Unibet continued strengthening its ties to the chess world, announcing Thursday that it had partnered with World Chess Champion Magnus Carlsen on a two-year sponsorship deal.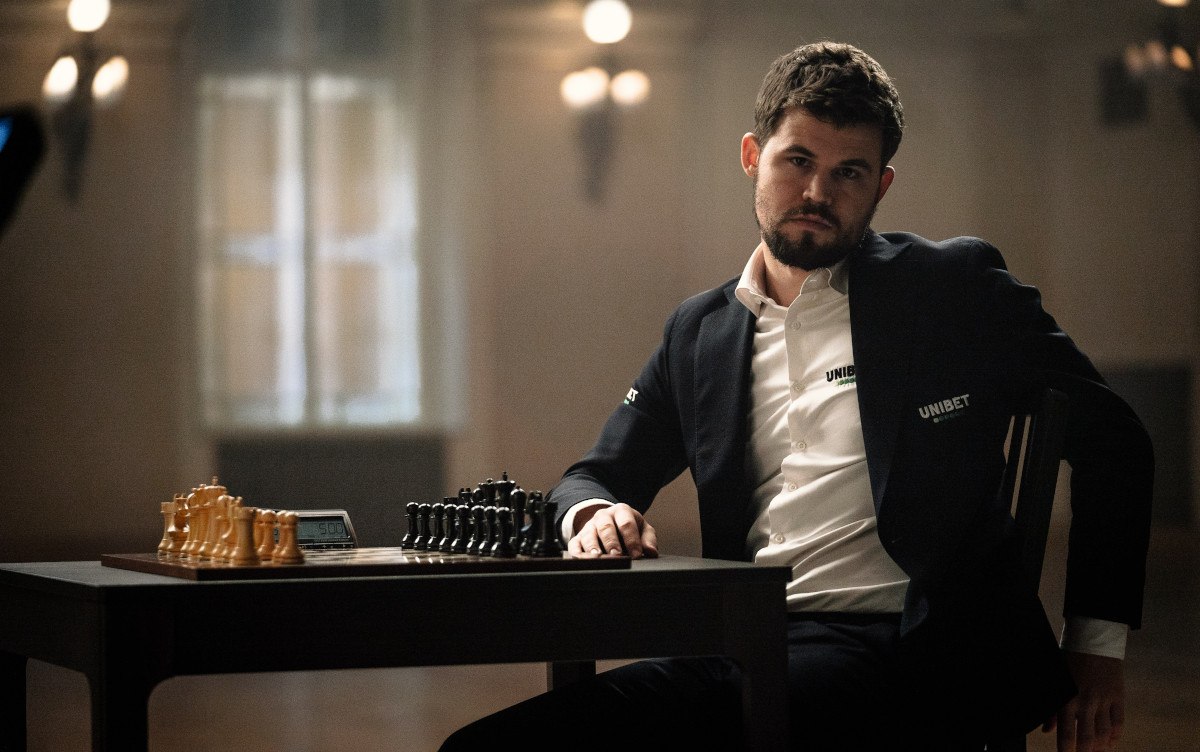 The agreement makes the Kindred Group – parent company of Unibet – Carlsen's primary sponsor for the next two years. Carlsen will act as a global ambassador for the sports betting brand over that period.
Unibet, Carlsen Tout Shared Interests
Carlsen took part in a press conference announcing the deal in Stockholm on Thursday. The champion said he believes the deal makes sense because he shares some similar interests with Unibet.
"I think it's a good partnership because we share a lot of common values and interests, such as an analytical approach to games," Carlsen told reporters. "I think it's going to be very exciting moving forward, seeing as Unibet is a global brand."
Unibet has involved itself in chess for nearly a decade. The company was among the first to regularly offer odds on major chess competitions, and started offering live chess in 2014.
"I joined the company in 2009 and we were discussing around chess as far back as 2010," Kindred Group chief commercial officer Rhodri Darch said at the press conference. "We often see on a big match day, a big chess tournament, as many players interested or active around chess as we do on the Premier League, or some of the big international football events."
Unibet also benefits from having a well-known ambassador who competes in an arena where luck isn't a factor.
"Magnus is also a perfect embodiment of the Unibet brand positioning," Darch said of Carlsen. "We encourage our players to use data, statistics, and really think analytically and make sound choices."
Norway, FIDE Could Limit Scope of Deal
Unibet offered the Norwegian Chess Federation a €5 million ($5.5 million) partnership last year. Local broadcasters scuttled the idea, however. Norwegian law doesn't allow marketing by unlicensed foreign gambling operators, and there were hopes that Stavanger, Norway could host the 2020 World Championship. Only the state-owned companies Norsk Tipping and Norsk Rikstoto can offer gambling in Norway.
Stavanger dropped its bid after Carlsen said the pressure of playing at home might actually be a disadvantage. The gambling sponsorship faces similar challenges in Norway, which may be why the deal was announced in Sweden. Carlsen addressed questions about the sponsorship, acknowledging that he won't be able to represent Unibet in Norway.
"For me this is something that's become also a more natural fit after what happened last summer, and us sort of being on the same side of a major discussion," Carlsen said. "I will not promote Unibet with branding in Norway. This is a global partnership, and we adhere to Norwegian law."
You can forget about this logo in FIDE events!

— Mohamed Al-Mudahka (@almodiahki) January 30, 2020
The World Chess Federation (FIDE) also bristled at the sponsorship. Mohamed Al-Mudahka, international director of the FIDE management board, commented on Twitter that fans could "forget about [the Unibet] logo in FIDE events."
Carlsen Dominant as World Champion
Carlsen is one of the most successful and popular chess players in the history of the game. The 29-year-old has held the World Chess Championship since 2013, and is also the current World Rapid and World Blitz champion. He boasts the highest rating in chess history, and is in the midst of a record, 120-game unbeaten streak in classical games (those played at long time controls).
Carlsen will defend his World Chess Championship later this year, though the time and place have yet to be determined. The winner of an eight-player Candidates Tournament will challenge for the title. That tournament is scheduled to be held in Russia beginning on March 15.
Unibet lists Carlsen as a -286 favorite to win the World Chess Championship 2020. American Fabiano Caruana, who nearly defeated Carlsen in the 2018 World Championship, is at +600, while China's Ding Liren (+700) is also seen as a strong contender to challenge for the title.