Anish Giri and Alireza Firouzja each booked their first wins of the Magnus Carlsen Invitational on Sunday, but the top four players are still pulling away after the conclusion of the fifth round of the online chess tournament.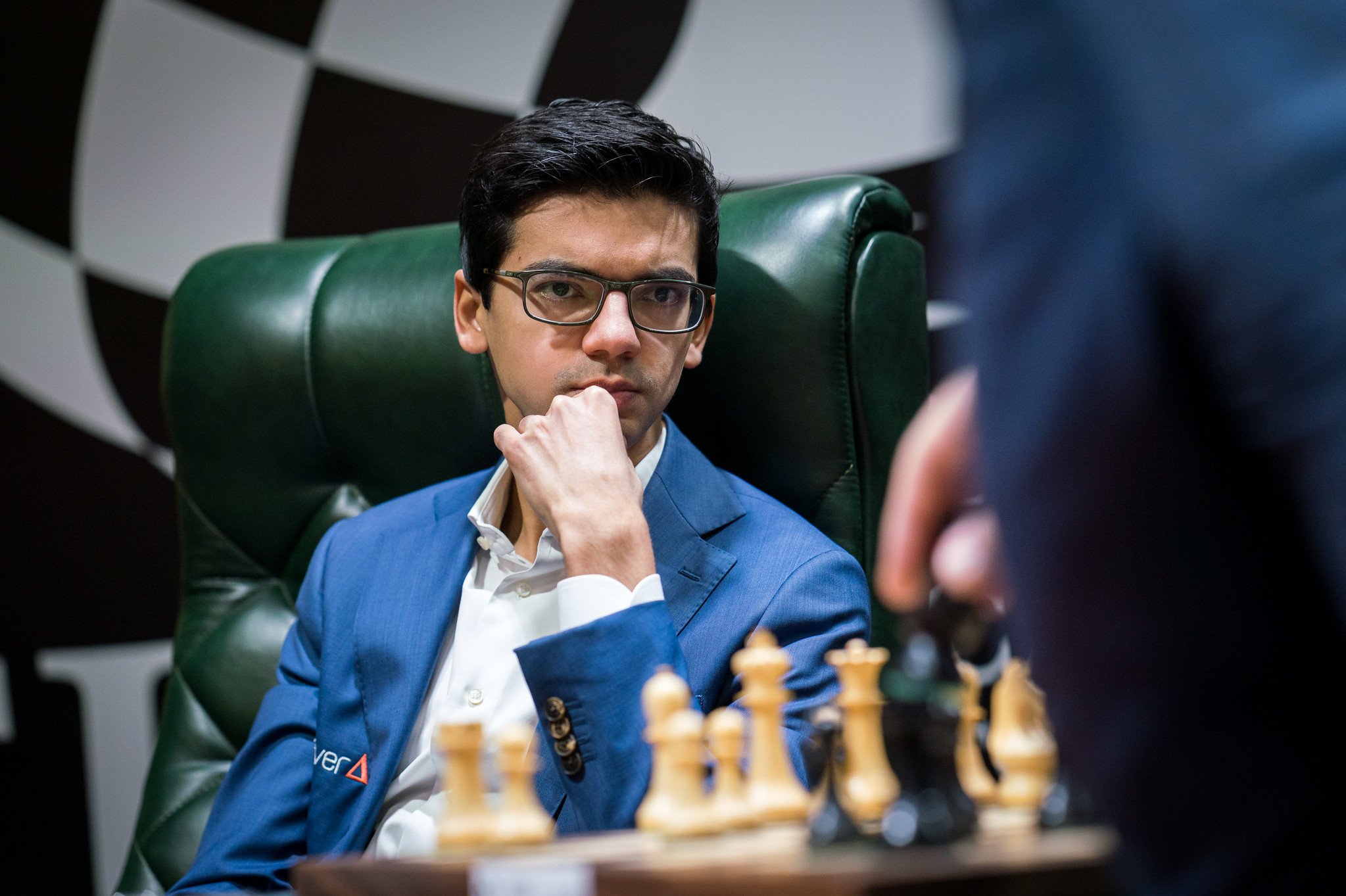 Giri handed Magnus Carlsen his first loss of the event, while Firouzja defeated Maxime Vachier-Lagrave, both by 2.5-1.5 scores.
Giri Scores Memorable Victory Over Carlsen
Carlsen blundered a full rook in his second game against Giri, and while the world champion was able to fight on for a while – he had been up an exchange before the error – the Dutch grandmaster converted to take the only win of the match.
Jan: "This is an outlandish blunder/oversight by the World Champion – it does not happen often!" https://t.co/W5dxdUrEn1#c24live #MagnusInvite pic.twitter.com/BI5dcZh0RT

— chess24.com (@chess24com) April 26, 2020
Giri celebrated the victory as not only validation that he belongs in the MCI, but as a moment he might remember for the rest of his chess career.
"There are a few moments – suppose you are not Kasparov or Fischer or a genius like that – then there are a few of these moments in your career that you can always look back on when you are down, and for me this is going to be one of them," Giri said in an interview after the match. "When I'll be down, I'll think, 'remember the time you were down but you managed to beat Magnus in a rapid match.'"
With Firouzja also earning his first win, it was clearly a day for the underdogs. Giri went into his match as a +1200 underdog vs. Carlsen, according to Unibet, while Firouzja was a +900 dog to Vachier-Lagrave.
Seven Players Remain in Playoff Contention
Monday saw two key matchups that combined to just about lock in the four players headed for the MCI playoffs. First, Ding Liren won twice with the white pieces while Ian Nepomniachtchi only scored a single win to give the Chinese grandmaster a 2.5-1.5 win in regulation.
Fabiano Caruana beats Hikaru Nakamura in Armageddon and is already live discussing the games! https://t.co/YsiTa6I0bP #c24live #MagnusInvite pic.twitter.com/y8caQNIOyf

— chess24.com (@chess24com) April 27, 2020
The other match pitted the two Americans – Fabiano Caruana and Hikaru Nakamura – against each other. After trading wins in the first two games, two draws took the game to an Armageddon tiebreak, which Caruana won as white. That result means Caruana took two points while Nakamura secured one, enough to move both far above the chase pack.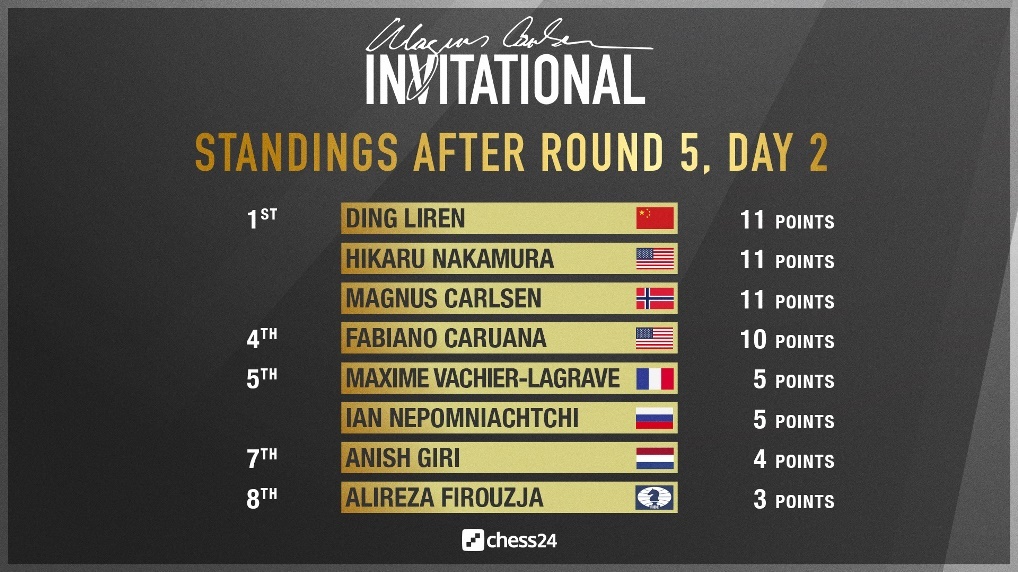 While Firouzja is the only player officially out of contention, the fact that fourth-place Caruana is five points ahead of Vachier-Lagrave and Nepomniachtchi will make it difficult for them to make the playoffs with just two rounds left to play. MVL or Nepomniachtchi would need to win both matches – almost certainly both in regulation – and have one of the leaders collapse to get themselves into the semifinals.
---
Magnus Carlsen Invitational Odds (Round 6)
Carlsen (-182) vs. Nepomniachtchi (+500)
Firouzja (+170) vs. Giri (+150)
Caruana (+225) vs. Vachier-Lagrave (+105)
Nakamura (+120) vs. Ding (+200)
Odds via Unibet
---
That said, both players can help their own causes in Round 6. Nepomniachtchi (+500) takes on Carlsen (-182), while MVL (+105) gets a shot at Caruana (+225). Meanwhile, Giri (+150) can possibly keep his slim hopes alive if he can beat the youngster Firouzja (+170). One or both of Nakamura (+120) and Ding (+200) will qualify based on the results of their match.