New year, same ineptitude. The two worst teams in the NBA begin 2022 ensconced in losing streaks, with the Houston Rockets in another rut with an eight-game skid, and the Orlando Magic struggling with six losses in a row.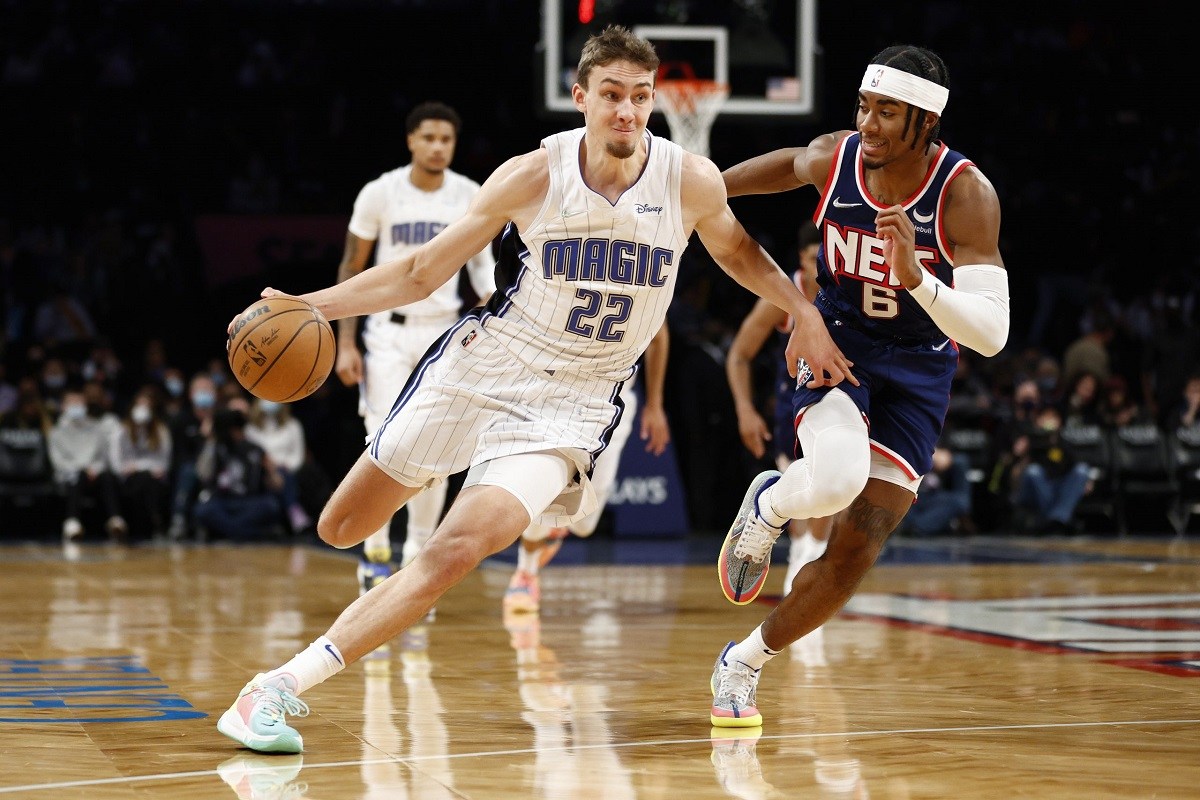 The Orlando Magic (7-31) have the worst record in the NBA, and it's no surprise to see them at the bottom of the Eastern Conference standings in the #15 spot out of 15 teams. During their current losing streak, the Magic became the first team in the NBA season to lose 30 games.
Out in the Western Conference, the Houston Rockets (10-28) are the basement dwellers as the worst team in the West once again. In early December, Stephen Silas thought he turned the Rockets around. They won seven games in a row and improved to 8-16 after ending a 15-game losing streak. However, their mini-run was only fool's gold. The Rockets reverted to their dismal ways and dropped four out of the next five games, slipping to 9-20 on the season. The Rockets last won a game a week before Christmas with an easy victory against the Detroit Pistons. Since that lucky win, the Rockets went on another losing streak with eight losses in a row.
O-town woes
The Magic have an exciting young squad, but their inexperience has cost them opportunities to win games. When they fall behind in the second half, they often freak out and fail to weather an opposing rally, and to find the proper time to launch a counterattack. The young guns lack the necessary skills to finish off teams in the fourth quarter when they have a lead. Their two most recent losses were close games, including a five-point overtime loss against the Boston Celtics on Sunday, and then a four-point loss against the Chicago Bulls last night.
The Magic hope their young players will eventually figure out how to play end-game scenarios, while fans are praying the team doesn't sell off its most talented players to playoff contenders.
Cole Anthony, a second-year player out of North Carolina, leads with Magic with 20 ppg this season. He also averages 6.0 rebounds and 5.8 assists per game.
Franz Wagner made a splash as a rookie with a couple of monstrous games in his short tenure as a pro, including a career-best 38 points against Giannis "Greek Freak" Antetokounmpo and the Milwaukee Bucks. Wagner averages 15.9 points and 4.6 rebounds per game as the Magic's second-best scorer.
Jalen Suggs only appeared in 21 games before he suffered a fractured finger, and he's expected to miss a couple more weeks. The former Gonzaga star averaged 12.3 ppg before his injury five weeks ago.
The Magic are the worst team in the NBA, and are on a mission to end their losing streak when they host the Philadelphia 76ers (20-16) on Wednesday. They also face back-to-back games over the weekend against the Detroit Pistons (7-28) and Washington Wizards (19-18).
Rambunctious Rockets
Silas is having trouble with a couple of his players — Kevin Porter Jr and Christian Wood — who were suspended and missed Monday's loss against the Philadelphia 76ers. Porter is a notorious hothead who couldn't keep his cool during a loss against the Denver Nuggets. Porter didn't like that assistant coach John Lucas challenged him in the locker room at halftime, so Porter bounced and even left the arena. At least he kept his uniform on and didn't pull an Antonio Brown.
Christian Wood and Silas had a spat in the Denver game. Wood didn't like that Silas benched him for missing a COVID-19 test, which pushed back the team's practice. He refused to enter the game when Silas finally called his number. Wood is the top player on a team with a lot of inexperienced players with raw talent, but his time in Houston has been erratic due to injuries and a losing atmosphere.
"It should be a bump in the road and we continue on," explained Silas. "If you really love somebody, you don't take an instance and say that's it or make it to where it's more than it is. You love them. When stuff like this happens, you love them even more."
The Rockets are looking to end the longest current losing streak in the NBA. They play the Washington Wizards on Wednesday in DC before they head back to Houston for a three-game homestand. They host the Dallas Mavericks (19-18) on Friday night and then have back-to-back games against the Minnesota Timberwolves (17-20) and 76ers (2016).