It was not surprising that Los Angeles Lakers coach Luke Walton was fired on Friday. That was widely expected. Walton was the odds on favorite to be the first NBA coach fired, with Bovada having his odds at 7/4.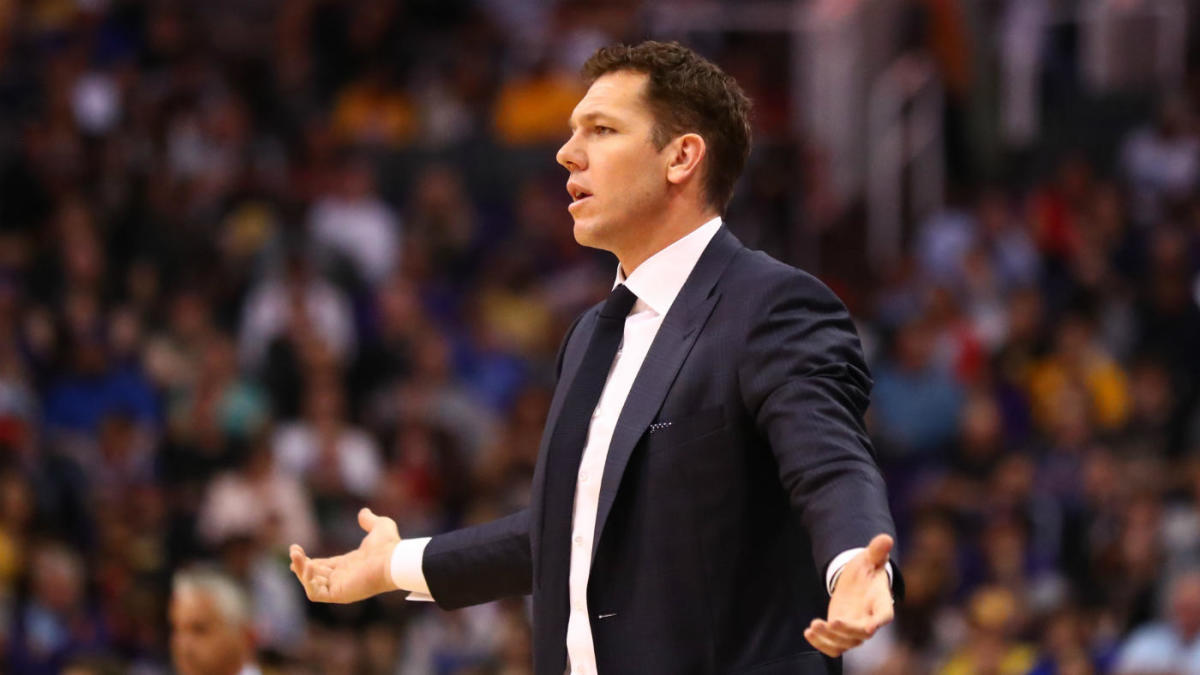 It was who fired Walton that was alarming. That task figured to fall on president of basketball operations Magic Johnson, but he sent shockwaves through the organization when he abruptly announced on Tuesday that he was resigning his position.
"It's a difficult decision. I cried before I came here," Johnson said as he choked back tears while making the announcement before the Lakers' regular-season finale against the Portland Trail Blazers. "I am about to cry now. It's hard when you love an organization the way I love this organization. It's hard when you love a person like I love (Owner) Jeanie (Buss). I don't want to disappoint her."
GM Pulls Short Straw
Instead it was general manager Rob Pelinka who got the task of letting Walton go. He put out a statement regarding Walton.
"We would like to thank Luke for his dedicated service over the last three years. We wish Luke and his family the best of luck moving forward," Pelinka said.
Walton, who had to fend off speculation about his job status most of the season, issued his own statement.
"I want to thank Jeanie Buss and the Buss family for giving me the opportunity to coach the Lakers. This franchise and the city will always be special to me and my family."
Walton's former boss, Golden State head coach Steve Kerr, reacted to his former assistant getting fired.
"Disappointed for Luke," Kerr told reporters after Warriors practice in Oakland on Friday. "In this job, as a coach in the NBA, you are 100 percent dependent on your circumstances, the strength of your organization, the momentum, the unity, everything has to be in good order because if it's not, as we've witnessed with the Lakers, then there's going to be casualties and usually, the coach is the first one."
Scapegoat for Season
There are many that thought Walton was going to take the fall for a Lakers season that was disastrous even by their recent standards. Johnson and Pelinka brought in LeBron James, then failed to put any quality pieces around him. As a result, the team missed the playoffs for the sixth straight year. James missed the playoffs for only the third time in his career, and the first time since 2005.
Another gaffe that affected the team was when Johnson and Pelinka tried to trade for New Orleans star Anthony Davis. They, as well as James, intimated that the young talent could all be sent to the Pelicans for the All Star. When the trade fell through, the younger Lakers resented James.
Fortunately for Walton, the 38-year-old is already being mentioned as a candidate for an NBA coaching job. The Sacramento Kings fired Dave Joerger on Thursday, and GM Vlade Divac is reportedly interested in Walton.