Javier Castellano owns more Travers Stakes victories – six – than any other jockey in the history of that prestigious race. But in the summer of 2015, Castellano and Keen Ice had a tough problem awaiting them in the Travers Stakes starting gate.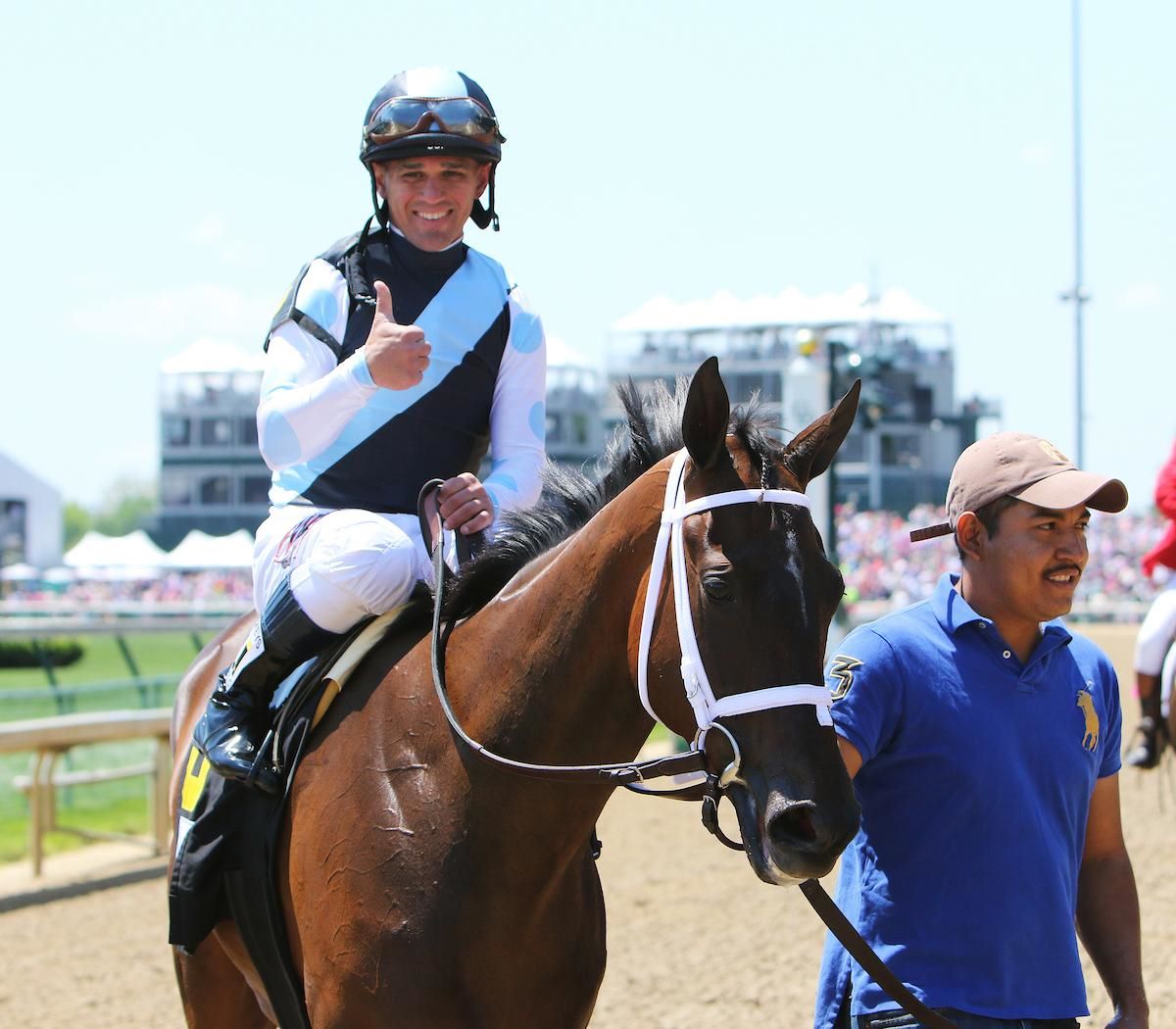 His name was American Pharoah and he was standing in the same starting gate at odds-on, riding an eight-race winning streak that included the Triple Crown.
Castellano knew him well. After all, American Pharoah spent the spring and summer kicking dirt in Keen Ice's face in races up and down the East Coast. He beat him in the Kentucky Derby, the Belmont Stakes, and the Haskell Invitational. This explains why Castellano and Keen Ice were 16/1 afterthoughts standing in the Travers' starting gate.
When Castellano and Keen Ice pulled off the upset, paying $34, it explained why Castellano is one of the best jockeys in North America. It was the second and last time American Pharoah lost a race in his 11-race career. It was also another example of why horseplayers must consider any horse Castellano rides in the Travers.
Have a Travers C & C — Castellano and Caracaro
That includes Castellano's mount this year, Caracaro. If you haven't heard much of Caracaro, there are two reasons why. First, he defines "lightly raced." He's got one win and a pair of seconds in three races, with the last outing a runner-up in the Grade 3 Peter Pan Stakes on Saratoga's July 16 opening day.
That earned the Uncle Mo progeny 20 Kentucky Derby qualifying points, with the potential for more this week. The Travers offers 100-40-20-10 points to the top four finishers.
The second concerns the Travers and this year's problem awaiting Castellano in the starting gate for the 1 ¼-mile test: Tiz the Law.
"Tiz the Law is the horse to beat, but you never know," Castellano told the New York Racing Association. "American Pharoah was supposed to be unbeatable that day, but this is horse racing and you just never know."
He's Won With Favorites, Long Shots, and Horses in Between
No, you don't, but Castellano knows what it's like to win the Travers with favorites (Bernardini at 2/5 in 2006 and Stay Thirsty at 5/2 in 2011). He knows how to win with long shots (the aforementioned 16/1 Keen Ice and V.E. Day at 19/1 in 2014). He's also piloted Afleet Express (7/1 in 2010) and Catholic Boy (7/1, 2018) to the Travers winner's circle.
"I really love this race. To me, it's one of the best races in the country," Castellano said. "It always has the best 3-year-olds. All jockeys and trainers are all trying to win a race like the Travers. I'm very fortunate to be a part of its history winning with six horses. Even myself, when I say that number, I say, 'Really? I did that?'"
Castellano did all that because he's a patient rider who, like many other great jockeys, has an innate sense of what his mounts can do, and the ability to put them in positions to succeed. He's finished in the top three in North American jockey earnings every year since 2011. From 2013-2016, Castellano led the jockey earnings rankings, winning four Eclipse Awards as Best Jockey along the way.
"It's not an easy race to win," Castellano said about the Travers. "You need to time it right and you don't want to overdo it early because it's not going to pay off. You have to be patient (with your horses) and ride like they are the best horse in the world."