Hall of Fame jockey Javier Castellano, the first major North American racing figure to test positive for the coronavirus, is out of quarantine and back in New York. He plans on returning to racing May 1 at Oaklawn Park.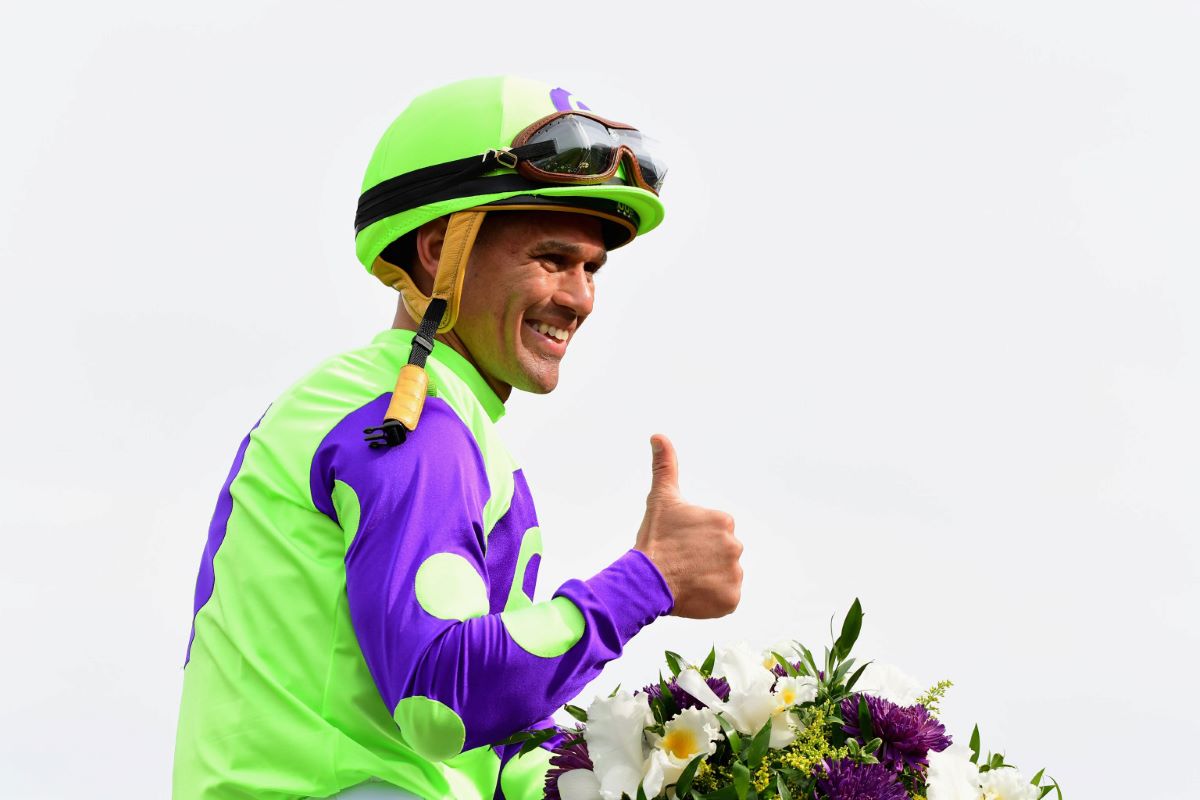 After testing positive for the coronavirus on March 24, Castellano spent the last two weeks quarantined at his mother's Florida home. He told The Daily Racing Form he took additional tests for the coronavirus on April 3 and again on Tuesday. Even without the test results back, Florida health officials allowed Castellano to fly to his New York home.
The four-time Eclipse Award-winning jockey hasn't finished worse than third in earnings since 2011, leading the North American jockey list every year from 2013 to 2016. His positive test for the coronavirus sent shock waves across a sport desperately trying to stay financially viable as tracks cease racing and purses wither.
Castellano rode two horses at Louisiana's Fair Grounds on March 14, then two at Gulfstream Park in Florida the next day. That night, he flew home to New York, returning to Florida on March 22.
No Symptoms Before Positive Test
Because of newly installed safety protocols, Gulfstream Park officials required Castellano to test for COVID-19 upon his return to Florida. He said he ran three miles the day he took the test on March 24 and exhibited no symptoms before the test came back positive.
Upon receiving the results, Castellano went into self-quarantine, pulling himself off his planned Florida Derby mount, Candy Tycoon.
"I feel good. I never had any symptoms. The scary part is people can have it and you don't know it," he told The Daily Racing Form.
Mental Toll Far Harder Than Physical Toll
Castellano said quarantine took far more of a mental toll than a physical one. He told Barry Abrams on the "In The Gate" podcast, "it's one of the toughest challenges in my life, actually, because  you don't know what you can do."
He also talked about his renewed emphasis on safety throughout his sport.
"Don't get me wrong, it affects every single one, every business in the country," Castellano told Abrams. "I get it, I understand horses need to be taken care of, they need to go through, but the reality is there's a lot of lives on the line. People die for this."
Castellano doesn't know what protocols Oaklawn plans for him upon his return. He won't ride Come Dancing in the Grade 1 Apple Blossom on April 18. As of now, he's scheduled to ride British Idiom in the Grade 3 Fantasy Stakes on May 1, and will likely get a mount for the following day's Arkansas Derby once that field is set.
"I feel great. I'm very lucky and very fortunate," he said.