Vasiliy Lomachenko suffered a shocking loss last October, when the pound-for-pound great lost his IBF, WBA, WBC and WBO lightweight belts to Teofimo Lopez. Now, Lomachenko will face Japanese fighter Masayoshi Nakatani in Las Vegas on Saturday in the hopes of earning a rematch with Lopez sometime in the future.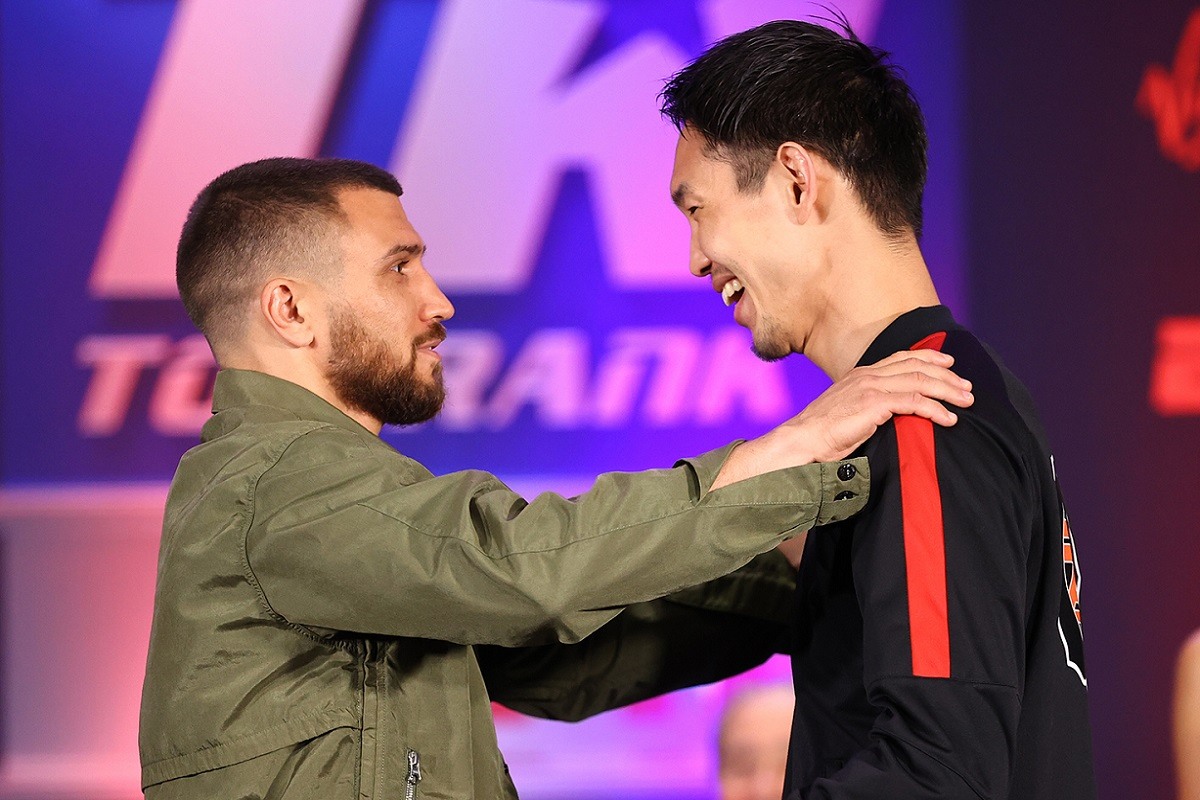 Lomachenko took only the second defeat of his career when he lost to Lopez, who earned a wide unanimous decision victory over the Ukrainian.
Lomachenko: 'All I can do is move forward'
Typically, it only takes a few rounds for Lomachenko (14-2, 10 KOs) to figure out his opponents. But Lopez stymied him throughout the 12-round battle. Now, Lomachenko says he's learned some valuable lessons from that experience.
"What I learned the most from that fight is that I can't get that time back," Lomachenko told BoxingScene.com. "I have watched the fight. I've reviewed what I could have done to win the fight. It happened. All I can do is move forward and position myself to regain my titles."
The first step in that journey is a fight against Nakatani (19-1, 13 KOs). The 32-year-old Nakatani ranks as one of the top contenders in the lightweight division. His only career loss game to Lopez, who beat him even more convincingly than he dispatched of Lomachenko.
Still, Nakatani remains a serious threat in the lightweight division, having established himself as the top Japanese fighter in the division. He's looking to score another big win for Japan after bantamweight champion Naoya 'Monster' Inoue knocked out Michael Dasmarinas last week.
"A fellow Japanese fighter having a great performance is very motivating for me," Nakatani said at the prefight press conference. "This is a fight that I have to win and that I want to win."
Lucrative opportunities await winning fighter
Oddsmakers think Lomachenko will handle Nakatani without much trouble. The Ukrainian enters the fight as a -1600 favorite over Nakatani (+860), according to FanDuel Sportsbook. But despite the one-sided odds, Lomachenko isn't taking this fight lightly.
"He is a tough guy," Lomachenko said of Nakatani at the final press conference. "He has the height and the reach. I think he is a very good boxer. That's why he was my choice as an opponent."
Both men have plenty to gain from the bout. For Nakatani, a victory would make him one of the biggest names in the lightweight division, and give him a win over a legend.
"When this fight came up, I felt that it is the biggest fight of my career," Nakatani said. "But getting the fight doesn't mean anything. I must win for this fight to mean something."
Meanwhile, Lomachenko needs a win for one obvious reason: it's the only realistic path towards regaining his titles.
"I have a fight this Saturday," Lomachenko said. "After that, we can talk about a rematch. I want it."