Quarterback Sam Darnold is getting a new lease on life after the New York Jets traded the former #3 pick from the 2018 draft to the Carolina Panthers for three draft picks, including a second-round pick in the 2022 NFL Draft.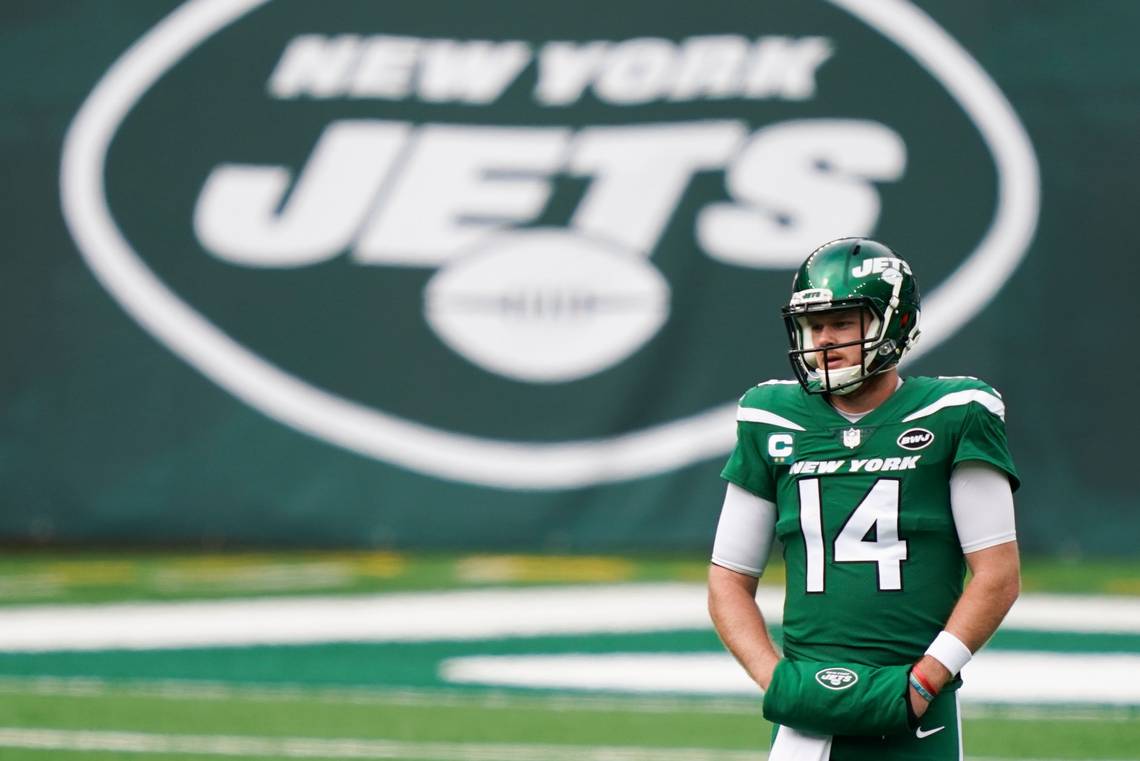 The move tipped the Jets' hand and it's almost a given at this point that general manager Joe Douglas and new head coach Rob Saleh will select Zach Wilson from BYU with the upcoming second pick in the 2021 NFL Draft. Wilson dazzled scouts during his pro day, and the Jets and Wilson have had multiple zoom meetings already.
Darnold, who had lousy numbers since joining the Jets, gets a pass from the league and fans because he endured two seasons under inept head coach Adam Gase. Darnold acted like a consummate professional during his nightmare under Gase, during which the Jets went 9-23, including a 2-14 record last season. To Darnold's credit, he never once threw Gase under the bus when he had numerous instances to do so.
---
Carolina Panthers Get: QB Sam Darnold
NY Jets Get: 2nd Round (2022), 4th Round (2022), 6th Round (2021)
---
The trade to Carolina is a win-win situation for both the Jets and Darnold. The biggest loser in the trade is current Carolina Panther quarterback Teddy Bridgewater. The latest reports coming out of Charlotte indicate that Bridgewater will seek a trade to another team.
Can confirm pic.twitter.com/ZdeVPH2KAT

— Carolina Panthers (@Panthers) April 5, 2021
Darnold's Second Chance in Buzz City
Carolina Panthers head coach Matt Rhule almost took the Jets job a few seasons ago. He liked Darnold, who had just completed his rookie season. However, the Jets organization didn't allow Rhule to select all of his coaches, particularly the defensive coordinator, so talks fell apart. The Carolina Panthers snatched up Rhule and the Jets went with their safety choice, Gase. The rest, as they say — much to the dismay of Jets fans with PTSD — is history.
In 12 games last season, Darnold threw nine touchdowns (ranked last in the NFL) and 11 interceptions.
In 38 career games with the Jets spanning three seasons, Darnold tossed 45 touchdowns and 39 interceptions. His completion rate was a tick under 60% and he passed for 8,097 yards. Compare those stats to an elite QB like Aaron Rodgers and the numbers are a joke. Rodgers threw a career-high 48 touchdowns last season with 4,299 yards and just five interceptions.
Young quarterbacks are supposed to make strides between their rookie and second seasons, and a bigger jump between their second and third seasons. However, Darnold regressed under Gase. He was embarrassed on Monday Night Football when microphones captured a frank conversation Darnold had with Gase about seeing ghosts after he threw an interception in the end zone against the New England Patriots.
Check out more musings from a jaded fan of the LOL Jets.