Liverpool officially ended a 30-year English title drought on Thursday, winning the Premier League championship without even having to take the field.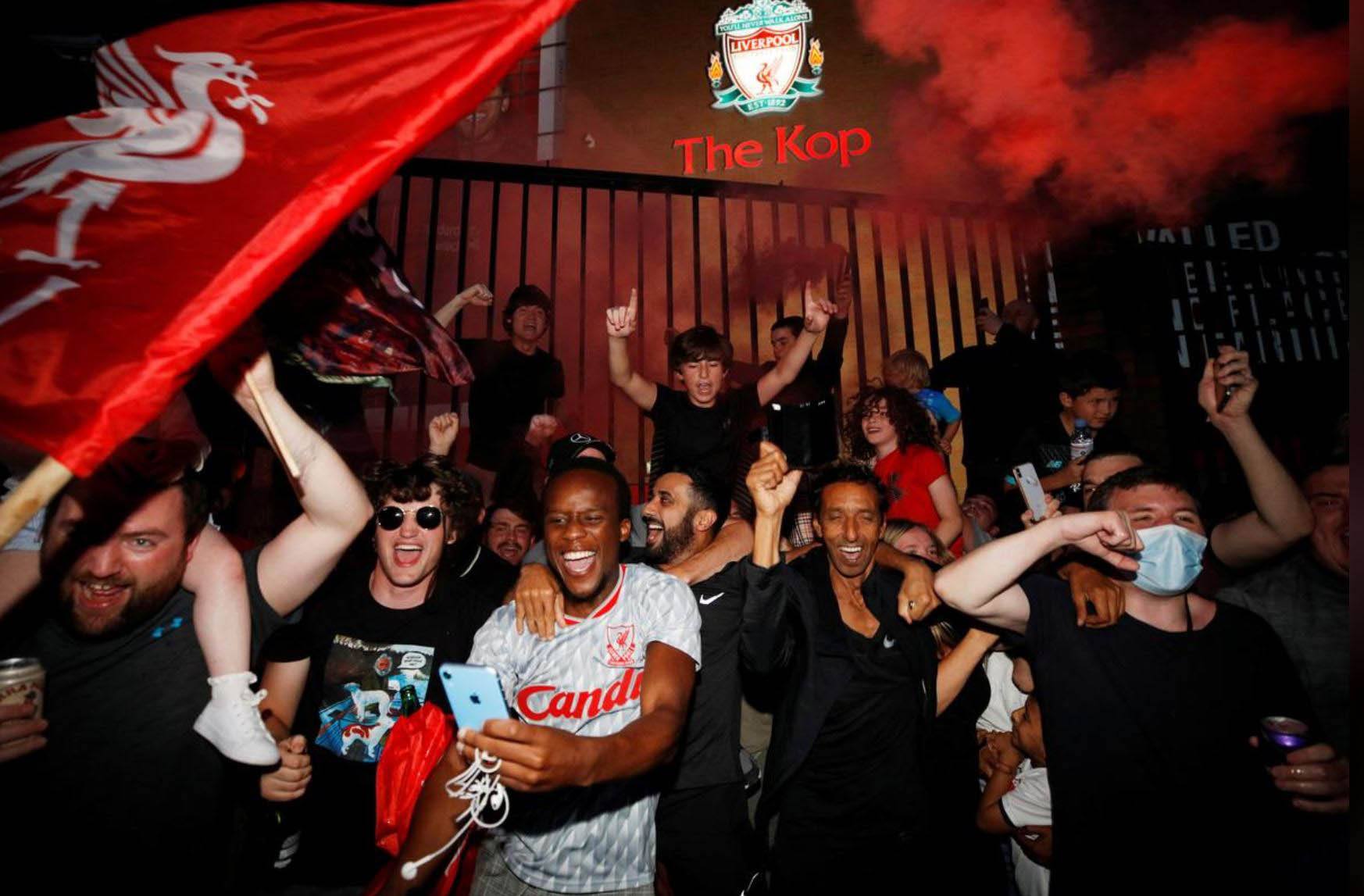 The new champions clinched the EPL crown after Chelsea defeated Manchester City 2-1, ending any mathematical hope of a change at the top of the table.
Liverpool Ends Premier League Race in Record Time
Liverpool defeated Crystal Palace 4-0 on Wednesday to leave the Reds just two points away from putting away the league title. City now sits 23 points behind Liverpool with just seven matches left to play.
WE'RE PREMIER LEAGUE CHAMPIONS!! 🏆 pic.twitter.com/qX7Duxoslm

— Liverpool FC (Premier League Champions 🏆) (@LFC) June 25, 2020
While Liverpool now has 19 English league titles – second only to Manchester United's 20 – this is the first league win for the club in the Premier League era.
"As long as we stay humble and we're still ready to write stories we want to tell our grandchildren, everything is possible for us," Liverpool manager Jurgen Klopp told BBC sports editor Dan Roan on Friday. "When I came in, I had to tell them not to compare themselves with anyone anymore, some of the fantastic people who played for this club and won everything in the past. We needed to get the opportunity from our supporters to find our own way, and this is only possible because people never lost patience with us at any moment."
Liverpool nearly broke its title drought last season, when the team scored 97 points – the third-most in Premier League history. But Man City managed to get to 98, outpacing the Reds in one of the best title chases in world soccer history.
Liverpool set a record by clinching the title with seven matches remaining. No team had accomplished that feat with more than five matchdays to go.
The club could set more records as well. Already on 86 points, Liverpool can still beat City's record of 100 points in a season. Winning five games out of the final seven would be enough to achieve that goal.
Klopp: Winning During Pandemic 'Means Absolutely Everything'
The COVID-19 pandemic nearly denied Liverpool its opportunity to celebrate the Premier League title. While few would have denied that the Reds were worthy champions if the league determined its title based on the standings at the time the EPL shut down in March, the lack of a true ending – and the mathematical possibility that things could have still gone all wrong – may have placed an asterisk next to the trophy in the history books.
Yes. It feels THAT good. I want to thank all our supporters watching us from all corners of the world. You made this possible for us and I hope we can keep bringing you the joy you deserve. 🎶 now they're gonna believe us 🎶 😀 pic.twitter.com/bqkXM1Fjpj

— Mohamed Salah (@MoSalah) June 26, 2020
In the end, the fact that Liverpool was able to win the title during a global pandemic might actually make the feat more meaningful for supporters.
"It means absolutely everything to me," Klopp told Roan about giving Liverpool fans something to cheer about. "Having a successful football team in a city always lifts the mood in a city, so it helps everything. At this moment in time, in the biggest crisis our generation has probably ever had, it's so important that we don't forget that there is something we can really look forward to."
Liverpool didn't exactly come out of nowhere to win the title, though they weren't the favorites heading into the 2019-2020 season. FanDuel Sportsbook listed City (-240) as the pick to win its third straight title, with Liverpool the +270 second choice. Oddsmakers saw those two clubs as the only true contenders. Tottenham started the year as the third choice, fetching +1900 odds.