The 2019-20 English Premier League is upon us, with the action officially kicking off Friday afternoon when Liverpool hosts Norwich City in the first match of the season. 20 clubs will begin the year tied for first place, all dreaming of lifting the trophy in May.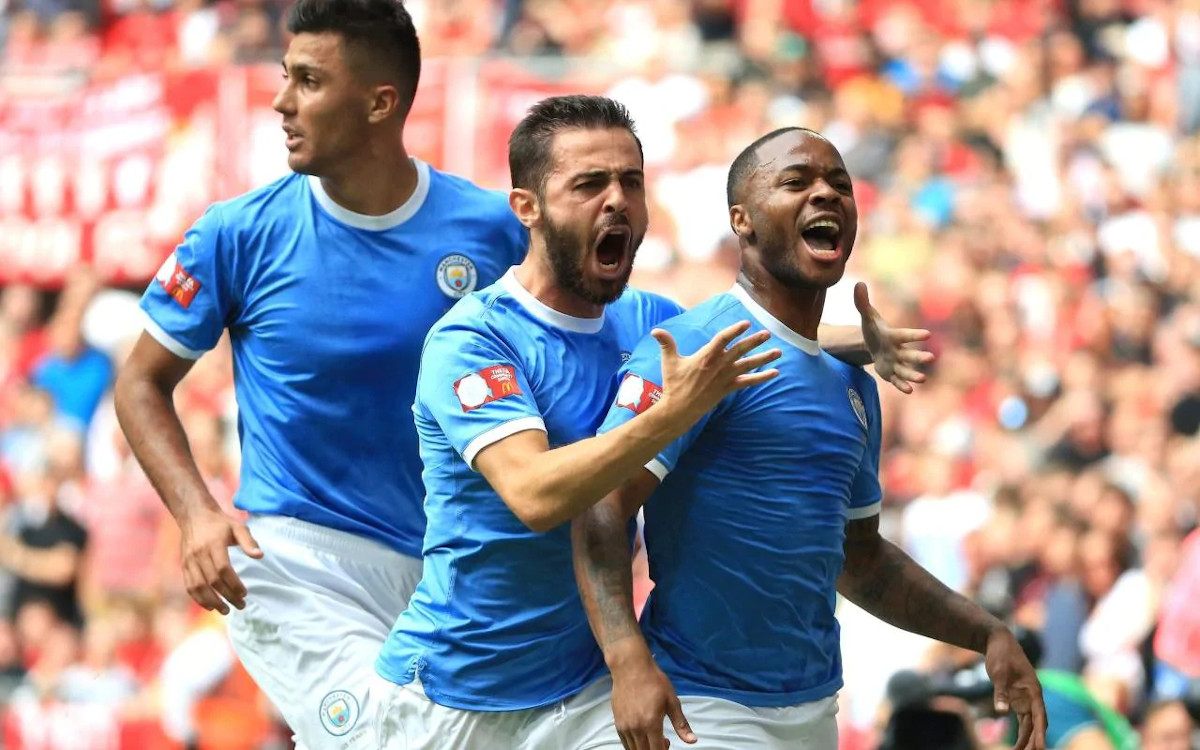 But not all of those teams have the same chance – or really any chance – of becoming the English champions. Roughly speaking, we can divide the EPL into five tiers of teams, from the no-hopers to the true title contenders. Here's a breakdown of where everyone stands heading into the opening weekend, with odds courtesy of FanDuel Sportsbook.
Tier Five: Just Trying to Stay Up
Aston Villa (250/1)
Bournemouth (250/1)
Brighton (250/1)
Burnley (250/1)
Crystal Palace (250/1)
Newcastle (250/1)
Norwich (250/1)
Sheffield United (250/1)
Southampton (250/1)
Watford (250/1)
Unlike in American sports leagues, where salary caps and player drafts maintain some semblance of parity, there are no such steps taken to maintain a level playing field in the Premier League (or other major soccer competitions worldwide). That means that for a lot of teams, the season is effectively over before it began. That's exactly where our Tier Five clubs stand.
Of course, everyone has something to play for. For teams in the bottom half of the table, the name of the game is avoiding relegation, and all the teams in this tier are at least vaguely aware that they could be going down to the Championship next season. That's not equally true for all of these teams, of course: while Sheffield and Norwich will consider staying in the EPL a success, sides like Watford and Southampton would be devastated by relegation, and know a top-half finish is possible if everything goes right.
Tier Four: Miracles Do Happen
West Ham (250/1)
Wolverhampton (170/1)
Leicester City (170/1)
Everton (170/1)
None of the teams in this tier expect to contend for the Premier League title. But each has the talent to contend with the bigger clubs on any given day, which means a string of early surprises and upsets could put them in position to start dreaming. After all, Leicester won the league just four seasons ago!
More realistically, these teams have a chance to potentially earn a spot in European competition or break into the top six of the standings, which is an impressive feat in its own right. Wolverhampton comes into the season with perhaps the highest hopes, as Wolves finished seventh last season and earned the right to play in the Europa League this time around.
Tier Three: The Little Half of the Big Six
Chelsea (44/1)
Manchester United (38/1)
Arsenal (38/1)
While there is still a definite "Big Six" in English soccer, there's also now some clear delineation even within that group. Chelsea, Manchester United and Arsenal are all strong sides capable of some success on the European level, but none of the three have the depth or talent to compete with the truly elite sides over the course of a 38-game season.
That said, if any of these clubs start strong, they might be willing to shell out the money to bring in players in the next transfer window to make a real run at the title. It's unlikely that the Premier League winner comes from this group, but it wouldn't be an absolute shock if it happened, either.
Tier Two: The Dark Horse
Tottenham Hotspur has quietly become a force to be reckoned with in the Premier League. Spurs not only managed to stay in the EPL race for longer than most expected last season, they also reached the Champions League final.
Tottenham also added both Giovani Lo Celso and Ryan Sessegnon at the transfer deadline, bolstering a squad that was already poised to challenge the favorites again this season. Make no mistake: this is a team that has the potential to upset the apple cart, and their odds of doing so may be better than the bookmakers are giving them credit for.
Tier One: The True Contenders
Liverpool (+270)
Manchester City (-240)
Almost every expert believes that the 2019-20 Premier League title race will come down to Manchester City and Liverpool, the same clubs that contested the title last year in an epic competition that came down to the final day of play. Man City is looking for its third straight title, while Liverpool will look to add a league crown to its Champions League trophy from last season.
Given how close the race was last year, it may be surprising to see City so clearly favored heading into this season. But while City brought in big names like Rodri and Joao Cancelo, Liverpool largely stuck with the team that brought them so much success last year. And while that's still enough to give the Reds a tremendous team, City appears to more depth and just a little more talent, making it the team to beat to start the season.