ESPN reported Thursday that Premier League and English Football League (EFL) officials have decided that the current 2019-2020 season will conclude before the 2020-21 competition can begin.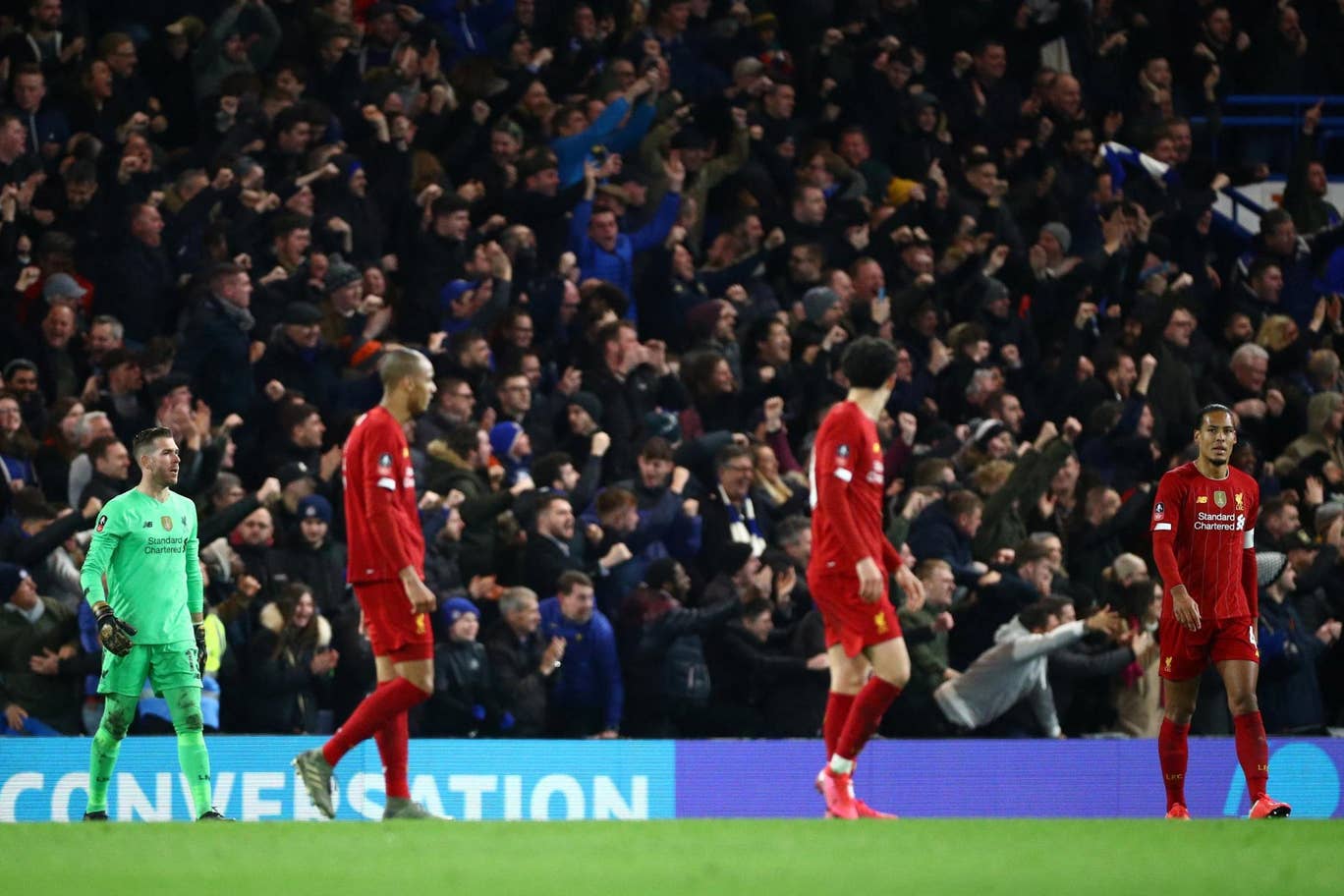 ESPN cited sources who said that issues of relegation and promotion must be resolved at all levels of the English soccer pyramid before clubs will be able to move on to a new season.
FA Extends League Deadlines Throughout England
The report comes as the Premier League agreed to extend its suspension of play until at least April 30. Even if matches resume in May, sources told ESPN that teams would likely play games in empty stadiums.
The English FA has extended the June 1 deadline for all leagues to complete their schedules in light of the coronavirus pandemic.
"We are united in our commitment to finding ways of resuming the 2019-20 football season and ensuring all domestic and European club league and cup matches are played as soon as it is safe and possible to do so," the FA, Premier League, and EFL said in a joint statement. "We will continue to follow government advice and work collaboratively to keep the situation under review and explore all options available to find ways of resuming the season when the conditions allow."
While that statement didn't specifically mention whether the current season would be played through its conclusion, some in English soccer believe that doing so is necessary.
"The doomsday scenario for football is not to finish the existing fixtures for this season," former Manchester United star Gary Neville said on Sky Sport. "I don't see how next season could go on without finishing this season."
Creative Plans Floated to Complete Premier League
Meanwhile, numerous people have floated ideas for finishing the Premier League season.
The first is to get the clubs back on the field as soon as possible, without audiences in their arenas. This would help ease one of the major concerns facing clubs: the £762 million ($888.4 million) that the Premier League might owe to broadcasters if they fail to complete the season. Such a hit might devastate both the clubs and the league, especially considering that many teams carry extremely high payrolls.
Neville suggested that clubs could play games in quick succession, if necessary, to complete the season in a reasonable timeframe.
"If footballers need to play every day for nine days they'd do it," Neville said. "It would be a festival of football for two weeks where everything finished in two weeks. It could be spectacular, it could bring some joy back to the nation."
If the FA implements such a plan before July, it could avoid another thorny issue: the fact that many player contracts will expire at the end of June. FIFA has also discussed reaching an agreement between leagues and clubs that would allow players to continue playing under their current contracts into July if necessary.
Liverpool effectively wrapped up the Premier League title race months ago and holds a 25-point advantage over Manchester City at the top of the table. That leaves the club just six points short of clinching its first English top-tier league title since the 1989-1990 season. However, many other races are still in the balance, including those for Champions League and Europa League positions, as well as the relegation battle at the bottom of the table.