A total of 48 players will tee it up on Thursday at the Centurion Club outside London for the first LIV Golf Invitational Series tournament, including some big names who have spurned the PGA Tour.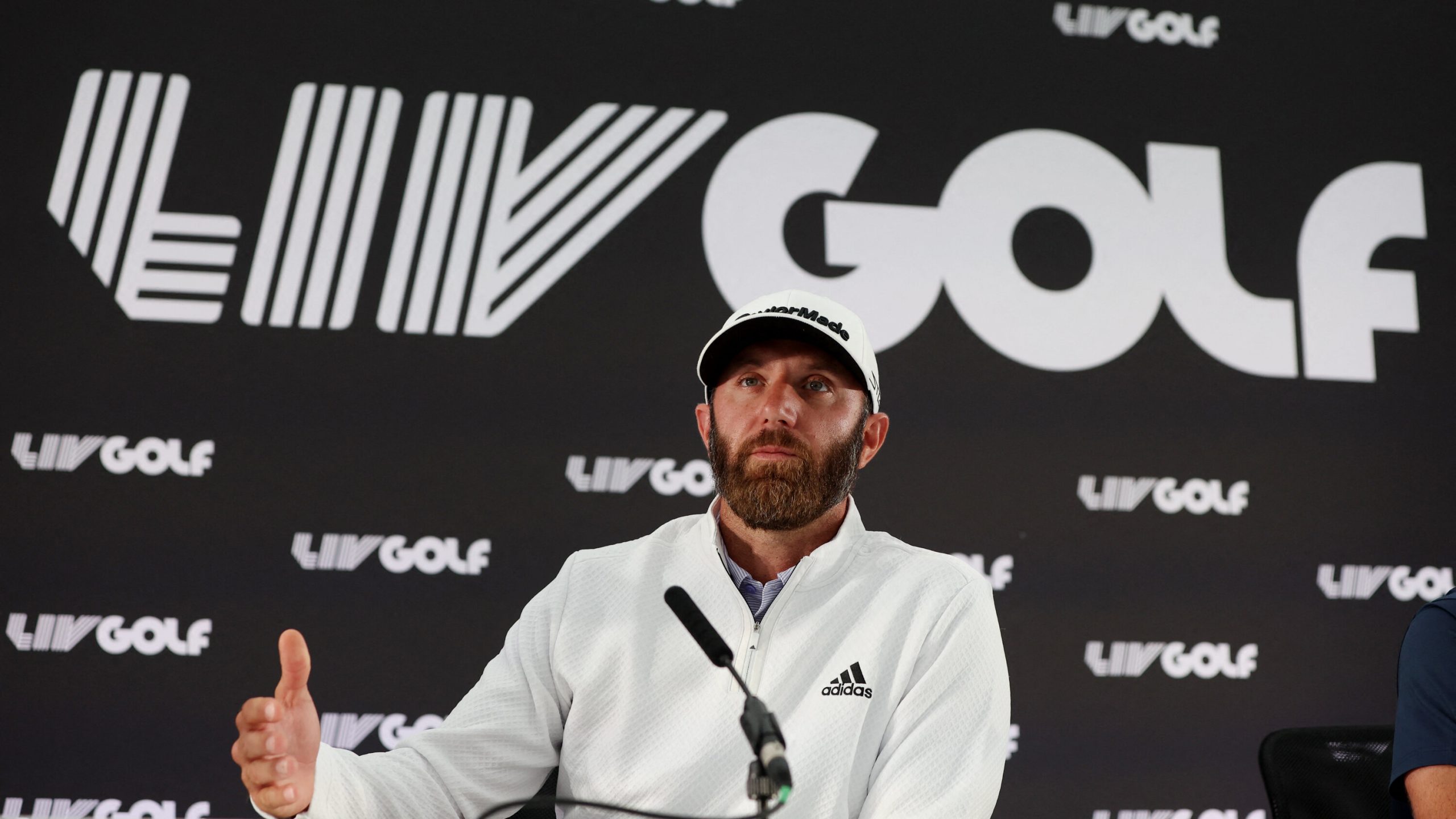 Phil Mickelson and Dustin Johnson are among the headliners playing in the inaugural event on the controversial Saudi-backed series.
Johnson, Na resign from PGA Tour
While LIV Golf has struggled to get many current top players to compete in its events due to its association with the Saudi government – and threats of sanctions from the PGA Tour – more than a few notable competitors have made the jump. A total of 13 PGA Tour players registered for the first LIV Golf event, though that number has technically shrunk over the past week.
First, Kevin Na announced his resignation from the PGA Tour on Saturday. The world's 33rd-ranked player cited a desire to play when and where he wanted for his decision.
"Exercising my right as a free agent gives me that opportunity," Na said in a statement. "If I exercise my right to choose where and when I play golf, then I cannot remain a PGA Tour player without facing disciplinary proceedings and legal action from the PGA Tour."
Johnson, a former world No. 1, said he made the same decision on Tuesday.
"For right now, I've resigned my membership on the tour and I'm going to play [LIV Golf] for now," Johnson told reporters at the opening press conference for this week's event in London. "I'm very thankful for the PGA Tour and everything it's done for me. I've done pretty well out there for the last 15 years. But this is something that was best for me and my family."
Mickelson earns big money in return to LIV Golf
Mickelson is also making his return to competitive golf in the LIV Golf event this weekend. He hasn't played since January after his controversial comments about LIV Golf and its connection to Saudi Arabia went public.
"I am ready to come back and play the game I love, but after 32 years, this new path is a fresh start," Mickelson wrote in a statement. "I also love the progressive format and think it will be exciting for fans. Just as importantly, it will provide balance, allowing me to focus on a healthier approach to life on and off the course."
Whether players say it directly, money was probably a motivating factor in these moves. Reports say LIV Golf is paying a $200 million appearance fee to Mickelson, while Johnson will earn perhaps $150 million. LIV Golf CEO claimed that Tiger Woods turned down an offer in the "high nine digits." Each event on the tour also features a $25 million prize pool, with even the last-place finisher guaranteed to make $120,000.
Phil Mickelson officially listed in the field for the LIV Golf opener in London.

Hearing from a source that Mickelson signed a contract Saturday night worth ~$200 million.

— Brentley Romine (@BrentleyGC) June 6, 2022
Johnson enters the first LIV Golf event as a +400 favorite to win, ahead of other big names like Talor Gooch (+900), Louis Oosthuizen (+1000), Sergio Garcia (+1200), and Na (+1200).
Players participating in London all say they plan to compete at majors, and the USGA says it won't exclude any LIV participants from the US Open. And while players acknowledge that playing on a Saudi-backed tour is controversial, most have tried to avoid the issue as much as possible.
"We are not politicians," Northern Irish golfer Graeme McDowell told reporters. "I know you guys hate that expression, but we are really not, unfortunately. We are professional golfers."