With the NFL's regular season rapidly drawing to a close, the list of NFL coaches who may be looking for new jobs next season seems to be growing by the day. Black Monday is less than two weeks away, and while some coaches have given themselves a little breathing room at the season's end, others can feel the hot seat getting warmer.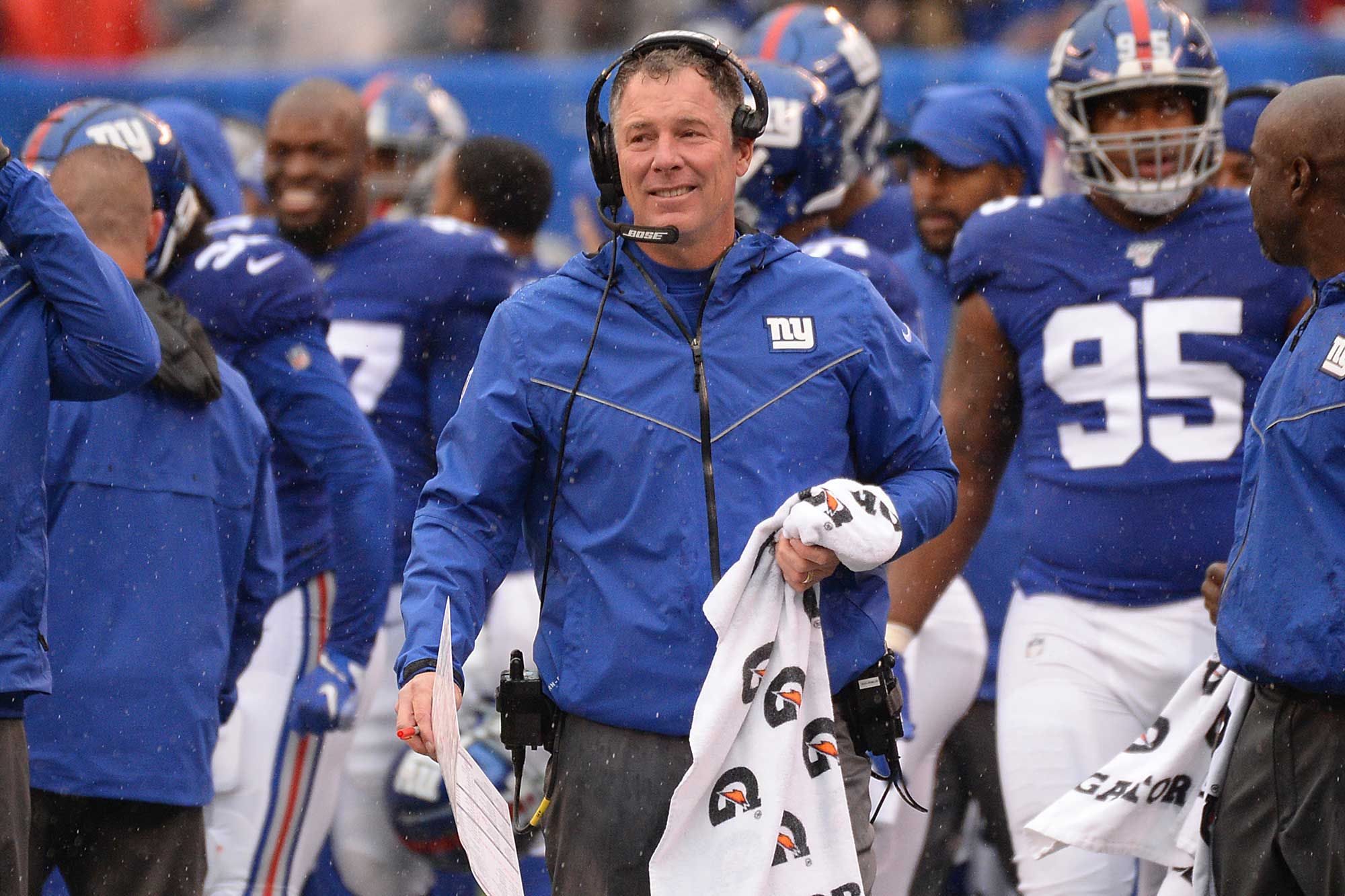 There are as many as 10 NFL coaches who could, realistically, lose their jobs at the season's end. Some, like Dallas' Jason Garrett, already appear to be dead men walking. Others, like Chargers coach Anthony Lynn, could be caught by surprise if their jobs disappear.
Here's a look at some of those NFL coaches who could be fired on Monday, Dec. 30, along with our estimation of how likely they are to end up unemployed.
Put a Fork in 'Em — They're Done
Jason Garrett, Dallas Cowboys
Owner Jerry Jones keeps passing out veiled threats like they're Christmas presents. He praised Oklahoma's Lincoln Riley and Baylor's Matt Rhule. He also said that Garrett would be a good head coach, though he didn't specify which team he thinks Garrett may be coaching for.
Garrett's job largely depends on whether the Cowboys win the NFC East and make the playoffs. That might be enough to save his job, but with his contract up this year, it might not.
That stink coming out of Dallas? That's Garrett's butt on the hot seat.
Pat Shurmur, New York Giants
The good news for Shurmur is that his team snapped a nine-game losing streak on Sunday, defeating the Miami Dolphins. The bad news is, that's not nearly enough to save him from the chopping block.
Shumur has a 3-11 record this season, putting the Giants in a tie with Washington for last place in the NFC East. The two teams play each other next week, and if the Giants lose, that will likely be the final straw with management.
Doug Marrone, Jacksonville Jaguars
It is hard to believe how far Marrone and the Jaguars have fallen. He's gone from taking his team to the 2017 AFC Championship to an NFL coach on the hot seat in just two seasons.
Last Sunday's 45-10 blowout loss to the Los Angeles Chargers marked the the fourth time in five games the Jags have lost by 20 or more points. That stat alone could prove to be Marrone's undoing.
Dan Quinn, Atlanta Falcons
It's true that after a horrifying 1-7 start, Quinn has righted the ship in Atlanta. But is a 4-2 record since that start enough to save his job?
Probably not.
Upsetting San Francisco, one of the NFC's best teams, on Sunday was a huge plus for Quinn, but owner Arthur Blank likely wants a change after missing the playoffs for the second straight year.
Slowly Simmering Away Their Jobs
Freddie Kitchens, Cleveland Browns
Last week, it appeared that the Browns ownership gave Kitchens a vote of confidence. After losing to Arizona on Sunday, they may want to take it back.
Kitchens told reporters after the loss that he isn't concerned about being an NFL coach on the hot seat.
"I don't care about my future as Browns coach," Kitchens said. "I'm going to do the best job I can do Monday. That's the only thing I can control."
The Browns aren't going to the playoffs, and with the talent the team has on the field, general manager John Dorsey might want a coach with more talent on the sidelines.
Matt Patricia, Detroit Lions
Former Lions coach Jim Caldwell had a winning record of 36-28 and led his team to the playoffs twice during his four years in Detroit, but was still fired after going 9-7 in 2017. His replacement, Patricia, has been at the helm for two seasons, and will miss the playoffs for the second straight year.
He is trying to make light of possibly losing his job, but his act might not be so funny to the team's management.
 "I would go in and make sure that my key card worked, and I was in the building and I was ok," Patricia told the Detroit Free Press. "It's most of the reason why I don't leave the building because they're going to have to throw me out, like I've said before. I just expect to be here every day until they tell me not to. Hopefully, that'll be a long time."
Adam Gase, New York Jets
The Jets' first-year coach hasn't turned out to be what ownership envisioned, but it appears he won't join the ranks of the unemployed NFL this season.
If Gase does get fired, though, no one would blame the team's ownership considering the LOLJets earned one the league's most dubious distinctions this season, becoming the first team in history to lose twice to opponents with records of 0-7, or worse.
While currently standing behind the coach, the Jets' unpredictable owner, Woody Johnson, could still reverse course and can Gase at the season's end.
Zac Taylor, Cincinnati Bengals
When you're coaching the league's worst team, you're always going to be rumored to be fired. Taylor is no exception. The only difference is, the Bengals were expected to be this bad when the season started, so Taylor might get a pass.
The team will have the No. 1 pick in the 2020 NFL Draft, and needs a quarterback. Do they also want to get a new coach as well? It's possible, but not probable.