Douglas Lima beat Michael Page at Bellator 221 in May 2019 in spectacular fashion, scoring a highlight knockout early in the second round. The two will meet for a rematch this Friday at Wembley Arena in London, with both welterweights having plenty to fight for in the main event.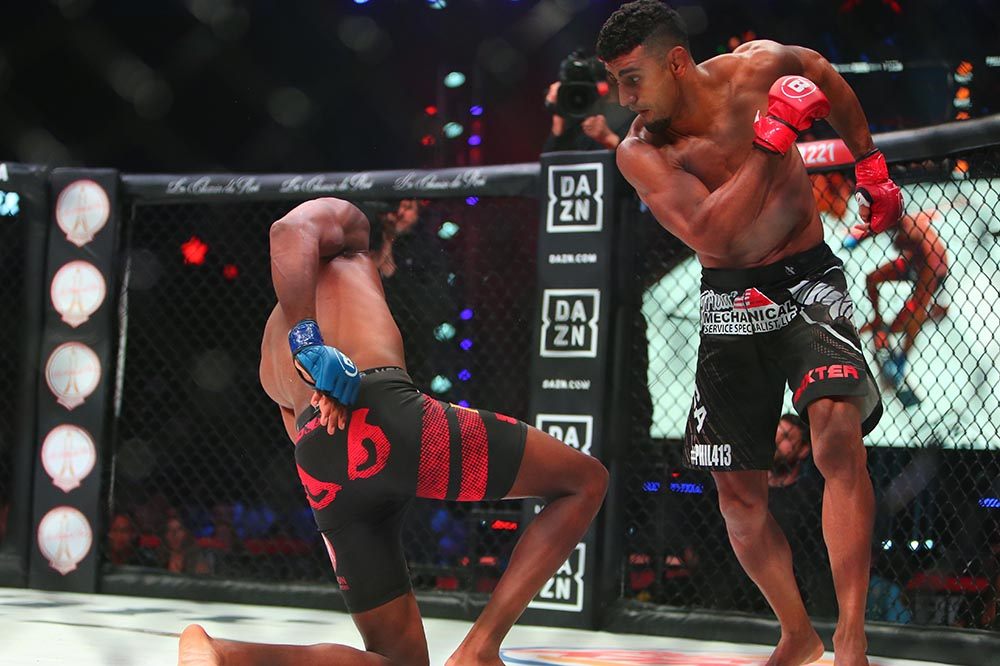 Page (19-1) has won five straight since that loss to Lima two years ago, and could be on the verge of a title shot if he can win Saturday's rematch.
Page: Lima won't change as a fighter
Now, Page has a chance to regain the momentum he lost when Lima knocked him out. He can also correct what he sees as mistakes he made in the first fight.
"I don't believe Lima's going to change his style. He's not going to doctor anything, he's going to be the same person going into that cage, so there's not much I need to work on in that sense," Page told MMA Junkie. "But [the first fight] was going well for me. I'm going to be 10 times more effective this time while it's going well and, hopefully, that'll win the fight. It definitely will win the fight."
Lima (32-9) followed up his win against Page with a unanimous decision victory over Rory MacDonald later in 2019 to win the Bellator welterweight title. Since then, the former champion has dropped two fights, first failing in an attempt to take the middleweight championship from Gegard Mousasi, then losing his welterweight belt to Yaroslav Amosov in June.
Lima still ranks as the No. 1 contender in the Bellator welterweight division, but he needs a win if he wants to stay in the immediate title picture and get a second shot at Amosov.
Rematches suit former champion
Luckily for Lima, he's performed well in rematches throughout his career. Not only did he beat MacDonald in a second effort after initially losing to the Canadian in 2018, but he also beat Andrey Koreshkov and Ben Saunders in their second meetings. The 33-year-old Brazilian says he can repeat that success on Saturday.
"You know a fighter a lot better when you fight him a second time," Lima told ESPN. "You know their strongest points and their weakest points. And, of course, you get to bring in new skills that you've worked on since the first fight. Rematches have gone well for me, and I hope to keep that going."
The arguments for both fighters are obvious. Lima won the first matchup, but Page has remained unbeaten since that time, while Lima is riding a two-fight losing streak.
---
Lima vs. Page Odds (Via FanDuel Sportsbook)
Douglas Lima: -110
Michael Page: -110
Method of Victory
Lima by KO/TKO: +300
Page by KO/TKO: +280
Lima by Submission: +700
Page by Submission: +1400
Lima by Decision: +380
Page by Decision: +300
Draw: +5000
---
Oddsmakers seem to think those factors are a wash. FanDuel rates both Lima and Page as -110 picks to win on Saturday night. But Lima not only wants to win this rematch, he wants to do it in style – again.
"It's never just about the win," Lima told Yahoo. "For me, the best way to win is finishing the fight. That first one happened [and] went viral and I'm about to do the same thing this time around, even better."