Mercedes driver Lewis Hamilton tested positive for COVID-19 on Monday, meaning he will have to miss the Sakhir Grand Prix in Bahrain this weekend.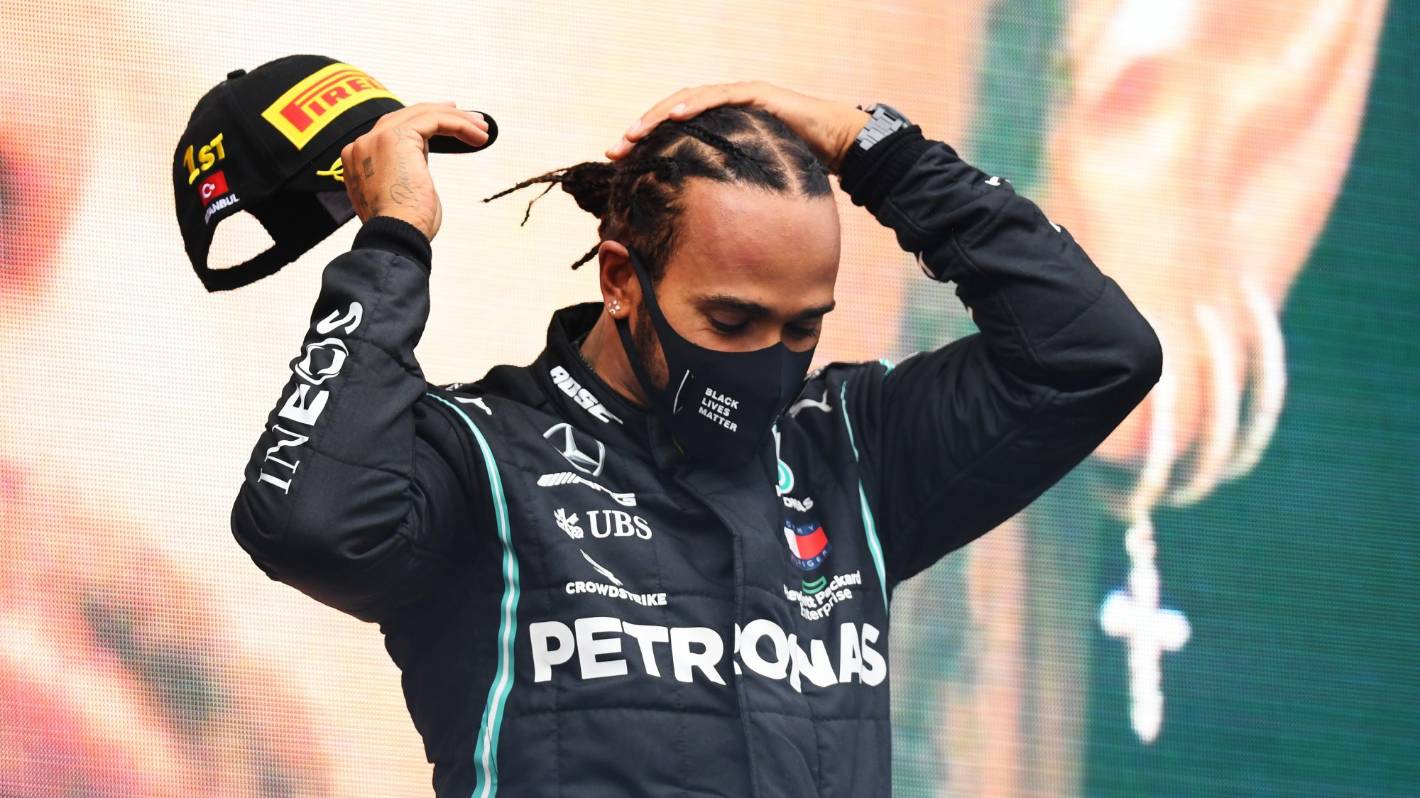 Hamilton, a seven-time Formula One champion, tested negative three times ahead of this past Sunday's Bahrain Grand Prix, which he won.
Hamilton Dominant Yet Again

That marked Hamilton's fifth straight win and his 11th overall this season. But when he woke up on Monday, he felt mild symptoms consistent with COVID-19, after which he tested positive for the disease.
Hamilton is currently isolating and observing Bahrain's public health guidelines. He has declared his contacts with the FIA – the governing body of international motorsports – and authorities have told him that someone he had contact with before arriving in Bahrain last weekend has also tested positive.
"I'm devastated that I won't be racing this weekend," Hamilton wrote on Instagram. "Since we started the season in June, my team and I have been taking all the precautions we possibly can and following the regulations everywhere we've been in order to stay safe. Unfortunately, even though I returned three negative results this past week, I woke up yesterday with mild symptoms and requested another test, which came back positive."
Hamilton's absence from the Sakhir race won't impact the Formula One title race. He officially clinched the championship two races ago in Turkey, securing his fourth straight title and his sixth in seven years.
That victory may have played a role in Hamilton's exposure to COVID-19. The driver went above and beyond in attempting to isolate from others during the season. After he clinched the title, however, Hamilton traveled home to Monaco and spent time with his family before heading to Bahrain for last weekend's race.
Vandoorne Likely to Sub for Mercedes
Mercedes has yet to announce who will replace Hamilton in its top car. The most likely candidate is Stoffel Vandoorne, the team's official reserve driver. Vandoorne drives for Mercedes in Formula E, where he finished second in the drivers' championship this season. But other options are possible, such as Nico Hulkenberg, who has substituted in three races for other teams this season.
Had Hamilton entered the race, he would have undoubtedly been the favorite to win the Sakhir Grand Prix. While most bookmakers have taken their odds for the race off the board — for the moment — Europe's Boyle Sports listed Hamilton at -350 earlier in the week.
With the world's top driver out of action, however, there's an open question as to who should claim favorite status. At the Betfair Exchange, Valtteri Bottas leads the pack at +170, while Max Verstappen sits right behind him at +180. Nobody else is closer than Sergio Perez, who fetches +2500 odds.
Bottas sits second in the championship standings, having won two races this year. Verstappen only won one race this season, but also finished as the runner up six times, including last weekend, finishing behind Hamilton on each of those occasions. He currently sits in third place in the driver standings.