The jersey LeBron James wore for his first Sports Illustrated magazine cover is up for auction. The 2002, gold mesh basketball jersey is the same one LeBron wore as a high school senior.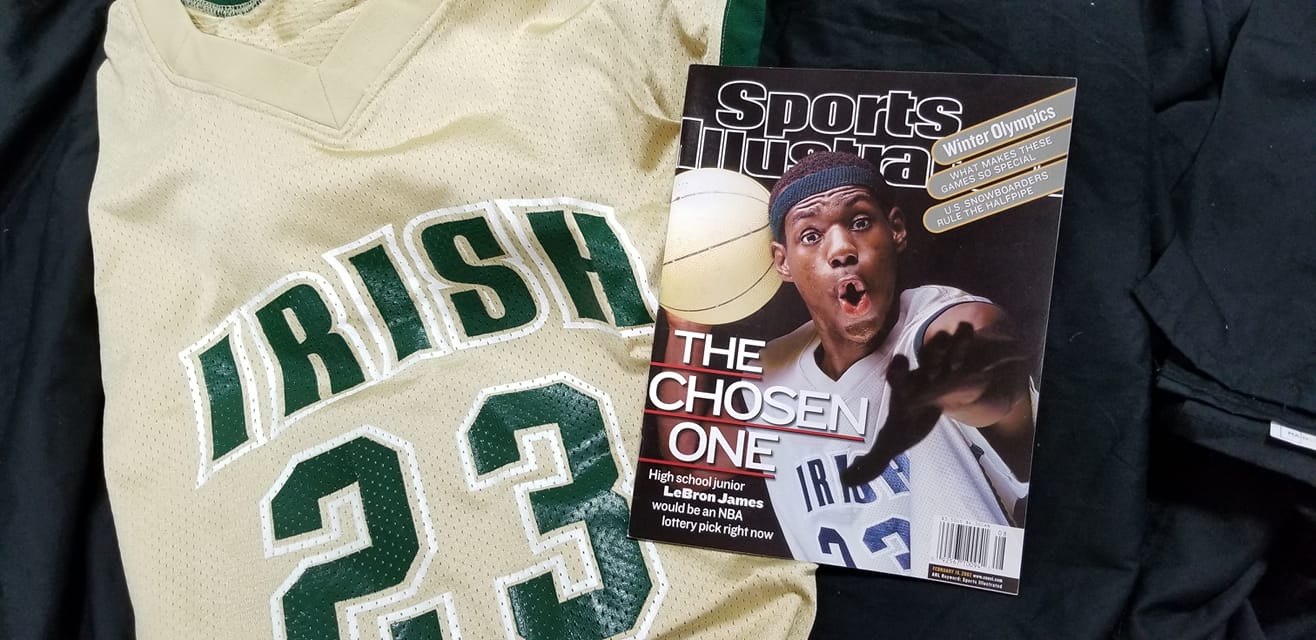 LeBron James wore his No. 23 high school jersey for his 2002 Sports Illustrated cover. According to the Goldin Auctions listing, James and his jersey went directly from the SI photo shoot to a high school game. Playing for St. Vincent-St. Mary Fighting Irish in Akron, Ohio, James scored 32 points that day to help defeat the Archbishop Hoban Knights, 75-49.
Prophetically, the main cover line for LeBron's 2002 Sports Illustrated issue was "The Chosen One." James would soon be chosen first in the 2003 NBA draft, and later, the 2003-2004 NBA Rookie of the Year. The hot-shot rookie was No. 23 for the Cleveland Cavaliers.
Since then, LeBron has won three NBA Championships, four MVP awards, and two Olympic gold medals. This year, James passed Michael Jordan to become the fourth-highest scorer in NBA history.
LeBron's Jersey and Hummer Benefit HOF
LeBron's high school jersey is part of Goldin Auctions' Naismith Memorial Basketball Hall of Fame Auction. The auction house will donate 5% of all the winning bids to the Massachusetts basketball museum and hall of fame.
LeBron collectors will find more than just his jersey of interest. The auction also features the 2003 customized Hummer H2 LeBron's mother bought him for his 18th birthday. Bargain hunters may be interested in one of his two signed pair of Nike sneakers, or his 2003 High School All American Team jersey.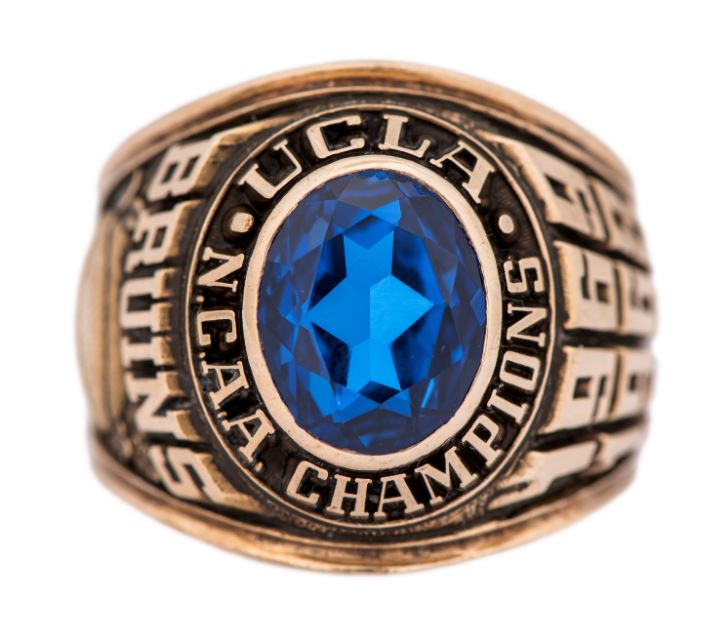 LeBron memorabilia, however, represents just a small part of the basketball treasures available through this unique auction. For instance, Kareem Abdul-Jabbar has listed dozens of items from his personal collection — even his 1959 Little League Baseball trophy.
Other notable basketball memorabilia up for auction include:
"Pistol" Pete Maravich's 1966-67, game-worn, LSU converse sneakers

Larry Bird's 1979-80 rookie season, game-worn, Boston Celtics uniform

Michael Jordan's 1989-90, signed and game-worn, Chicago Bulls jersey

Shaquille O'Neal's 1997-98, game-worn, Los Angeles Lakers home jersey
The Auction's Hottest Items
Predictably, LeBron's high school jersey is one of the hottest items in Goldin's auction. Currently, there are eight bids, with the high bid at $47,000. The auction house expects the jersey won't go for less than six figures by the time the final gavel comes down on Oct. 19.
So far, the hottest item is a Chicago Bulls jersey worn and signed by Michael Jordan. Jordan wore it on November 7, 1997 against the Atlanta Hawks. Jordan fans will note that the 1997-98 season was the Hall of Famer's last as a Bull. That season, the Bulls had a regular season record of 62-20, and won the NBA championship. Jordan also scored his fifth and final NBA Most Valuable Player Award that year. To date, the jersey has nine bids, with a high bid of $76,0000.