Over the past week, both Magic Johnson and Kobe Bryant have said publicly that they're worried that new Los Angeles Lakers star LeBron James might be taking on too much of the workload for his team. But on Tuesday, James said that while he understands their concerns, he doesn't share them.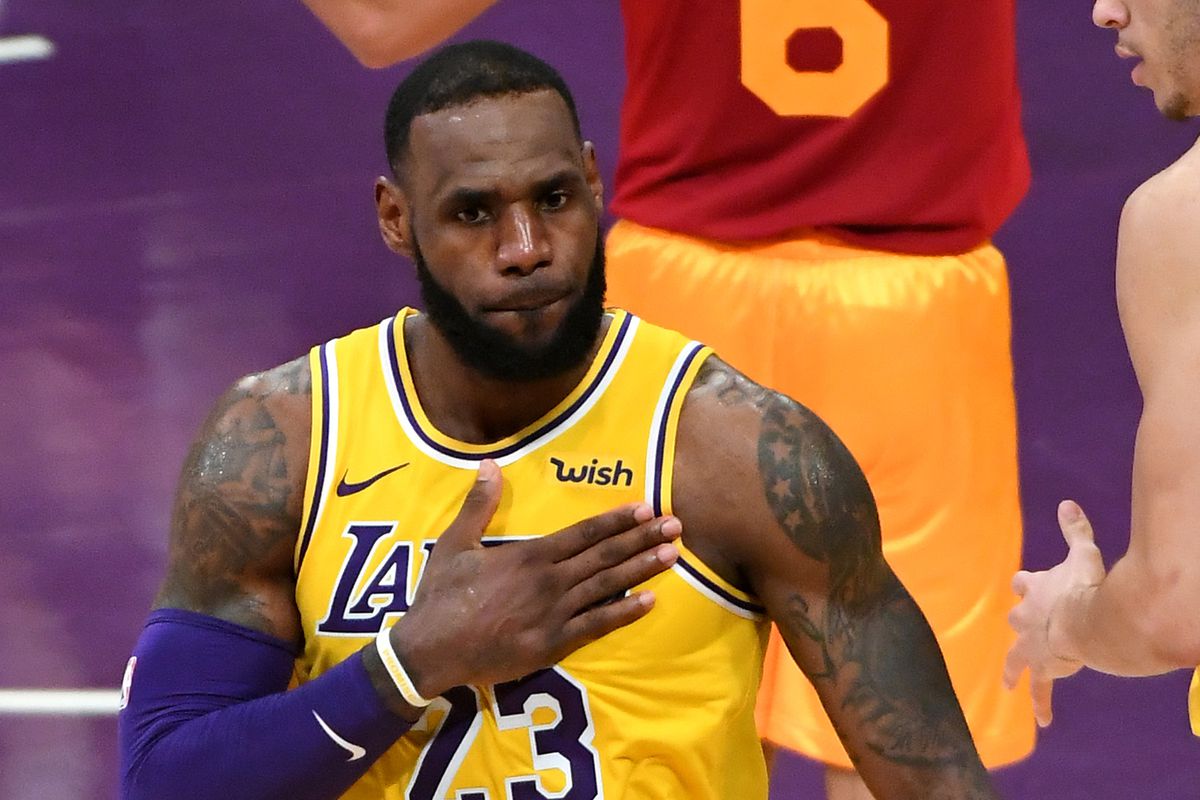 James responded to comments made by both former Lakers legends after the team's Tuesday practice, saying that he wasn't even sure what "too much" would be for him.
Magic Doesn't Want 'Cleveland All Over Again'
The topic first came up last Thursday, when Johnson – the Lakers' president of basketball operations – said that the team wanted to keep James fresh by not overusing him, while also encouraging other players to take on responsibility to ensure that LeBron wasn't doing all the work when he was on the court.
"We are trying to make sure that we watch his minutes but also that we don't run everything through him because now it is Cleveland all over again and we don't want that," Johnson said on SiriusXM NBA Radio. "We got a lot of ball handlers so we feel we won't overuse him in terms of his ballhandling and also every play has to run through him."
Bryant made similar comments during the Lakers' "All-Access" event on Monday, saying that while running the offense through LeBron has helped Los Angeles win more games in the short run, it's not a permanent solution.
"It is a recipe to keep your head above water, to give yourself a little breathing room," Bryant said. "Now it's going back to teaching how to play the way that we want to play."
James Putting Up Big Numbers While Limiting Minutes
Tuesday gave James a chance to respond to those comments. While the superstar said he was happy to do as much as possible to help his team win, he also acknowledged that Johnson and Bryant did have a point.
"I understand what Magic and Kobe are saying because we want to continue to grow the young guys," LeBron said. "We want to see how much our young guys can grow and be the best they can be."
James also pointed out that while he would love to never leave the court, that's an impossible standard that wouldn't be the best for him or the team.
"I want to play 48 minutes a game…but it's not going to happen," James told reporters. "It's not smart on anyone's behalf, but it's just the competitive side of me. If you ask any competitive guy that's been in my case, do they like coming out? There's not going to be one that's going to say yes."
The 33-year-old James is playing 34.7 minutes per game this season, the lowest number of his career. However, that hasn't stopped him from putting up huge numbers, as the 14-time All-Star is scoring 27.8 points per game for the Lakers while also averaging 7.7 rebounds and 6.7 assists.
That formula has led the Lakers to a 14-9 record, good for fifth place in the Western Conference. That has kept Los Angeles in the conversation as a fringe contender for the title, with William Hill giving the Lakers 20/1 odds of winning the NBA championship this season.