The outspoken LaVar Ball has once again weighed in the basketball careers of one of his children, this time saying that he doesn't want Lonzo Ball to be traded to the New Orleans Pelicans.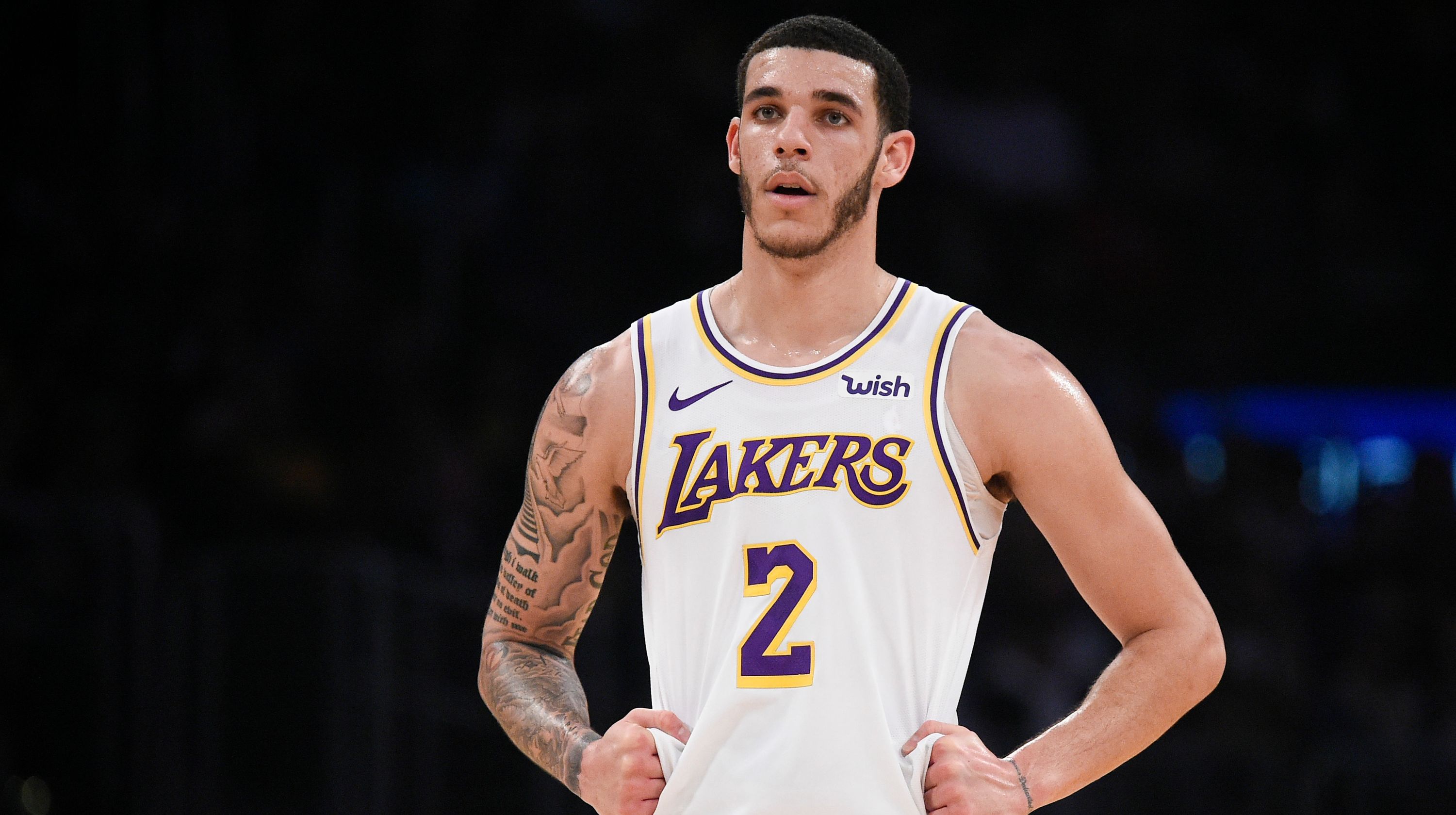 The comments come in response to rumors that the Lakers are interested in trading for Anthony Davis, who has said that he wants out of New Orleans.
Anthony Davis Trade Could Send Lonzo Packing
According to a report by ESPN's Adrian Wojnarowski, the Lakers are prepared to offer the Pelicans a mixture of draft picks and young players, which could include Lonzo Ball, Kyle Kuzma, Brandon Ingram and others.
That prompted a response from LaVar Ball, who said that while he would prefer that his son not be traded at all, he certainly didn't want to see him play for the Pelicans.
"We want to be in LA," LaVar Ball told ESPN while speaking about his son's future. "But if he's traded, I don't want Lonzo in New Orleans. Phoenix is the best fit for him. And I am going to speak it into existence."
LaVar Wants Three Balls on One Court
The preference comes down to the point guard situation for those two teams. While New Orleans has Jrue Holiday locked in as the starting point guard, the Phoenix Suns are playing Devin Booker – normally a shooting guard – as the primary ballhandler, meaning that Lonzo could likely slot right into their starting lineup.
LaVar Ball also sees an opportunity to get his whole family on the same roster.
"Even if my son goes to New Orleans, you can't make him play," LaVar Ball said, speaking to the Doug & Wolf show on Arizona's Sports Station 98.7. "Phoenix, they might have a chance to get all three of my boys and win these championships and understand what winning is about. But I need all three of my boys on the court because that's 60 percent of the team that's in to winning and not worried about how much money they're going to make."
Other Destinations Still in Play
It's also possible that LaVar would be happy if his oldest son ended up on another team. According to a report in the Los Angeles Times, another option could be to find a third team for Lonzo Ball as part of a three-way trade, where Lonzo could potentially land with the New York Knicks or Chicago Bulls.
Regardless of where Lonzo ultimately ends up, it's unlikely that LaVar will get to experience the dream of seeing all three of his sons starting together on the same NBA team.
Lonzo Ball is currently averaging 9.9 points, 5.4 assists, and 5.3 rebounds per game for the Lakers in his second season after being drafted with the second overall pick. His younger brother LiAngelo Ball is currently playing in the Junior Basketball Association – a league run by LaVar – while the youngest brother, LaMelo Ball, is still in high school, though many scouts say he projects to be taken in the 2020 NBA Draft.