It's not exactly the Rose Bowl, but there will be plenty of conference pride on the line as Arizona State (8-4) takes on Wisconsin (8-4) in the Las Vegas Bowl on Thursday night.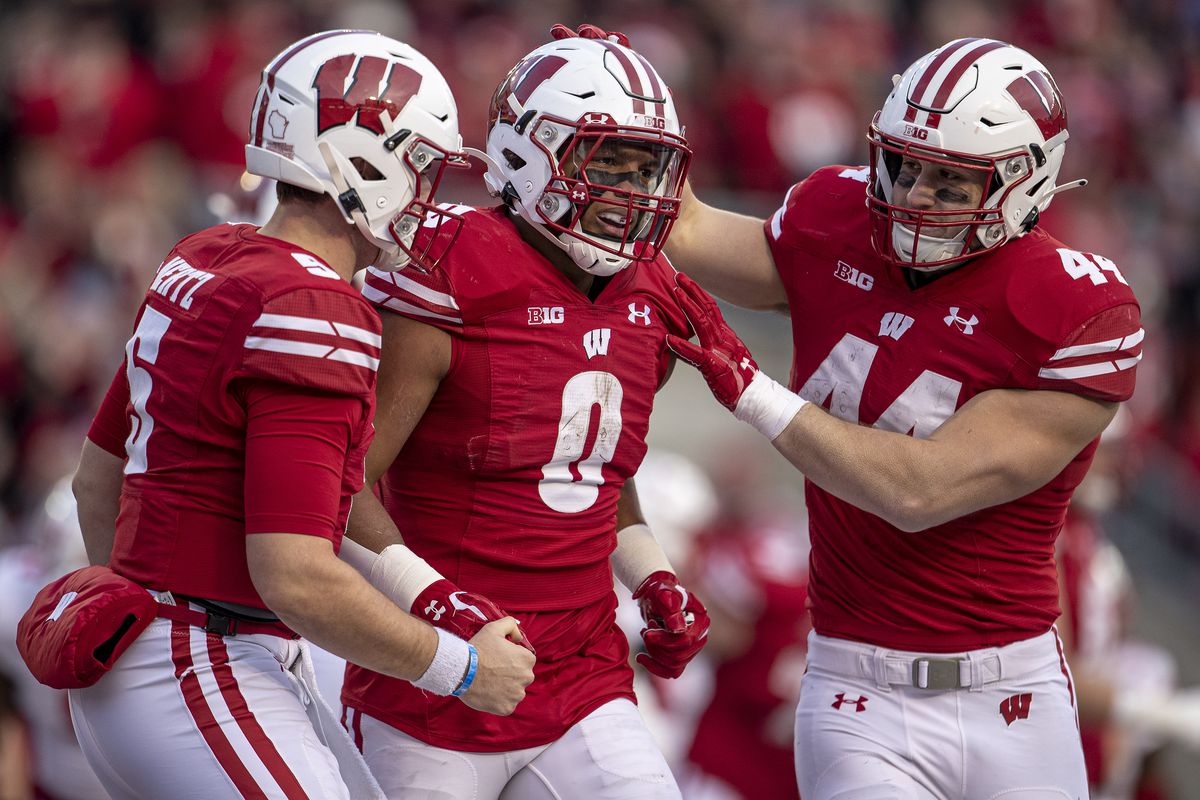 Both the Badgers and Sun Devils are looking to put a cap on eight-win seasons with another victory over a quality opponent.
Teams concentrating on avoiding COVID cancellation
Outside of the Big Ten vs. Pac-12 matchup, there aren't many obvious storylines for the Las Vegas Bowl. But both teams say they're just happy to get a game in at a time when COVID-19 is cancelling many postseason matchups and putting others in peril.
"Everyone went through this last year when you think about it," Arizona State head coach Herm Edwards told reporters. "I hate to say it, but we were a little prepared for it. It took place again and obviously it's back. Our players, coaching staff, everyone with us understood that, We had the mindset of making sure we were protecting ourselves, so we could get to this day."
Sun Devils quarterback Jayden Daniels echoed those comments, saying players were cognizant of the COVID-19 theat.
"It just comes with being disciplined, wearing your mask," Daniels said. "Like Coach Herm said, be safe, have fun, but at the end of the day know we have one goal and that's to come here and win a football game."
Wisconsin wants to see this game through to its conclusion as well.
"All year we have preached to finish," Badgers safety John Torchio said, via The Milwaukee Journal Sentinel. "That has been our thing since the summer. Finish. Okay, so we lost a game we wanted to win. Now we're in a bowl game that we didn't plan on. So now what? You finish."
Daniels: Las Vegas Bowl down to who wants it more
Wisconsin head coach Paul Chryst says his players have also taken steps to make sure this game gets played, and that they are as healthy as possible when they take the field.
"Our team is used to doing what we need to do and find ways to mitigate it," Chryst told reporters. "I think our guys have done a great job throughout all this, when the season ended, starting our practices. We're aware of it and had some players that are not on the trip because of it but you just have to roll with it."
Unlike some other contests, the Las Vegas Bowl hasn't lost many key players to opt-outs, the transfer portal, or COVID-19. That means that bettors can largely expect to see the teams that have been playing all year.
It also means that Wisconsin comes in as a significant favorite. The Badgers enter the Las Vegas Bowl as a 7.5-point favorite over the Sun Devils, according to FanDuel Sportsbook.
Daniels agrees that his team faces a tough task, but says winning will come down to motivation.
"The game is going to be won up front, so it's about who wants it more," Daniels said. "Do they want it more than us, or do we want it more than them?"