Everyone knows that wide receiver Cooper Kupp can catch almost anything thrown his way, so it's no surprise the reigning Super Bowl MVP from the Los Angeles Rams has snatched a hefty raise with a three-year contract extension worth upwards of $80 million.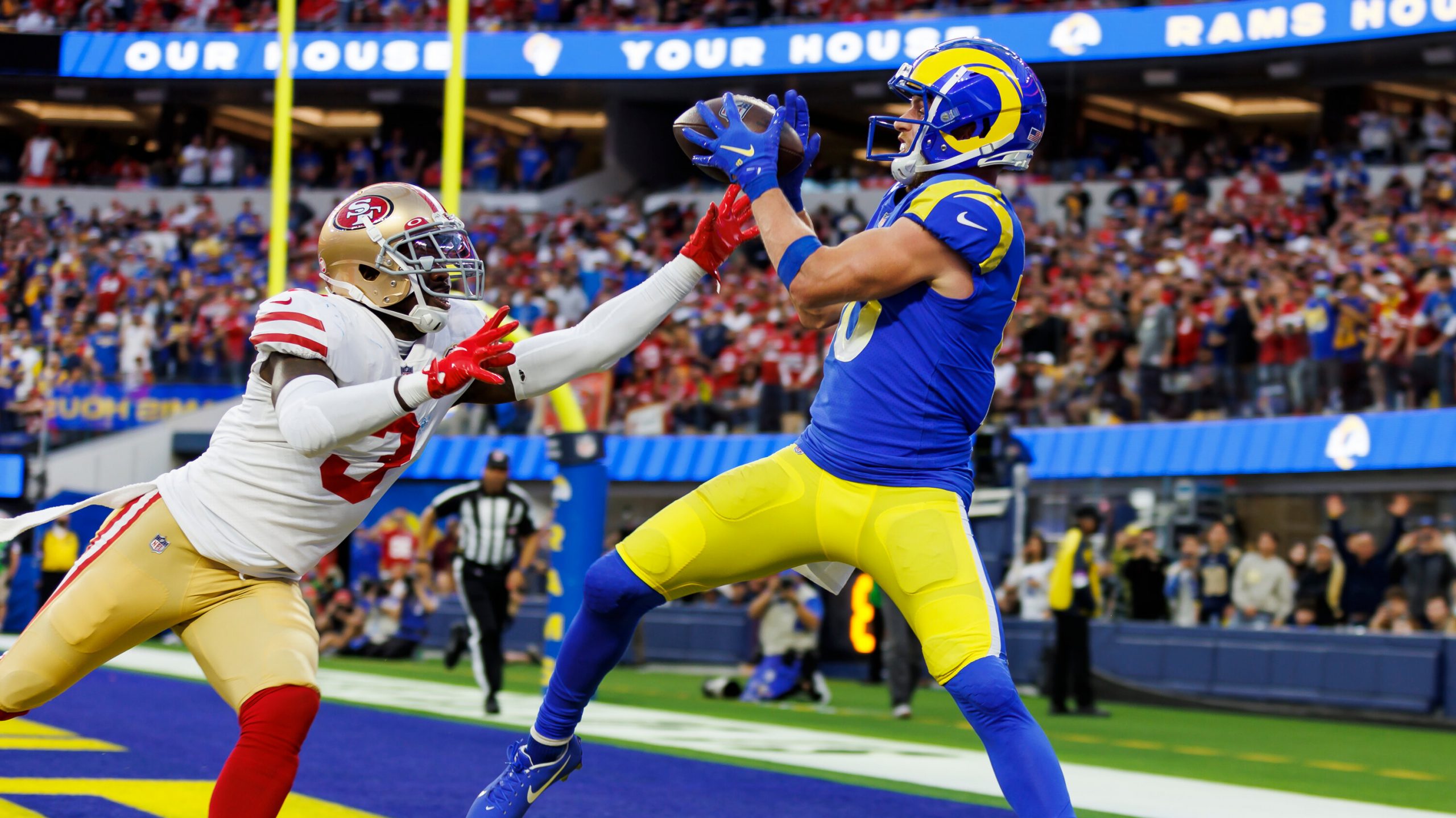 Kupp, who signed a two-year contract extension in 2020, added another three years to his deal, which is now worth $110 million over the next five seasons. At least $75 million is guaranteed money.
This is a heck of a time to be a wide receiver in the NFL. The pass-happy league means the premier wideouts are getting rewarded with ridiculous contracts, especially with guaranteed money. In this offseason alone, several notable star wide receivers got the bag, including Tyreek Hill, Devante Adams, Stefon Diggs, and now, Kupp.
"Really glad to be coming back to Los Angeles and be here in the long haul," said Kupp in a video. "This is going to be an incredible ride. Can't wait to get back at it."
The Rams announced a contract extension for Aaron Donald the other day, making the defensive tackle the highest-paid non-quarterback in the NFL, earning $30 million a season.
With the Rams locking up their top defender and best offensive weapon, they're +1000 odds to win Super Bowl 57. They'll have a difficult task ahead of them as they try to pull off back-to-back championships, especially in a new era with a 17-game season.
In it for the long haul. 🐏🏡

🗣@CooperKupp on signing his extension! pic.twitter.com/bDDN4NLN2v

— Los Angeles Rams (@RamsNFL) June 9, 2022
Triple crown Kupp
Kupp led the NFL in three main receiving categories with 145 receptions for 1,947 yards and 16 touchdowns. He became only the fourth player in over 50 years to achieve that rare feat.
Kupp was magnificent in Super Bowl 56 with a pair of touchdowns to help the Rams defeat the Cincinnati Bengals, and he was awarded the MVP.
"I'm not trying to compare myself," said Kupp. "I'm not trying to say, 'OK, well where was Tyreek at?' All those guys that got deals, where were all those guys at? And I need to be higher than them in certain places."
The humble Kupp didn't want to break the bank, which he probably could have done.
"Something that's great for the team, something that's great for me and my family as well," added Kupp.
Since the NFL-AFL merger in 1970, Kupp is one of eight players who's scored 40 touchdowns and racked up 5,500 receiving yards.
Kupp turns 29 next week. He was a third-round pick in the 2017 NFL Draft out of Eastern Washington, but the Rams liked what they saw from the gutsy player from a small school. Their gamble paid off huge dividends when they won the Super Bowl in Kupp's fifth season.
Kupp scored five touchdowns as a rookie, and scored six touchdowns in eight games before blowing out his knee in his second season. In 2019, he bounced back with 10 touchdowns and 1,161 yards. He struggled in 2020 with just three scores for 974 yards with an ineffective Jared Goff at quarterback. The Rams traded Goff and a slew of picks to the Detroit Lions for Matthew Stafford. The risky trade paid off, especially for Kupp and the reigning Super Bowl champion Rams.
Cooper, and we cannot stress this enough, Kupp.

🎥 Relive @CooperKupp's top-10 plays from the 2021 season. pic.twitter.com/rsNUXefzlw

— Los Angeles Rams (@RamsNFL) June 9, 2022