Will he stay, or will he go? We now know the answer. The reigning Super Bowl champion Los Angeles Rams rewarded defensive superstar Aaron Donald with a $40 million raise, which ends speculation that Donald would retire after winning a championship.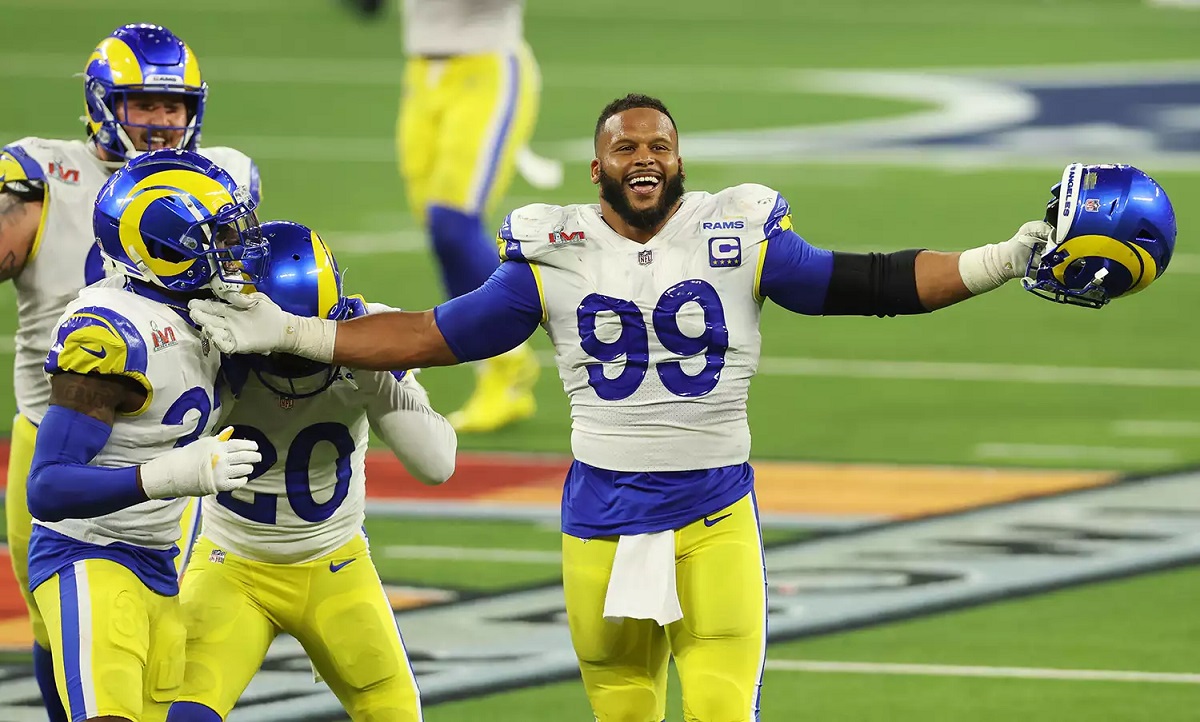 Donald "gets the bag" after the Rams made him the highest-paid non-quarterback in the NFL after restructuring his contract. The three-time NFL Defensive Player of the Year will become the first non-QB to have a salary north of $30 million next season.
Donald, 31, will earn an additional $40 million to be paid out over the last three seasons of his contract with the Rams.
The new deal includes $65 million in guaranteed money over the next two seasons. Donald can bolt in 2024, or return to the Rams in 2024 for another $30 million.
During his first eight seasons in the NFL, Donald has 98 sacks, including six seasons with double-digit sacks. He earned a spot in the Pro Bowl in every season he's played with the Rams. Back in 2014, when the Rams still played in St. Louis, the team selected Donald with the #13 overall pick out of Pitt. As a defensive tackle, Donald recorded nine sacks during a sensational rookie season.
Donald: big deal
Donald made several huge plays in the fourth quarter of the NFC Championship against the San Francisco 49ers, and he played a key role for the Rams in Super Bowl 56. Overall, Donald tallied 3.5 sacks in the postseason after recording 12.5 in the regular season.
After winning the Super Bowl, Donald was evasive about his future with the Rams. He indicated that his return to the Rams would hinge on a new contract. But now, the future is no longer murky.
"It's a big deal," said Rams head coach Sean McVay. "And he's earned it. And he truly is one of one in my opinion. Means so much to me, to our organization. I think the respect that he's garnered around this league from guys that have done it at such a high level. What he's accomplished through his eight years is unparalleled."
McVay got married over the weekend, and Donald was among the guests.
"We wanted to be able to find a solution to getting Aaron taken care of, having him continue to lead the way for our team, for our defense," added McVay. "We had a feeling it was trending in the right direction when he was at my wedding on Saturday night."
The Rams are +1000 odds to win Super Bowl 57, but only fifth on the NFL futures board because it's difficult to win back-to-back championships in pro football.
From the man himself.

🗣@AaronDonald97 pic.twitter.com/0tTyd6bVcb

— Los Angeles Rams (@RamsNFL) June 6, 2022