The Miami Heat won't have Kyle Lowry in the lineup for Game 2 of the Eastern Conference finals against the Boston Celtics due to a lingering hamstring injury. The Heat also listed Max Strus and Gabe Vincent as questionable because both players are also nursing hamstring injuries.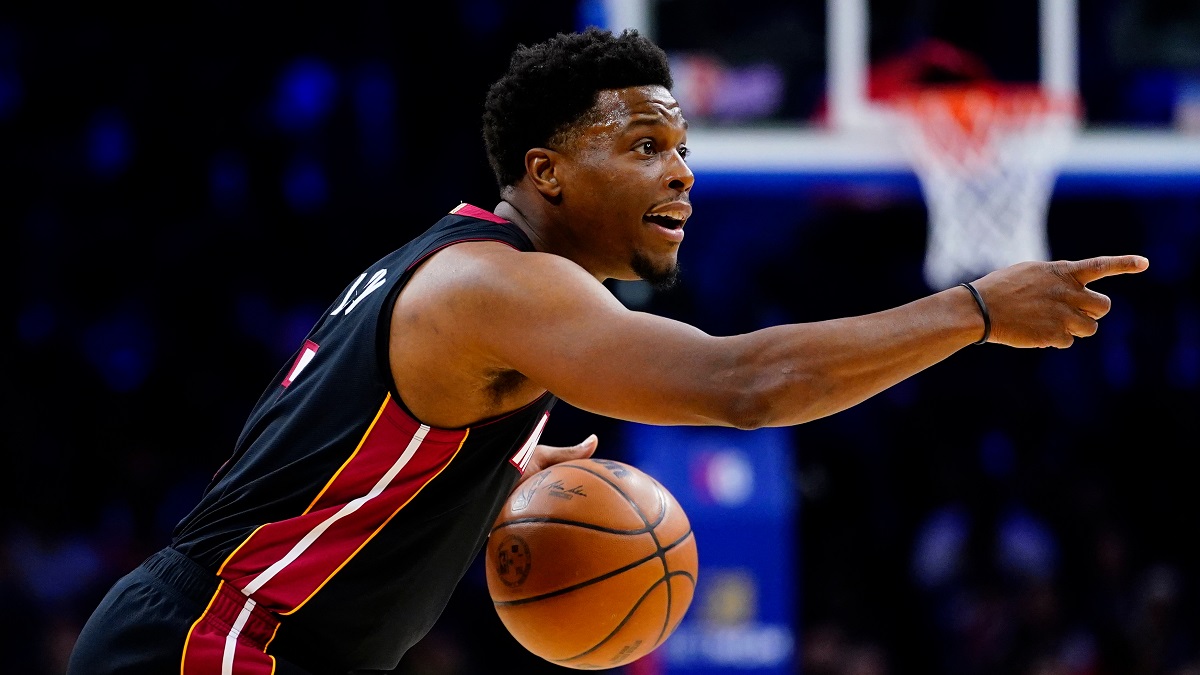 Even though the Heat didn't have Lowry for Game 1, they won 118-107 thanks to 41 points from Jimmy Butler. The Celtics had their own injury woes without two starters. Marcus Smart suffered a foot sprain in Game 7 of the Eastern Conference Semifinals when he found out what happens when a much smaller player gets steamrolled by Giannis "Greek Freak" Antetokounmpo. The Celtics also lost Al Horford due to COVID.
The Heat are -3.5 favorites heading into Game 2 without Lowry. Smart is listed as probable and expected to suit up for the Celtics, while Horford continues to remain in the COVID protocol.
The Heat are -130 odds to win the series while the Celtics are +110 odds to rally from a 0-1 deficit. The Heat and Celtics are both +320 odds to win the 2022 NBA Championship, according to DraftKings. Meanwhile, the Golden State Warriors are the consensus favorite at +100 odds after taking a 1-0 lead in the Western Conference Finals.
Lowry: future unknown
Out of 12 playoff games for the Heat this postseason, Lowry played in just five and missed the last four games in a row. Lowry averaged 6.2 points and 5.4 assists in the five games he played. With his sore hamstring, Lowry struggled with long-range jump shots and connected on just 20.8% of his shots from 3-point range.
Lowry suffered the hamstring injury in Game 3 of the first-round series against the Atlanta Hawks, but the Heat didn't need him in order to advance to the second round because they knocked out the Hawks in five games.
Lowry returned in the second round against the Philadelphia 76ers, but he aggravated the injury after two games.
"I'd put it this way, you don't want to play with it," Lowry told reporters in Philadelphia.
The Heat don't have a timeline for Lowry to return and, at this point, he could miss the rest of the Eastern Conference finals. The Heat can survive so long as Vincent — the current backup who was promoted to starter — is good to go. Vincent scored 17 points and dished three assists in Game 1 against the Celtics.
Strus played well as the starting shooting guard, averaging 12.4 points and 4.3 rebounds per game. He's also knocking down 35% of his 3-pointers and is one of the Heat's few reliable sharpshooters while Tyler Herro continues his downtown slump.
Check out more of OG's extensive coverage of the 2022 NBA playoffs.