Klay Thompson will remain with the Golden State Warriors after he signs a five-year deal worth $190 million.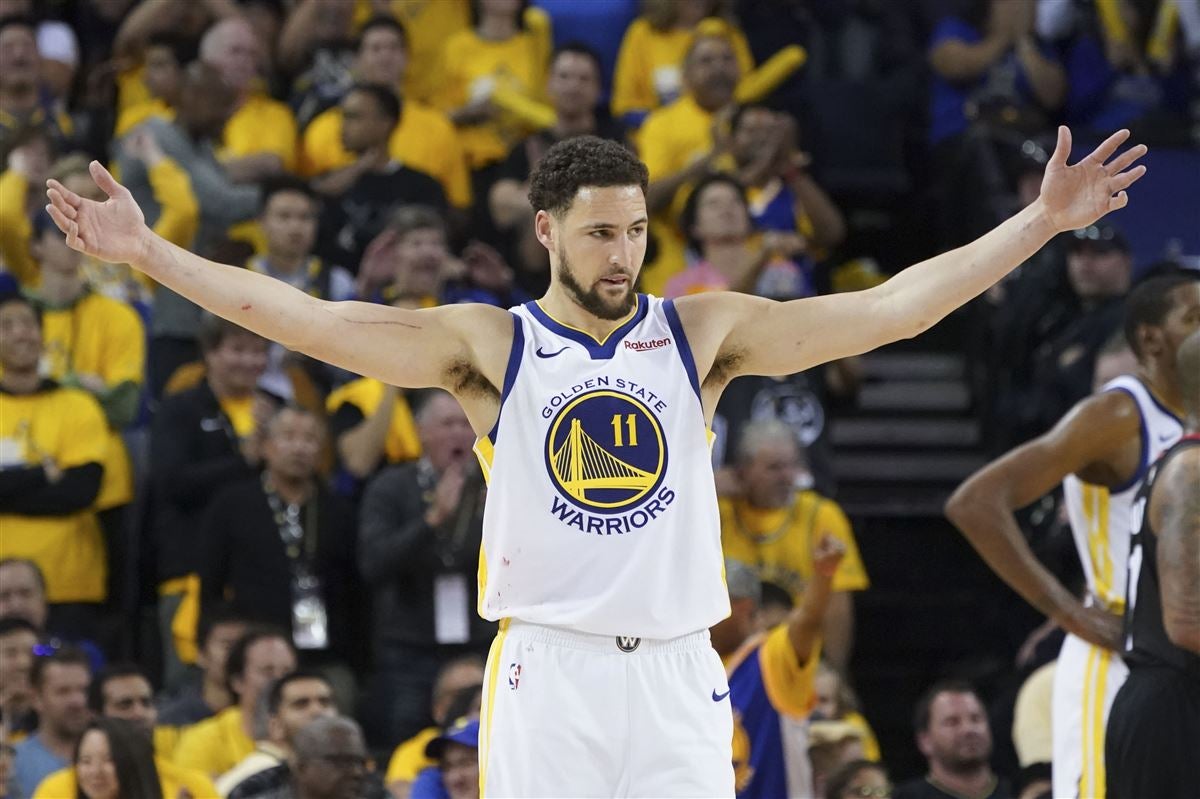 The Warriors lost Kevin Durant to free agency when he signed with the Brooklyn Nets. However, they still have the Splash Brothers returning. Thompson and Curry will continue to play in the same backcourt together for at least the next five seasons.
Thompson, 29, is a five-time All-Star with the Warriors. He played eight seasons in Oakland after the Warriors drafted him with the #11 pick in the 2011 NBA Draft. He played his collegiate ball at Washington State and lit up the Pac-12 with his shooting prowess.
Team owner Joe Lacob also expressed his sincere love for Thompson and wanted to do everything possible to retain their shooting guard.
"He is one of my absolute favorites," said Lacob. "I just love this guy. He was the first draft pick that we made as an organization. He is not only a great offensive player, but a tremendous defensive player, great size, great attitude fits so well for the organization. We love him."
Thompson also expressed his interest to remain a member of the Golden State Warriors for the rest of his career. He tore his ACL in the NBA Finals when the hobbled Warriors were eliminated by the Toronto Raptors.
Splash Bro #2 Gets Paid
Thompson averaged 19.5 points per game over his 8-year career. He averaged 20-plus in the last five seasons including 21.1 points last season.
As far as accuracy goes, Thompson hits 41.9 percent of his shots beyond the arc.
Thompson is currently #16 on the NBA's all-time 3-pointer list with 1,798. He averages three per game and he's on pace to pass 2K treys next season to move into the Top 10 all-time. Along the way, he'll pass Dirk Nowitzki, Chauncey Billups, and Kobe Bryant.
In playoff treys, Thompson is third best in the history of the NBA. Only Steph Curry and Ray Allen sunk more three-pointers in the postseason.
In 21 playoff games this season, Thompson averaged 20.7 points per game. He also connected on 44.3 percent of his treys.
No LA, But Yes to SF
The Golden State Warriors played their last game at Oracle Arena in Oakland. The team will migrate across the bay to play in a new state-of-the-art arena in downtown San Francisco.
Rumors suggested that Thompson would be headed to SoCal to play with the LA Lakers. Thompson's father, Mychal, played with Magic Johnson and the Showtime Lakers, Mychal always wanted his son to play for the Lakers someday. At the same time, the LA Clippers were also linked to Klay Thompson as a possible landing spot next season.
According to Thompson, all the LA talk was nonsense. He always intended to stay with the Warriors.
Thompson posted a funny clip from Martin Scorsese's "The Wolf of Wall Street" starring Leo DiCaprio. Thompson captioned his post, "Mood (there was never a doubt) #warrior4life."