In a move illustrating the speed of Kentucky legislators when it comes to that state's Thoroughbred horse industry, the Kentucky House of Representatives approved Senate Bill 120 on Thursday night, legalizing Historical Horse Racing (HHR) machines.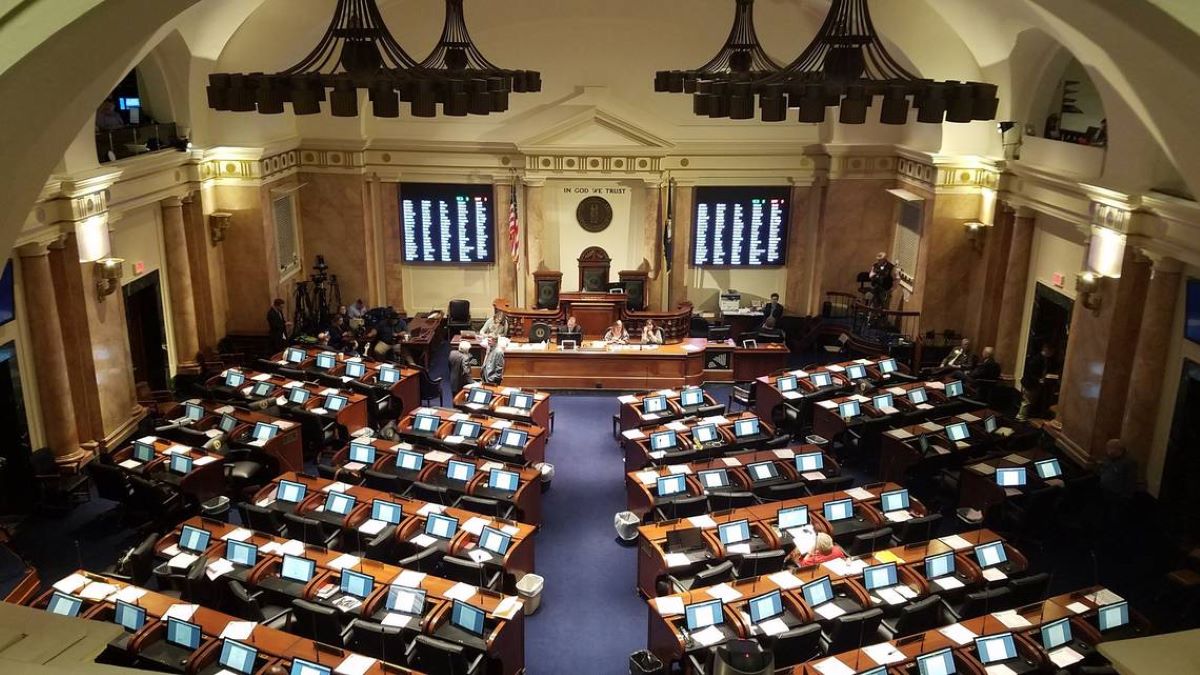 The measure passed 55-38, two days after it cleared the Kentucky State Senate, 22-15. Thursday's vote came a week after SB 120 – sponsored by Sen. John Schickel (R-Union) — cleared a Senate committee.
The bill, which clarifies and defines pari-mutuel wagering, now heads to Gov. Andy Beshear's desk. The Democratic governor is a strong supporter of HHR machines and is expected to sign the legislation.
Kentucky's Thoroughbred entities wasted little time issuing statements expressing thanks to the legislators for quickly running this bill to the governor's desk.
Kentucky's Racetracks Breathe Sigh of Relief
"On behalf of our team members, our horsemen, and all of the citizens of the Commonwealth who earn their paychecks directly or indirectly from the horse industry, we applaud the Kentucky House of Representatives for the passage today of SB 120," said Churchill Downs Inc., Keeneland, Ellis Entertainment LLC, Red Mile Racetrack, and Kentucky Downs in a joint statement. "The future of the commonwealth's signature industry and those who support it is secure."
Those entities represent Kentucky's racetracks. Several of those tracks tabled expansion plans in the wake of the Kentucky Supreme Court's unanimous ruling last fall that one model of HHR machine did not meet the definition of pari-mutuel wagering.
That ruling, the result of nearly a decade's worth of litigation by the anti-gaming Family Foundation, put HHR machines into limbo, taking the state's equine economy with it. Kentucky Downs introduced HHR machines in 2011, resulting in a doubling of purses from $65.3 million to $113.6 million in 2019. Kentucky's racing purses average more than $64,000 per race, the highest in the country.
HHR Machines: A Cash Cow Built on Horses
The Kentucky Equine Education Project (KEEP) maintains that HHR machines account for $3.2 billion in economic impact. Along with that, comes 80,000 equine industry jobs statewide.
"The Supreme Court's ruling on HHR last year brought major uncertainty to our employees, local businesses, communities, and our industry as a whole," KEEP said in a statement. "We applaud the General Assembly for acting swiftly to maintain the status quo of historical horse racing that Kentucky has known for the last 10 years. With the passage of SB 120, we are confident about the future of Kentucky racing."
While it enjoyed general bipartisan support in Kentucky's Republican-controlled House, the bill did bring heavy debate on several fronts, with most opponents citing moral or religious objections. Some threw in problem gambling issues – a curious throw-it-against-the-wall-and-see-if-it-sticks argument in a state where betting on horseracing is a pastime.
Tax Rates on HHR Machines Move to the Forefront
A more trenchant and lasting argument came from the tax rate on HHR machines. Currently set at 1.5% of handle, one legislator called that "shameful." Rep. Adam Koenig (R-Erlanger), who brought the bill to the floor, said he would put together a task force to discuss the HHR tax rate. That apparently brought more votes to the "yes" side.
"Following discussions today with Governor Beshear, Minority Leader (Morgan) McGarvey, and Minority Leader (Joni) Jenkins, I reiterate our commitment to working constructively to revise and raise the tax structure on historical racing machines, including consideration of a fair and equitable graduated tax structure," Churchill Downs Inc. CEO Bill Carstanjen said in a statement.
Meanwhile, SB 120 illustrates the Kentucky Senate and House got the message handed down from the state Supreme Court last September. That message: the legislative branch – not the judiciary – needed to define pari-mutuel wagering.
That now defined, expansion plans resume around the state's tracks. Those range from a new grandstand and HHR facility at the Churchill Downs Inc.-owned Turfway Park to wholesale renovations at Ellis Park.