There was a familiar look to the Kentucky Derby Future Wager (KDFW) Pool 3 that emphasized the Bob Baffert factor is alive and well – and that Smile Happy doesn't have to run to draw money.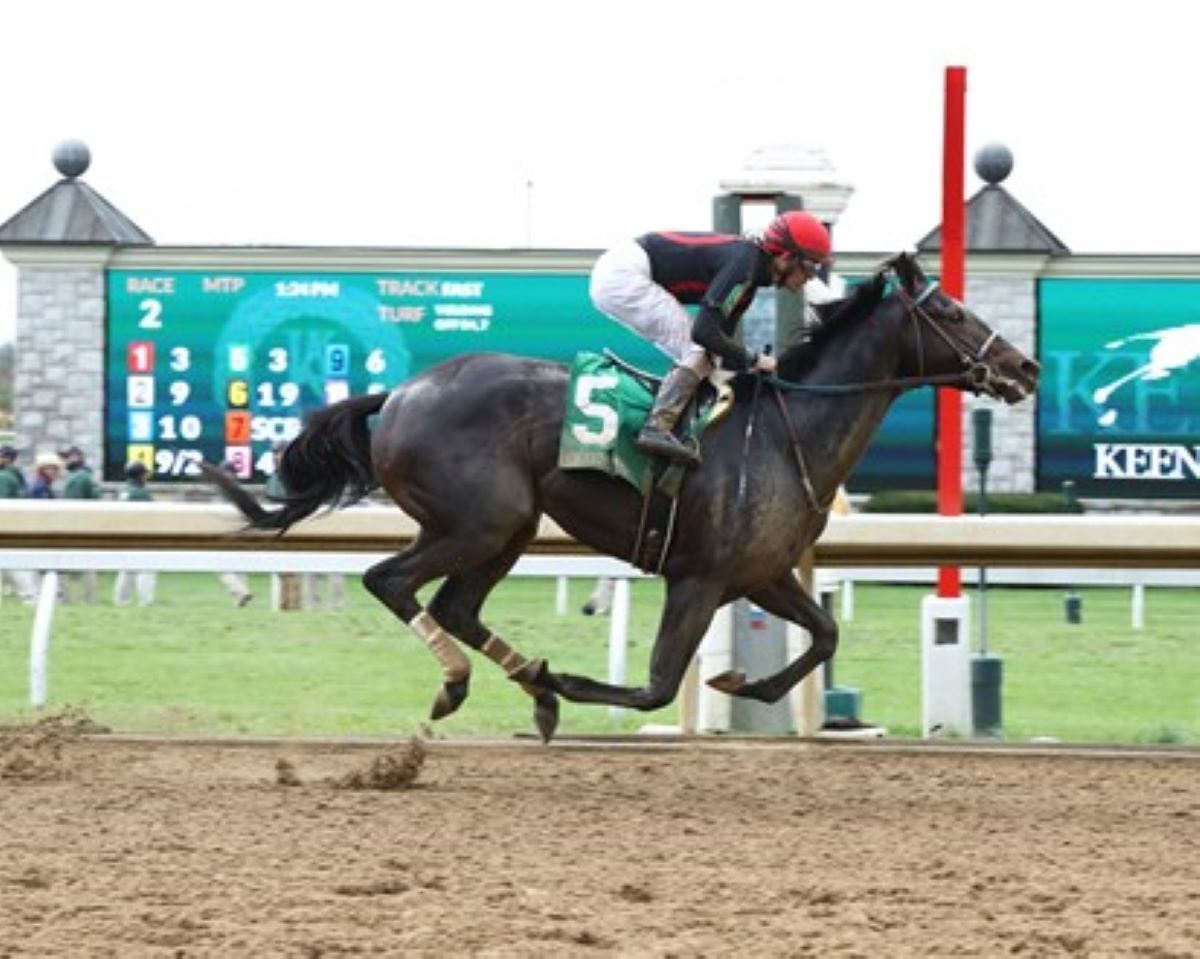 Once again, "All Other 3-Year-Olds" – a.k.a. the field – closed as the betting favorite: this time at 2/1. And once again, for the third consecutive pool, Smile Happy closed as the 8/1 individual favorite.
The 3 ¼-length winner of last fall's Grade 2 Kentucky Jockey Club, Smile Happy is expected to make his 2022 debut in Saturday's Grade 2 Risen Star at Fair Grounds.
Meanwhile, the field closed with its best odds of the three pools to date: 2/1. It closed at 9/5 in January and 3/5 in November. Since Churchill Downs instituted the KDFW in 1999, the field has closed as the favorite every year.
'All Others' gets you Baffert's blacklisted contingent
This is a byproduct of the Baffert factor. Since his colts are ineligible for Derby points – due to his suspension from Churchill Downs — and since Churchill Downs declines to list horses in his barn, they get covered by the "All Others" wager. Bet that and you catch Baffert's Messier, Newgrange, Corniche, Pinehurst and Rockefeller.
Baffert is supposed to have his hearing with the Kentucky Horse Racing Commission Monday regarding the late Medina Spirit's status as 2021 Derby champion.
Meanwhile, several other recent winners gained bettors' attention in this KDFW pool. That list begins with Saturday's Sam F. Davis winner Classic Causeway, who closed at 13/1. Mo Donegal, who finished third in the Holy Bull the previous weekend after winning the Remsen last year, closed at 14/1.
KDFW bettors reward, punish with equal abandon
Undefeated first-level allowance winner Emmanuel (15/1), Holy Bull winner White Abarrio (18/1), Withers Stakes winner Early Voting (19/1) and Breeders' Futurity winner Rattle N Roll (19/1) also drew money. White Abarrio opened as the 8/1 co-individual favorite.
On the other end of the odds spectrum, bettors punished Howling Time for his scratch from the Sam F. Davis, battering him to 72/1. They showed more disgust toward 6.30/1 Sam F. Davis second-favorite Make It Big, who finished 10th in the 12-horse Grade 3 Derby prep. He closed at a pool-worst 88/1 after winding up nearly 17 lengths behind Classic Causeway.
Total handle of the KDFW Pool 3 was $328,461: $235,012 in the Win pool and $93,448 in the Exacta pool.
Two more KDFW pools await: March 11-13 and March 31-April 2. That next pool comes with the lone Kentucky Oaks Future Wager pool.