Two of the most violent fighters in the lightweight division will face off in the main event of UFC on ESPN 37, as Calvin Kattar battles Josh Emmett on Saturday.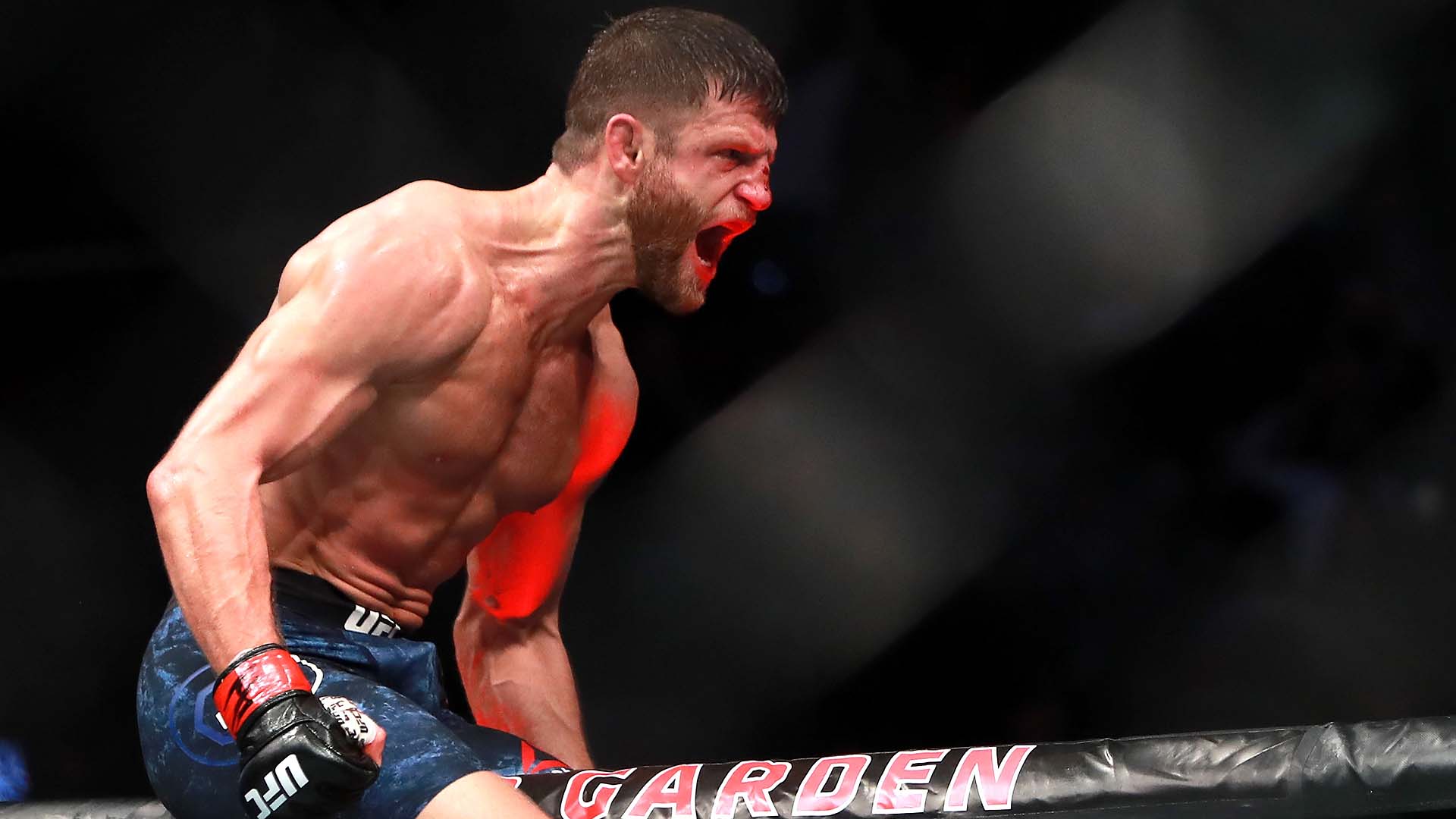 Kattar comes into the fight as a -265 favorite over Emmett (+200), according to odds at FanDuel Sportsbook.
Emmett, Kattar produce memorable fights
Both men have a penchant for producing crowd pleasing fights. Kattar (23-5) has won Fight of the Night honors in his last two outings: First in a loss to Max Holloway in January 2021, then in a win over Giga Chikadze a year later. While neither fight ended in a finish, they produced five rounds of fast-paced action that thrilled fans.
Kattar says viewers can expect more of the same against Emmett – though he'd prefer a quick finish to another 25-minute war.
"I'm always prepared for the banger," Kattar told reporters. "It could go one of two ways: either one of us gets it done early and make it look easy, or it's gonna be a five-round banger."
Emmett (17-2) enters the bout on a four-fight winning streak. He last fought in December at UFC 269, beating Dan Ige by unanimous decision. Like Kattar, he regularly puts on a show for the crowd. In his last three fights, he has collected one Performance of the Night (against Mirsad Bektic) and a Fight of the Night (against Shane Burgos).
Like Kattar, Emmett says that he plans to deliver for fans yet again on Saturday.
"Every fight has the potential to be one of the Fights of the Night, Fight of the Year, if I'm involved in it," Emmett told reporters. "There's gonna be violence, that's for sure. He's gonna be trying to take my head off, I'm gonna be doing the same thing with every strike I throw. I'm trying to finish the fight."
Winner in line for title shot
While both men may be talking entertainment, the stakes are high enough that they'll be focused on winning first. With both men among the top seven contenders in the featherweight division – Kattar is the No. 4 contender, while Emmett sits at No. 7 – the winner will have a realistic shot at getting the next title opportunity against the winner of the upcoming clash between Alexander Volkanovski and Max Holloway.
Expect fireworks in tomorrow's main event 🎆

[ @JoshEmmettUFC | #UFCAustin | Tomorrow | Main Card LIVE on @ESPN ] pic.twitter.com/EZ7r2VIboq

— UFC (@ufc) June 17, 2022
Both fighters have developed a reputation for throwing hard and being willing to take damage. However, each has been at his best when adding a bit more variety to their game. One reason why Kattar is the clear favorite may be that he has had more success at developing an all-around approach, using more wrestling in recent fights while Emmett continues to look for knockout shots, particularly with counters.
Kattar says he has nothing against Emmett, but that their personal relationship won't mean anything once they are in the Octagon.
"I don't have to hate a guy to get in there to fight him," Kattar said. "But Saturday night, it's him or me. I gotta go out and do what I gotta do to get the job done."