The Kansas Jayhawks are back on top of the college basketball world this week, as the team received 57 of the 65 first-place votes in the Associated Press Top 25 poll released on Monday.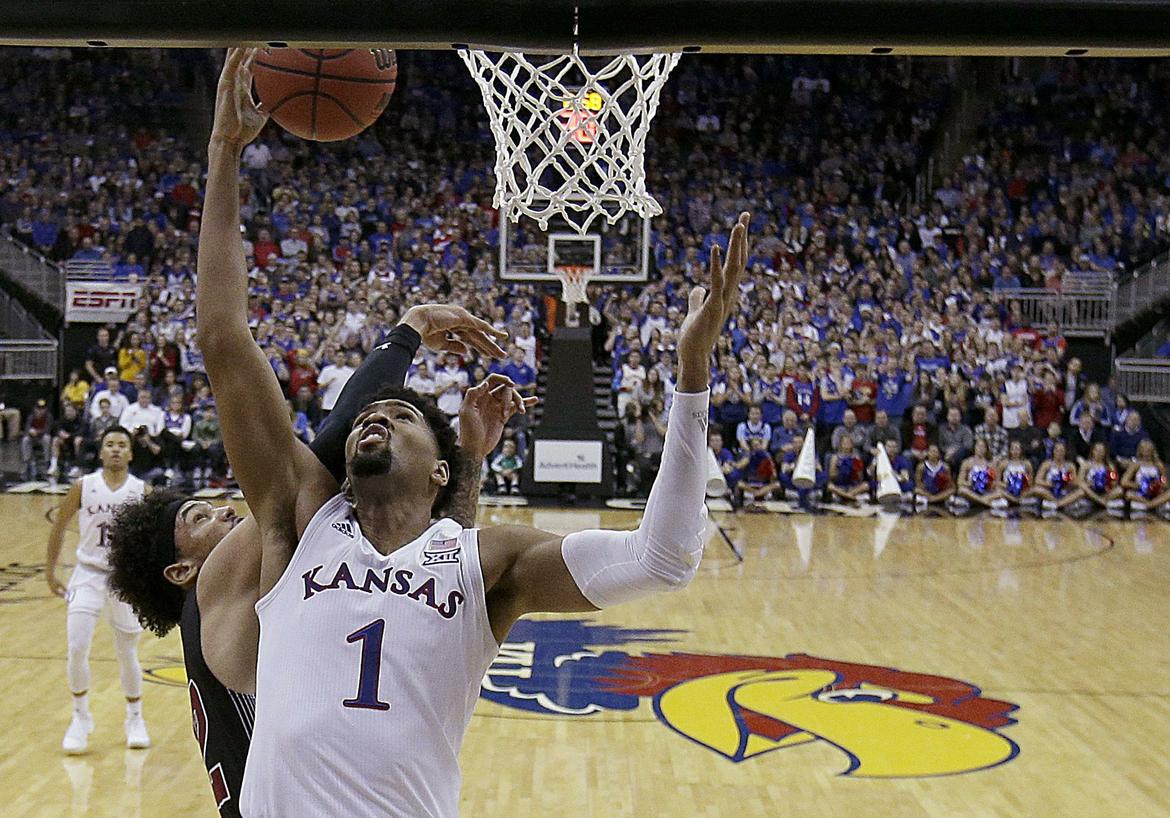 Kansas (8-0) retook the top spot, which it also held before the season began, following a loss by Gonzaga (9-1) to Tennessee (7-1) on Sunday.
Self Unhappy With Team Despite Ranking                 
Kansas already has a win over the Volunteers this year, and posted wins over Wofford and New Mexico State last week to retake the No. 1 ranking. Kansas is also now the No. 1 team in the USA Today Coaches Poll, earning 26 of the 32 first-place votes.
Despite the accolades, Jayhawks head coach Bill Self isn't all that pleased with how his team is playing so far. Kansas narrowly escaped New Mexico State, winning 63-60 over the Aggies (7-2).
"We're not very good right now," Self said after the win over New Mexico State. "You can list the things we don't do from a competitive and thinking standpoint, it's just unbelievable. [I don't know] how in the world we've won these games."
Kansas is followed by Duke. The Blue Devils (9-1) sit at No. 1 after wins over Hartford and Yale last week, and still only have a single blemish on their record: a loss to Gonzaga at the Maui Invitational.
Tennessee and Gonzaga follow in third and fourth respectively, with each team receiving one first-place vote. Also receiving a single first-place nod were No. 5 Michigan (10-1) and No. 6 Virginia (9-0).
Nevada (10-0), Auburn (8-1), Michigan State (8-2), and Florida State (8-1) rounded out the top 10 in the AP poll.
Buffalo, Furman Remain Undefeated
While the polling is largely dominated by college basketball royalty, there are a couple of early season surprises that promise to spice things up this season. Coming in at No. 14 are the Buffalo Bulls, who are off to an impressive 9-0 start. The Bulls will be favored to beat Southern Illinois this weekend, meaning they will likely still be undefeated heading into a marquee matchup with No. 25 Syracuse (7-2) next Tuesday.
Also making a surprise appearance is No. 23 Furman (10-0). The Paladins already have an impressive win over Villanova, and are up two spots after making their first ever appearance in the Top 25 poll last week.
According to Furman head coach Bob Richey, his team should enjoy the recognition they're getting, but can't let it get to their heads.
"The responsibility is we focus on the task at hand, we focus on improvement, we focus on getting better," Richey told the AP. "The second you get away from that are start falling in love with all the things that come with this exposure, then I think that's when you're going to quickly find yourself on your back."
While there are still some major differences between the human polls and the NCAA's NET rankings, the controversial algorithm is starting to look like a more reasonable system as more data comes in. Michigan is currently the No. 1 team in the country according to NET, followed by Virginia, Duke, Texas Tech, and Tennessee.
Meanwhile, bookmaker William Hill rates Duke as the 5/2 favorite to win the NCAA Championship this year, with Gonzaga (7/1) and Kansas (10/1) following relatively close behind.