Colby Covington pushed the champion to the limit on Saturday night, but it was Kamaru Usman who retained his welterweight championship in the main event of UFC 268 at Madison Square Garden.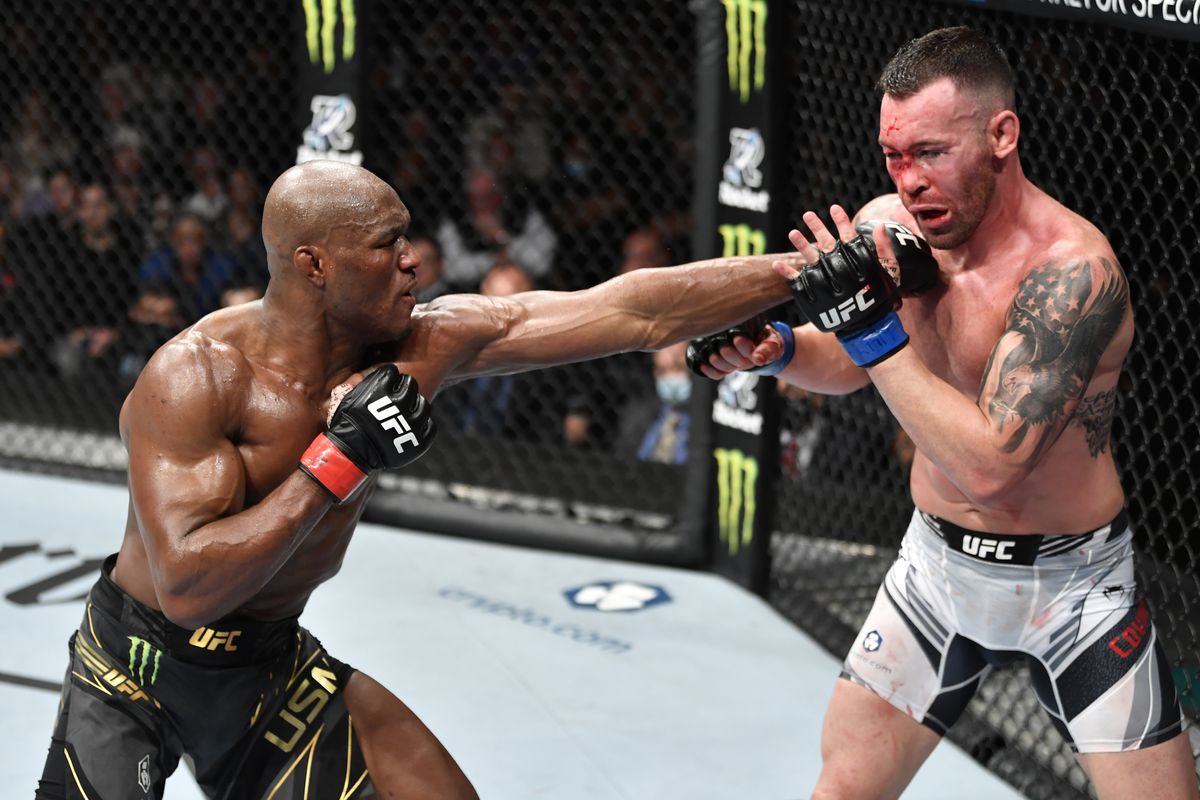 Usman won the fight by unanimous decision, with the judges scoring the bout 48-47, 48-47, 49-46.
Usman shows respect for Covington
Early on, Usman came close to knocking Covington out, particularly in the second round. But in the final two rounds, it was Covington landing the harder shots, hurting Usman and winning rounds to keep the outcome in doubt until the final bell.
Virtually all observers declared Usman the winner. MMADecisions.com listed 21 media scorecards; two had the fight as a draw, with just one seeing Covington as the 48-47 winner.
Afterward, Usman (20-1) praised Covington (16-3) for his effort.
"He's tough. He's super tough," Usman said after the fight. "When you share an Octagon with someone this tough, you can't help it. That respect is gonna come."
UFC president Dana White called Usman a "special" fighter after the win.
"He's damn good and I think he's the greatest welterweight of all time," White told reporters. "He's obviously the best pound-for-pound fighter in the world right now. He's one of the guys that we could all start arguing soon about GOAT status."
Covington agreed with that assessment, if only to bolster his own status.
"If that's the pound-for-pound No. 1 fighter in the world, I just had two epic fights with him and won rounds," Covington said after the fight. "Where does that put me in the pound-for-pound rankings?"
Afterward, Covington called out Jorge Masvidal, even suggesting his former teammate drop out of his scheduled fight against Leon Edwards at UFC 269 and fight him instead.
"If he doesn't come out and fight me, he lost all his street cred and he's a b****," Covington said.
Namajunas holds off Zhang by split decision
Rose Namajunas didn't get another quick knockout against Zhang Weili on Saturday, but she did enough to hold on to her strawweight title, beating the former champion by split decision in the UFC 268 co-main event.
Two judges scored the fight for Namajunas, 49-46 and 48-47, while the other gave Zhang the 48-47 nod. Media members also scored the fight both ways, though the majority saw Namajunas as the winner of a close fight.
Namajunas (11-4) knocked out Zhang (21-3) in just 78 seconds in their first meeting earlier this year.
Afterward, Namajunas expressed interest in a rematch against Carla Esparza (18-6). In their first meeting, Esparza won via third-round submission.
"She was on my mind before going into this one," Namajunas told reporters, speaking of Esparza. "That seems sort of like the logical step, but I've got to see what the UFC is thinking I guess."
White said the rematch is far from a sure thing, especially after Esparza choose to turn down other fights in order to wait for a title shot.
"We have an option," White told reporters. "You don't sit around and wait for fights – it's a really bad idea."