Boxing's lower weight classes rarely attract the attention they deserve, but that might change this weekend, as the undefeated Kal Yafai will take on Roman "Chocolatito" Gonzalez in a clash between current and former super flyweight titlists.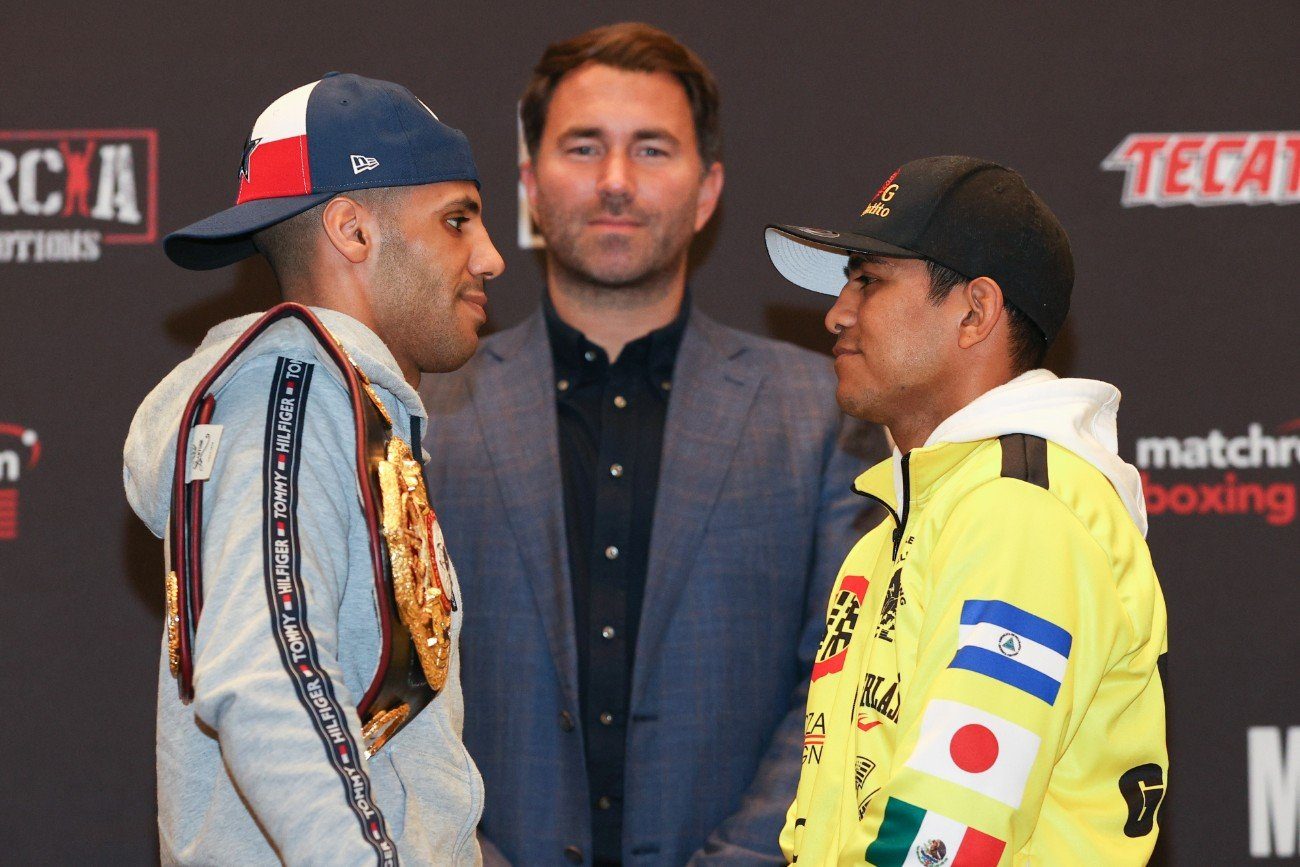 Yafai (26-0, 15 KOs) holds the WBA super flyweight title, while Gonzalez was the WBC champion from 2014 to 2017.
Gonzalez Fighting His Way Back to the Top
Gonzalez (48-2, 40 KOs) was undefeated until his career hit a snag in the form of two consecutive losses to Wisaksil Wangek. Those defeats knocked Gonzalez from his perch as arguably the top pound-for-pound fighter in the world.
The 32-year-old is now battling back from a place of relative obscurity. While he has won titles in four different weight classes, he's no longer a household name for casual boxing fans. A win over Yafai could quickly change that again.
"I've fought everybody in the division except for Yafai," Gonzalez told BoxingScene.com via a translator. "I think it will be a hell of a fight, an amazing fight, and after that, it will be even greater to go for the unification."
Undefeated Yafai Seeks Recognition from Boxing World
Yafai holds title unification hopes of his own. For much of his career, the British fighter looked up to Gonzalez as a role model in boxing's lowest weight divisions. But now, the 30-year-old Yafai simply wants to win, as both he and Gonzalez are both likely on the downsides of their careers. Smaller boxers often retire in their early thirties as natural weight gain makes it harder to be effective at such low weights.
"I haven't had this feeling for a long time since my first defense, and when I challenged for a world title," Yafai told Matchroom Boxing. "Hopefully, this will give me the recognition I deserve, because, for all my ability, I don't think I get the respect that I deserve and the recognition of being Britain's first world champion at super flyweight, defending my title five times. I'll get the recognition I deserve beating Chocolatito."
Bookmakers see the fight as a virtual tossup. Yafai is installed as the -120 favorite at FanDuel Sportsbook, but Gonzalez is listed at -116, showing there is little to choose between in this clash of styles.
Gonzalez is the more active fighter of the two, often choosing to stand and exchange with his opponents. That's hurt him as the years have gone on: not only has his speed diminished, but he's also taken harder shots from larger opponents as he's moved up slightly in weight to the 115-pound division.
Yafai holds a significant size edge over Gonzalez as well. However, Yafai is more inclined to box his way to victory, so it remains to be seen if he'll play into Gonzalez's gameplan and use his physical advantages to go for a knockout.
Yafai hasn't confirmed what his plan will be, but he's telling fans to expect excitement.
"This is a fight that people will really enjoy, and they can't afford to blink in," Yafai said. "If he doesn't win this fight, he's basically done. So he has to win this fight for him."