John Calipari has become synonymous with the Kentucky Wildcats basketball program. Now, it appears that he'll be able to stay with the team for as long as he likes.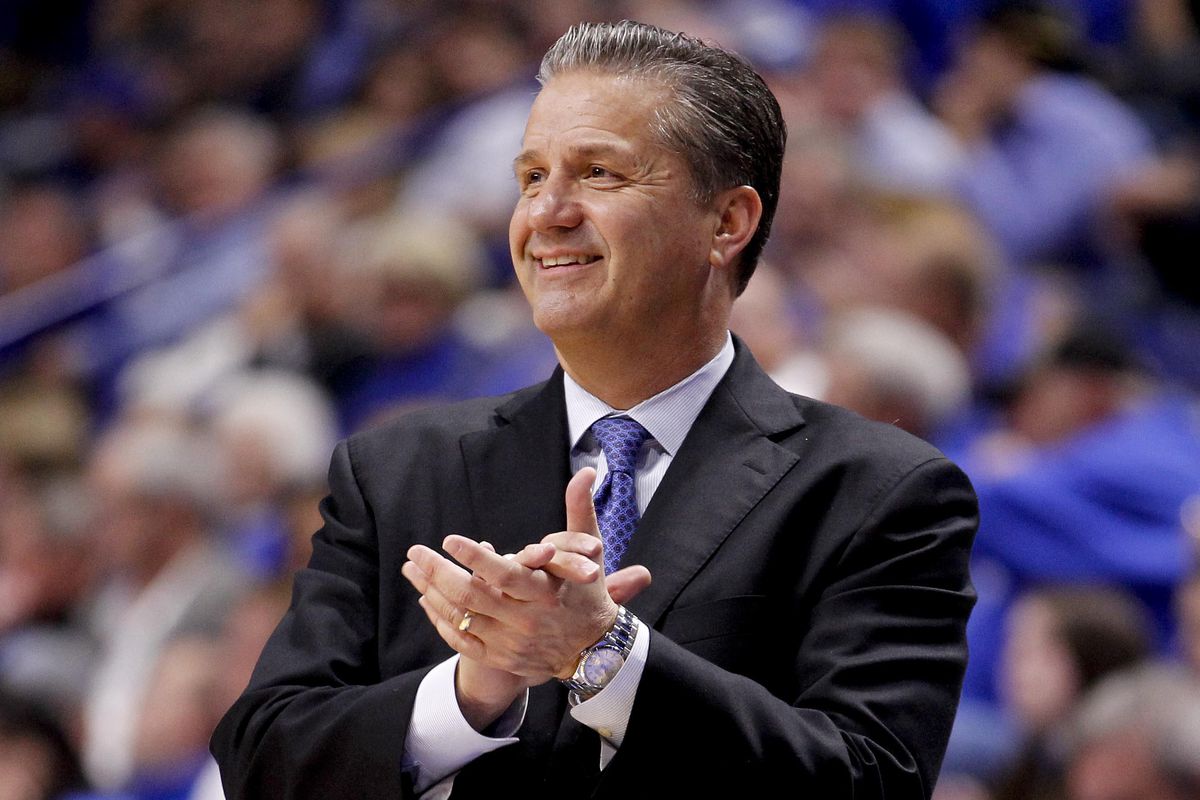 Calipari confirmed Monday that he had agreed to a lifetime contract extension with Kentucky that will allow him to stay on as head coach for as long as he wishes to stay in the job, after which he will be able to serve as a paid ambassador for the program.
Calipari Denies UCLA Offer Led to Contract
According to a report by The Athletic, which first reported the lifetime offer, the deal came in response to UCLA attempting to woo the coach away from Kentucky. According to a USA Today report, UCLA had offered a contract worth nearly $50 million over six years to come to their school, a deal that the Kentucky coach turned down.
However, while speaking on his radio show, Calipari said that the UCLA offer and his agreement to stay on with Kentucky were unrelated.
"It has nothing to do with the other stuff," Calipari said on his program. "They presented it to me, and I appreciate it."
Calipari has been extremely successful in his time at Kentucky, where he has coached since 2009. He boasts a 305-71 career record with the Wildcats, including four Final Four appearances and a national championship in 2012.
Kentucky hasn't been quite as successful under Calipari in the last few years, though it is hard to call his performance at the head of the program a disappointment. This year, he led the team to a 30-7 record, earning the Wildcats a No. 2 seed in the NCAA Tournament. The team then reached the Elite Eight before being beaten by Auburn 77-71 on Sunday to be eliminated from the tournament.
Vacated Wins Mar Impressive Resume
Calipari's overall resume would look even better if it weren't for a string of vacated accomplishments. In the 2007-2008 season, his Memphis team reached the NCAA Tournament final before losing to Kansas, but that season was invalidated by the NCAA after it was found that Derrick Rose's SAT scores had been falsified.
Similarly, Calipari took UMass to the final four in 1996. But that season was also vacated when it turned out that Marcus Camby had taken money from two agents.
Previous to the "lifetime" deal, Calipari had signed a contract in 2017 that lasted through 2024, paying him about $8 million annually before bonuses. According to data compiled by USA Today, the $25 million buyout clause on his contract was the largest of any NCAA Division I basketball coach. USA Today's database also lists Calipari as the highest-paid basketball coach in the country this season, saying he earned a total of $9.2 million for the year.
As for UCLA, The Athletic reported that once Calipari turned them down, the school started to look for another coach to take over the Bruins in the wake of Steve Alford's firing earlier this season. Chief among those candidates may be Virginia coach Tony Bennett, though The Athletic report says that he will not discuss a potential new job until his team is done with its season, as the Cavaliers are currently in the Final Four.