Jimmie Johnson won't be in the NASCAR Playoffs for the second straight year after finishing 17th on Saturday at the Coke Zero Sugar 400. Johnson was involved in a crash at Daytona International Speedway near the end of the regular-season finale, ending any hope he had of making the postseason.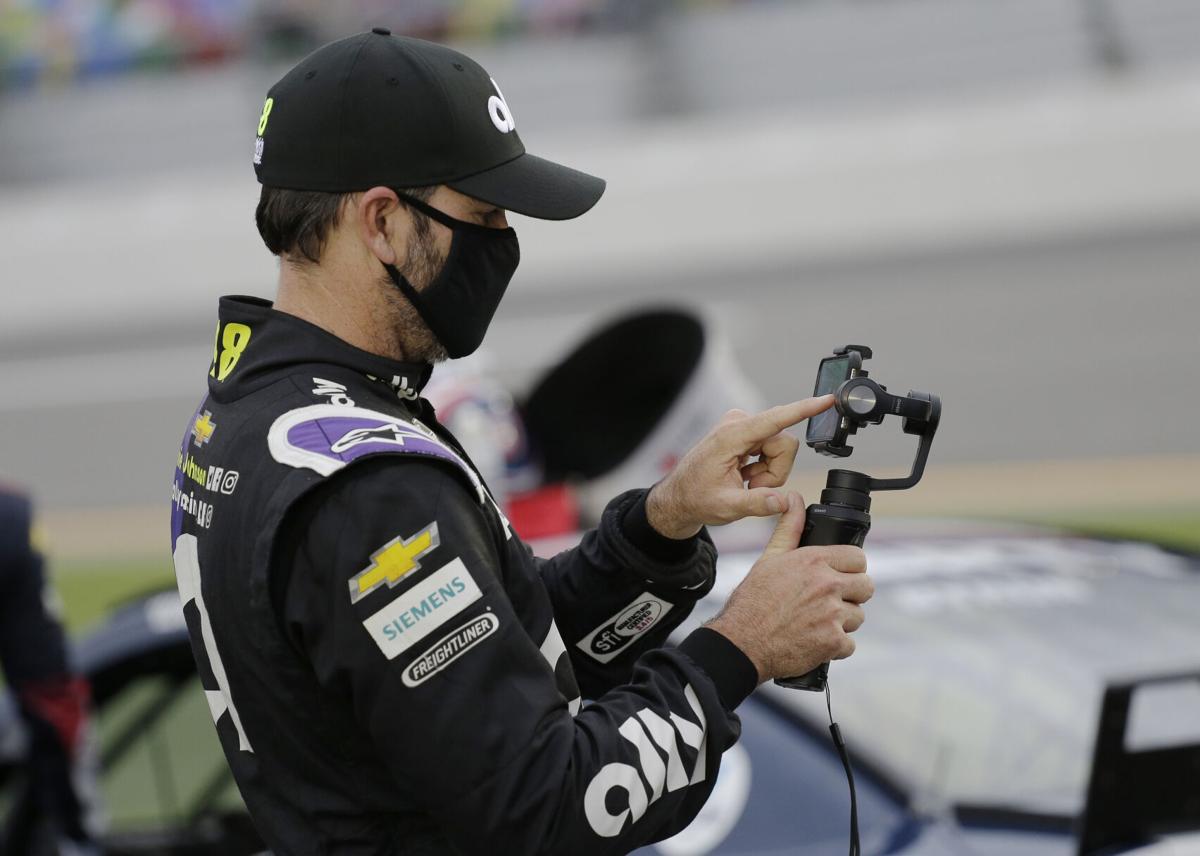 Johnson finished in 17th, one spot out of the NASCAR Playoffs. It's the second consecutive year he's missed the NASCAR Playoffs.
He's won the Cup Championship seven times, and had been in the postseason 15 consecutive years. Johnson is retiring from full-time racing after this year. He told reporters it would have been nice to end his career with another run at a championship.
"It's not like this is a shock or a surprise," Johnson said. "My emotions are what I expected. I'm definitely disappointed. After a couple of beers and a flight home, I'll get a good night's rest and try to shake it off and just focus on the next race."
Johnson Just Misses NASCAR Playoffs
The 44-year-old entered Saturday's race just four points behind Hendrick Motorsports teammate William Byron. With two laps remaining, Johnson was near the front of the pack when Joey Logano made contact with Denny Hamlin, who then bumped into Bubba Wallace, triggering the crash that sent several cars spinning.
Johnson tried to avoid the melee, but couldn't, getting run into the wall by Matt Kenseth.
"As we came by the start/finish line, I could see some rooftops moving around and I knew something was going on," Johnson said. "I saw (Wallace's) car in the outside wall. He gathered it up and we all kind of got rolling again down into Turn 1. I could not see really what started things on the lower lanes, but I got the right side into the wall a little bit and then somebody clobbered me from the bottom."
Johnson Endures Bad Breaks
The crash was just one of several crazy incidents that happened to the veteran driver this season. The first mishap came in May after he finished second in the Coca-Cola 600 at Charlotte Motor Speedway. Johnson's car was disqualified after failing to meet postrace alignment issues. Johnson was 11th in the NASCAR Playoff standings before the disqualification, which then dropped him to 15th.
Nearly two months later, Johnson climbed up to 12th in the standings. Then, however, he had to sit out the Brickyard 400 at Indianapolis Motor Speedway because of a positive COVID-19 test.
"That's the disappointing part," Johnson said Saturday. "To look back at ones that got away, ones that I never got a shot at like the Brickyard, and to miss it only by six points."