The Portland Trail Blazers took their first major step in rebuilding the team around Damian Lillard by acquiring forward Jerami Grant in a trade with the Detroit Pistons for a first-round draft pick in 2025, a second-round pick in 2022 — which is the #36 overall — and a second-round picks in 2025 and 2026.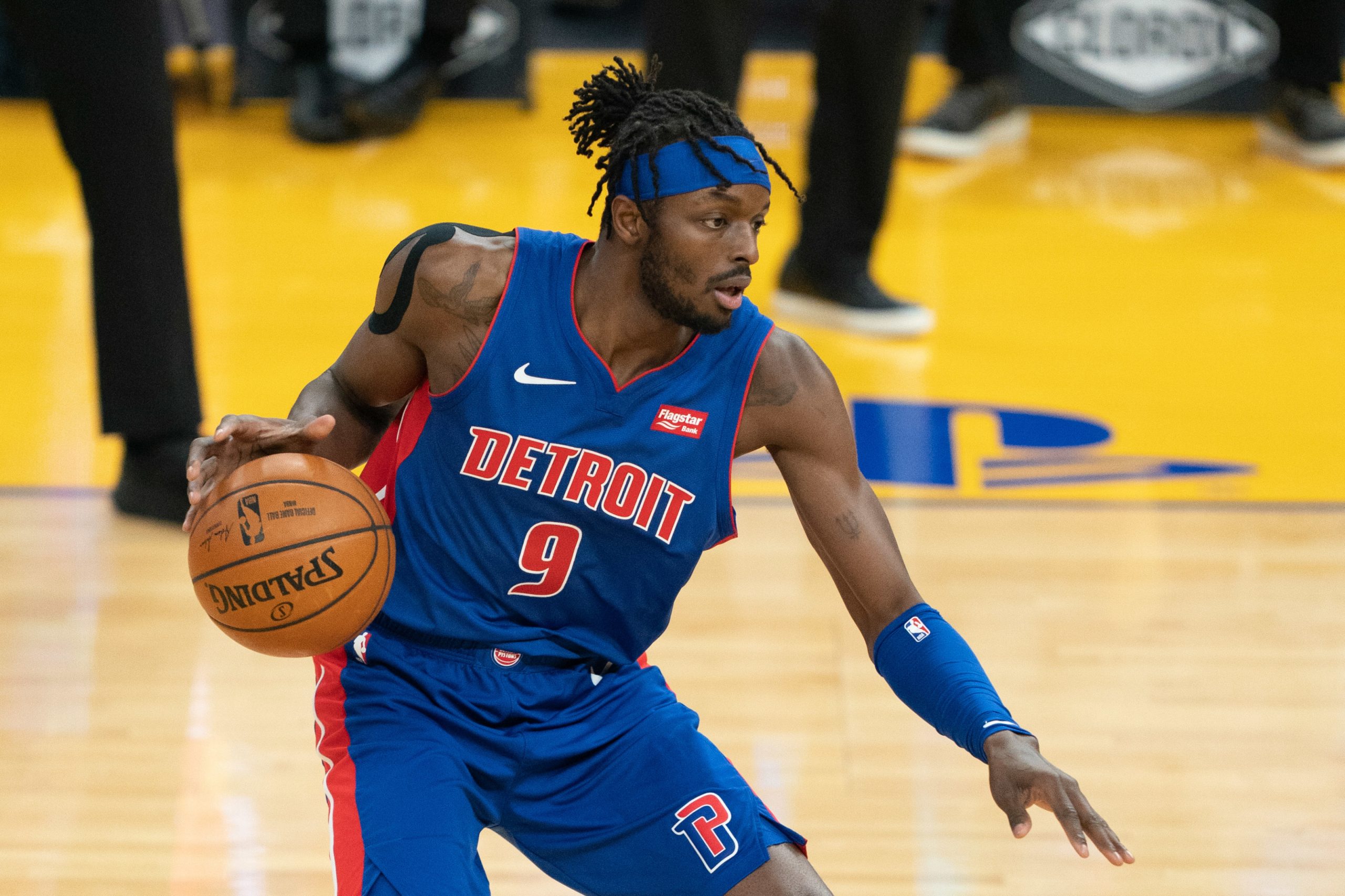 The 2025 first-rounder comes from the Milwaukee Bucks, but it's protected if they happen to hit the lottery with the first four picks.
The Pistons and Trail Blazers will swap second-round picks on Thursday night at the 2022 NBA Draft in Brooklyn The Pistons initially had #46, but that goes to the Trail Blazers, while the Pistons get their #36 pick.
Lillard mentioned a few players that he'd like the Trail Blazers to add to the roster, including Deandre Ayton, John Collins, and OG Anunoby. The Trail Blazers dropped their pursuit of Ayton last week and it looked like they were closing in on a deal to snag Anunoby.
The Sacramento Kings were mentioned in trade rumors with the Detroit Pistons. The Kings were shopping the #4 pick in the 2022 NBA Draft and eyeing Grant as well. Now that the Trail Blazers landed Grant, the New York Knicks are the favorite to make a trade with the Kings for their coveted #4 pick because they'd like to trade up in the draft to select Jaden Ivey from Purdue.
Grant: The Big D > Rip City
Grant — a 6-foot-8 forward out of Syracuse — averaged 19.2 points, 4.1 rebounds, and 2.4 assists in 47 games with the Pistons last season. Two seasons ago, during his first year in Detroit, Grant averaged a career-best 22.3 points and 4.6 rebounds per game.
The Trail Blazers will become Grant's fifth team. He was a second-round pick for the Philadelphia 76ers back in 2014, but struggled during his first three seasons in the NBA. Grant also spent three seasons with the Oklahoma City Thunder before finally becoming a starter in 2018-19, averaging double digits for the first time in his career with 13.6 ppg. He spent one season with the Denver Nuggets before signing a three-year deal worth $60 million with the Pistons in 2020.
Grant, who turned 28 in March, has one more year left on his contract and is due almost $21 million. He'll be eligible to sign a $121 million contract extension with the Trail Blazers starting in December.
The deal allows the Pistons to clear $43 million in cap space, letting them add free agents around last year's #1 draft pick, Cade Cunningham. They need a center and, now that the Trail Blazers are no longer interested in Ayton, there's a good chance that he'll sign a max contract with the Pistons if the Suns decide not to match their offer.
With the NBA Draft coming up, check out more NBA trade rumors.