Jarred Kelenic has spent much of the last three years as one of the most hyped prospects in Major League Baseball. On Thursday night, he'll make his long-awaited debut for the Seattle Mariners as they take on the Cleveland Indians.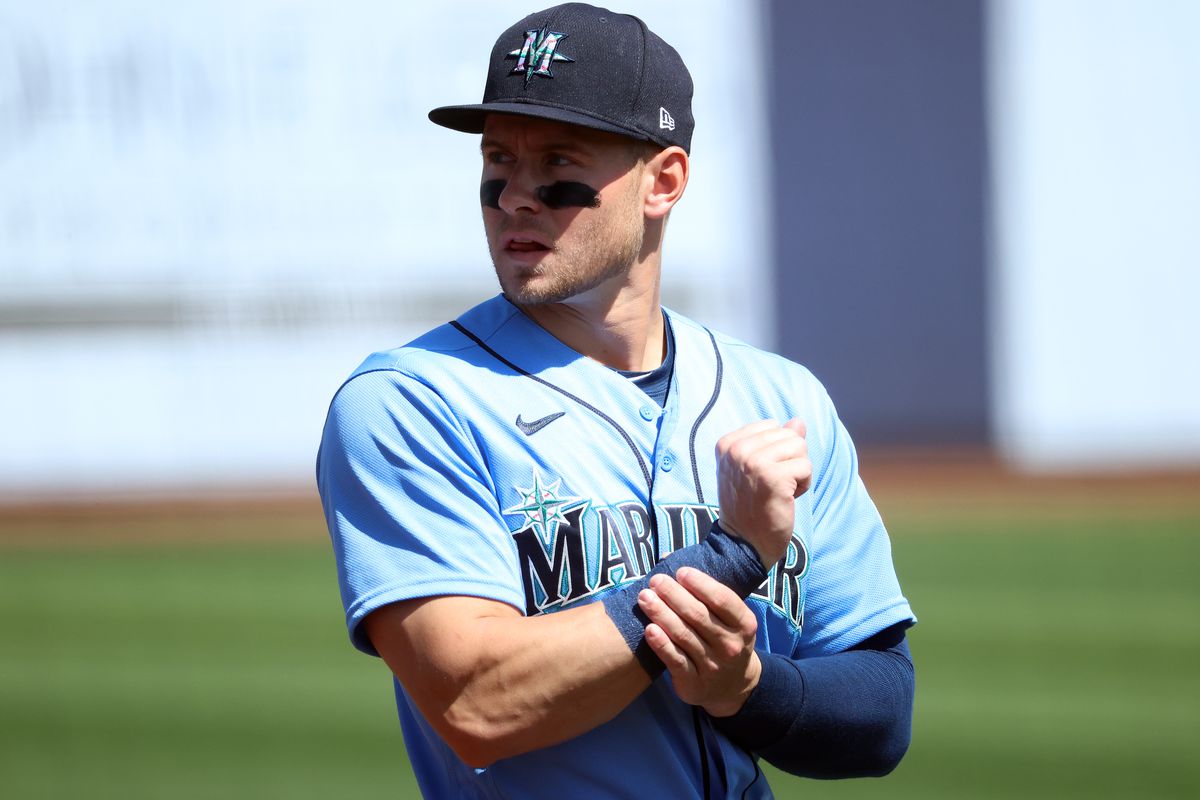 Kelenic ranks as the No. 4 prospect in baseball, according to Baseball America.
Kelenic among Rookie of the Year favorites
BetMGM listed Kelenic as its second choice to win the AL Rookie of the Year Award at the start of the season. Kelenic fetched +650 odds as of April 12, behind only Tampa Bay's Randy Arozarena (+350).
Few sportsbooks are currently offering odds on that market, but Kelenic figures to remain a favorite. The 21-year-old centerfielder was hitting .370 with two homers and a 1.043 OPS for Triple-A Tacoma this year before moving up to Seattle. While the Mariners delayed bringing him up to limit his service time, Kelenic's performance shows he's likely ready for major league pitching.
Jarred Kelenic unloads. pic.twitter.com/Kmy78dVqtW

— Daniel Kramer (@DKramer_) February 25, 2021
Scouts agree with the numbers. He possesses a professional, compact swing that should translate well to the majors. His time in centerfield should make him a strong outfielder as well, with the Mariners likely to deploy him primarily in left field as Kyle Lewis has made a home in center.
The New York Mets drafted Kelenic with the No. 6 pick in the 2018 MLB Draft. Then, New York traded him to the Mariners in exchange for Robinson Cano and Edwin Diaz in late 2018. A lefty with both contact and power ability, Kelenic has drawn comparisons to Chase Utley. That evaluation shows the high regard scouts have for the Waukesha, Wisconsin native.
Gilbert starting Thursday for Mariners
Mariners general manager Jerry Dipoto hinted last week that Kelenic might come up to the majors and that the team thought he's ready to do so.
"In some part because we feel he's making progress, some part it's time to take a look at him and that's coming sooner than later," Dipoto told ESPN 710 Seattle. "Also some part in that it might add a spark to our offense if we give him that opportunity."
The Mariners are also calling up top pitching prospect Logan Gilbert to start Thursday's game. Gilbert also comes in as a highly-ranked prospect, if not with the immense hype of Kelenic. The Mariners took Gilbert with the 14th pick of the 2018 draft after he pitched at Stetson. Seattle sees Gilbert as a mid-rotation starter who can eat innings with quality stuff, even if he's not an overwhelming force on the mound.
The Mariners enter Thursday night's game at 18-19, 4.5 games behind the Oakland A's in the American League West. FanDuel Sportsbook rates the Mariners as a +2500 pick to win the division, far behind the A's (+120) and Houston Astros (+125). Seattle started the year as a +3000 choice to win the AL West, as this figured to be a rebuilding year for the franchise.