The Houston Astros came into the 2020 season as everybody's favorite team to hate following their cheating scandal. Whether or not that impacted them, the defending American League champions stumbled to a 29-31 record before advancing to the ALCS and falling one game short of returning to the World Series. Now, Houston heads into 2021 as the favorite to once again win the AL West.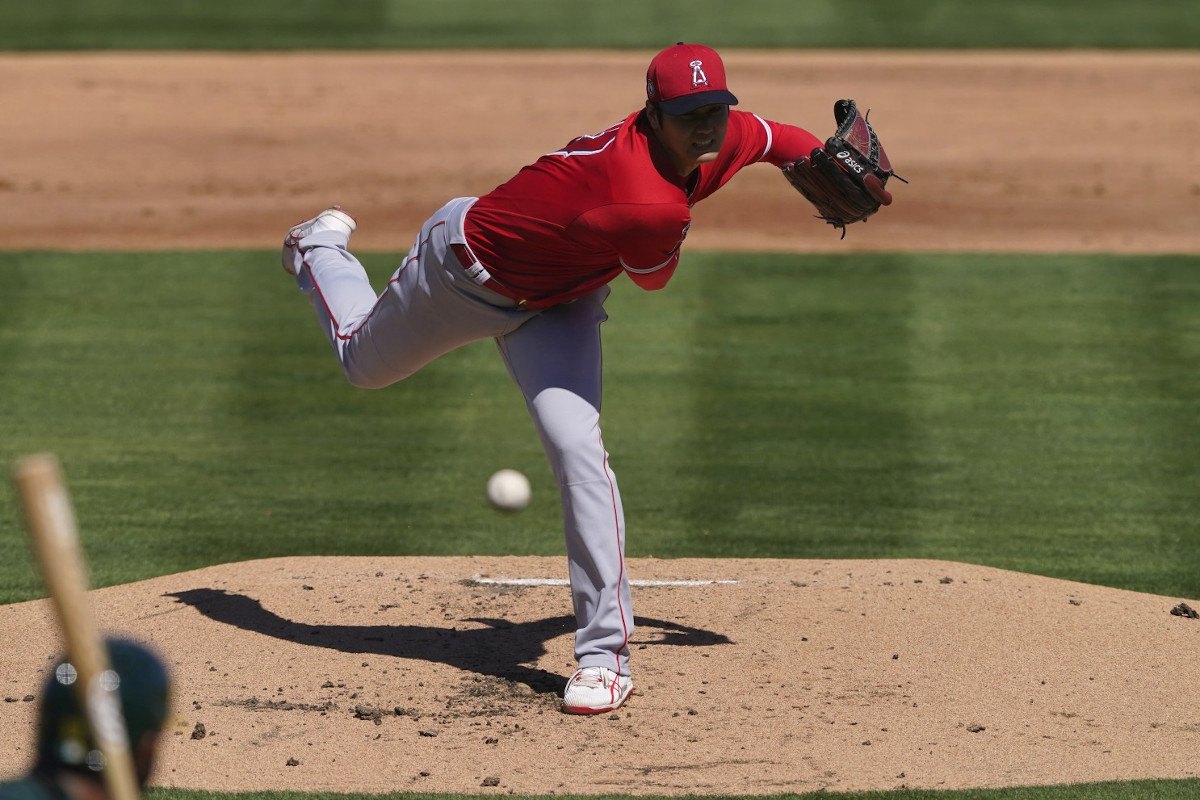 Most sportsbooks list the Astros as the team to beat in the division, though both the Athletics and the Angels expect to be in the mix as well. Here's a breakdown of each team's chances in the AL West.
Houston Astros (+120 to win the AL West)
The Astros have established themselves as one of the more successful teams of the past five years. However, most fans see them more as cheaters to be shunned than winners to be admired after Houston used a trashcan-banging scheme throughout their 2017 World Series-winning campaign. Now, the team is attempting to move past that label and reestablish itself as a (legitimately) elite squad.
---
AL West Odds (via FanDuel Sportsbook)
Houston Astros: +120
Oakland Athletics: +155
Los Angeles Angels: +340
Seattle Mariners: +3000
Texas Rangers: +6500
---
To do that, the Astros will need to see some of their signature players rebound from 2020. Jose Altuve can't hit .219 again unless he wants to be dogged by accusations that his success was directly linked to the team's cheating. Zack Greinke and Lance McCullers Jr. anchor what should be a strong rotation, though the loss of Framber Valdez hurts. As long as the team remains relatively healthy, Houston should have enough firepower to hold off the competition and win the AL West.
Oakland Athletics (+155)
The A's went 36-24 last season to easily win the AL West, far ahead of the Astros and the rest of the division. Amazingly, Oakland accomplished this despite a shockingly poor year from many of its top offensive weapons, including Khris Davis, Matt Chapman, and Matt Olson. That presents an opportunity for upside this year.
Had ourselves a day. pic.twitter.com/IJJSUOsiH4

— Oakland A's (@Athletics) March 29, 2021
On the other hand, Oakland lost Marcus Semien, Liam Hendriks, and Tommy La Stella during the offseason, with Trevor Rosenthal representing the only major addition. That's a drop in overall talent level that could make it hard to compete with the Astros unless the bats wake up, or someone like Jesus Luzardo steps up in a big way to anchor the rotation.
Los Angeles Angels (+340)
The Angels are still searching for their first playoff win in the Mike Trout era, a shocking fact for a team that has potentially one of the greatest players of all time on its roster. Unfortunately, Los Angeles simply hasn't had the talent around Trout to make a World Series run. It seems like the team is about one bat and one arm short of true contention.
5 strikeouts AND 2 hits?

That's just Sho biz baby.

— Los Angeles Angels (@Angels) March 21, 2021
But there's one player who might fill both of those holes: Shohei Ohtani. The two-way star hasn't been able to recapture the magic he flashed in 2018 after injuries sidelined him (especially from pitching). But he has shown both electric stuff on the mound and tremendous power at the plate in spring training this year. If Ohtani can keep that up in the regular season, he alone could swing the AL West race in Los Angeles' favor.
AL West also-rans: Seattle Mariners (+3000), Texas Rangers (+6500)
The Mariners probably can't contend for the divisional title this year, but they will at least be interesting to watch. Seattle plans to try and use a six-man rotation for the entire season, for one. Meanwhile, Mariners fans can look forward to the debut of 21-year-old Jarred Kelenic, who could patrol center field for Seattle for years to come – when he actually gets to play, that is.
Meanwhile, the Texas Rangers are far from contention, lacking both established talent or potential young stars who could spark a surprising rally in 2021. Joey Gallo provides some fun pop at the plate, but there's not much else to get excited about here, and Texas might even look to move Gallo at the trade deadline if the franchise decides to move into a true rebuilding mode.