Shohei Ohtani from the Los Angeles Angels went 4-for-4 and hit for the cycle in a 5-3 victory over the Tampa Bay Rays at the Trop in St. Petersburg, Florida. Ohtani became the first baseball player from Japan to hit the cycle.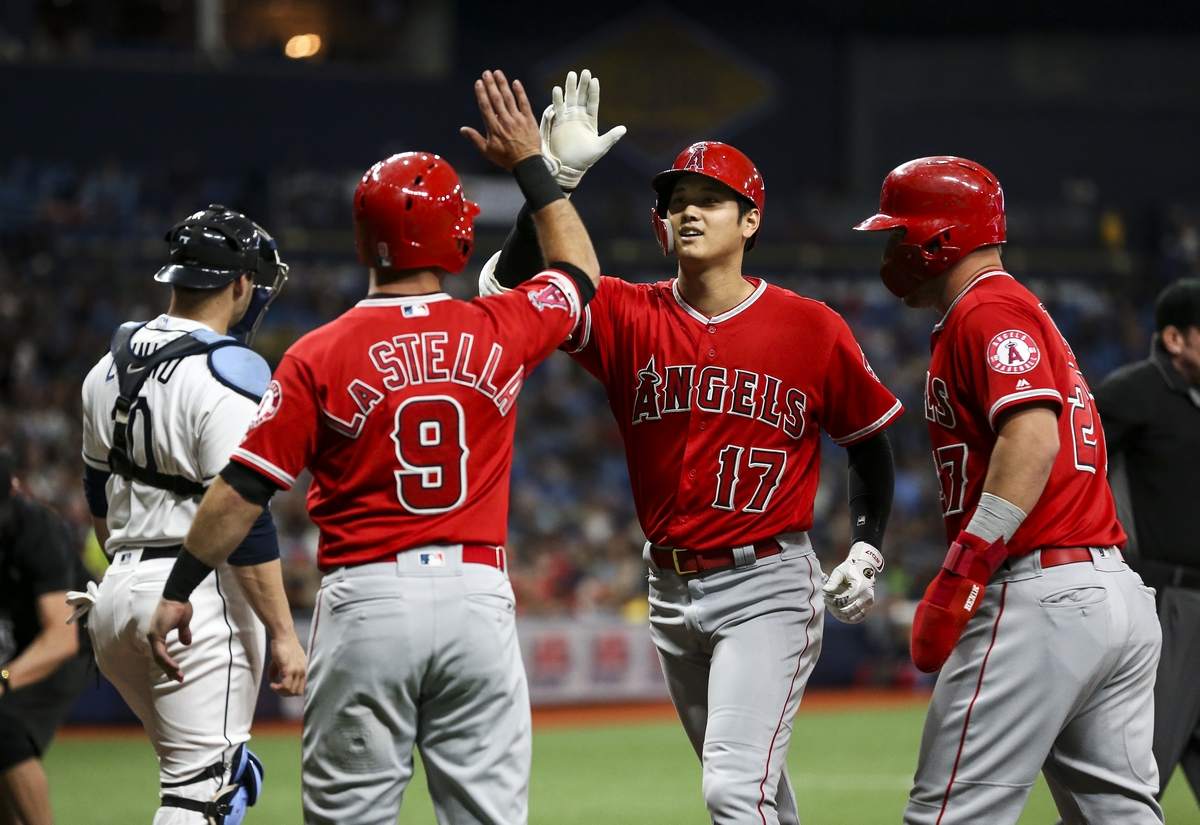 Ohtani became only the 326nd player in MLB history to hit for the cycle. Last season, Christian Yelich from the Milwaukee Brewers did it twice. Ohtani is the second player to hit the cycle this season after Jorge Polanco achieved the rare feat earlier this year.
Ohtani is the 8th player in Angels franchise history to rake for the cycle. Mike Trout last pulled off the feat in 2013.
As a rookie phenom, Ohtani made waves last season as a legitimate two-way player. He dazzled as a pitcher and designated hitter. He hit .285 with 22 homers with 61 RBI in 104 games last season. Ohtani won the American League rookie of the year beating out Gleyber Torres and Miguel Andujar from the NY Yankees.
Ohtani also became the first MLB player since Babe Ruth (who did it 99 years earlier in 1919) to hit 20 home runs and start in at least 10 games as a pitcher.
Ohtani's 2018 season ended early after an injury that required Tommy John surgery. Although he has yet to return to pitching form in 2019, Ohtani's swing was not affected by the surgery.
After rehabbing all winter and spring, Ohtani returned to the lineup as a DH in early May. In 31 games this season, Ohtani hit .281 with 8 home runs and 26 RBI.
Seiko Cycle
Ohtani kicked things off in the first inning with a home run. He connected on a 414-foot three-run blast, his 8th of the season, that put the Angels up 3-0.
In the third inning, Ohtani smacked a double off the left-center field wall.
In the fifth inning, Ohtani laced a hit down the right field line for a triple and his first three-bagger of the season.
"Once he got that triple, I said he was going to get maybe two more at-bats so he should be able to get it," said teammate Mike Trout.
"I wasn't necessarily trying to hit a single," said Ohtani. "I was just trying to get on base whether it was a base on balls or any other way."
In the seventh inning, Ohtani went into grinder mode and gutted out a single in an arduous 8-pitch at-bat against Hunter Wood. The flare fell into center and he notched his first-career cycle.
Cycle raker, history maker. pic.twitter.com/43Wjni6gzq

— Los Angeles Angels (@Angels) June 14, 2019