James Holzhauer continued his incredible run on television quiz show Jeopardy! on Tuesday, winning $110,914 in capturing his fourth victory on the show.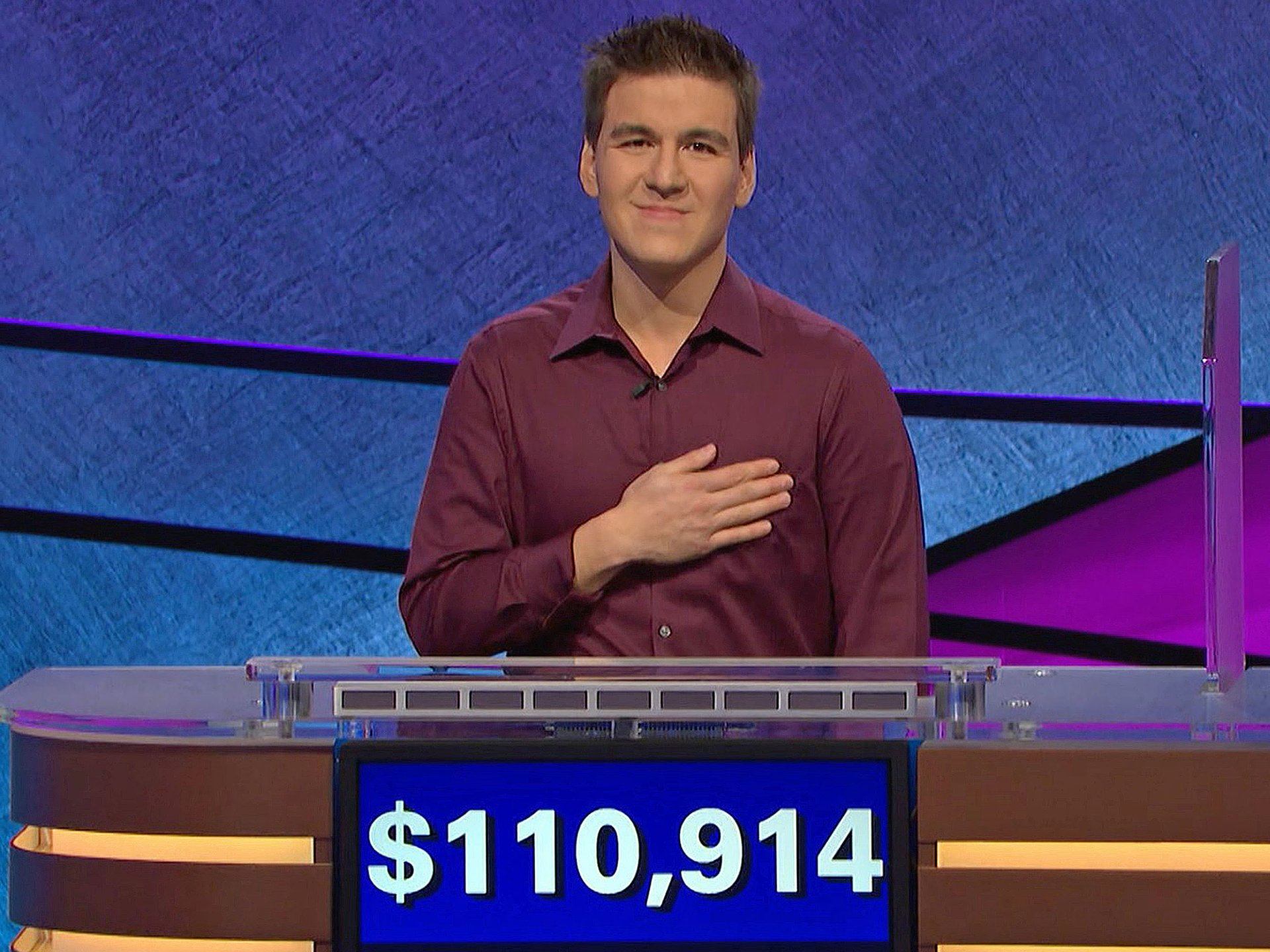 That performance gave Holzhauer the single-day Jeopardy record for winnings, surpassing the $77,000 that Roger Craig won on Sept. 14, 2010.
Moving Up All-Time Jeopardy Leaderboards                                  
The win also brought Holzhauer's total winnings up to $244,365, the most ever for any four-day champion.
The game that aired on Tuesday also included some other records for Holzhauer to add to his resume. He came into Final Jeopardy with $72,600, breaking Ken Jennings' record of $51,400. He also made the largest Daily Double bet ever on the show, risking and winning $25,000 on a Double Jeopardy question in the category of International Architecture and Design.
According to TheJeopardyFan.com, Holzhauer's stats suggest that he'll be sticking around on the show for a long time.
In four games so far, Holzhauer has correctly answered 129 of 133 questions. He has yet to miss on a Daily Double or Final Jeopardy clue, and has gotten in first on the buzzer nearly half the time. The site's model predicts that his average winning streak should be around 30.5 games.
James Holzhauer Jeopardy! Statistics to date

(as of 4/10/19)

129 correct, 4 incorrect
8/9 on rebound attempts
49.34% in first on buzzer (112/227)
8/8 on Daily Doubles (Net Earned: $85,941)
4/4 in Final Jeopardy
Average Coryat: $27,600

source: TheJeopardyFan.com
If Holzhauer can get near that number, he would surpass Julia Collins for the second-longest streak in Jeopardy history. Collins won a total of 20 games in 2014.
That's still far behind the all-time record, which is held by Ken Jennings, who famously won 74 consecutive times on the show. Jennings also holds the record for winnings in regular play, having collected more than $2.5 million during his run.
Top Jeopardy! Winners of All-Time

Ken Jennings, $2,520,700
David Madden, $430,400
Julia Collins, $428,100
Matt Jackson, $411,612
Austin Rogers, $411,000
Arthur Chu, $297,200
Seth Wilson, $265,002
James Holzhauer, $244,365
However, Holzhauer is already climbing the charts in the hurry. At $244,365, he stands in eighth place all time on the winnings list, and could quickly move up to second place, as David Madden's $430,400 is second behind Jennings' astronomical total.
Holzhauer: Betting, Children's Books Help Fuel Jeopardy Success
As a professional sports bettor, the prospect of winning big might not faze Holzhauer. According to ESPN, sources at Las Vegas sportsbooks say that he is known as a respected bettor in the industry. Holzhauer himself talked about his sports betting past in an email to ESPN, saying that while he once focused on futures betting, he has since gravitated to in-game betting, feeling he has an edge over the oddsmakers when it comes to making quick decisions.
"I think my work is similar to an investment bank, except that I'm the analyst, trader, fund manager and day trader all into one," he told ESPN. "I'm proud that I've found success in many different fields of sports betting, but the most important thing about my work is the freedom it gives me to travel and spend time with my family, which I would never have [at] a nine-to-five."
As for his Jeopardy success, much of Holzhauer's success undoubtedly comes from training, previous trivia experience, and his gambling background, which he told The Washington Post makes him comfortable pursuing edges even when there's significant risk. But he also says he has one surprising weapon: reading children's books.
"They are chock-full of infographics, pictures, and all kinds of stuff to keep the reader engaged," Holzhauer told the Post. "I couldn't make it through a chapter of an actual Dickens novel without falling asleep."