New York Mets ace, Jacob deGrom and Houston Astros superstar, Justin Verlander won their leagues' respective Cy Young Awards on Thursday, with each of the pitchers earning the honor for the second time.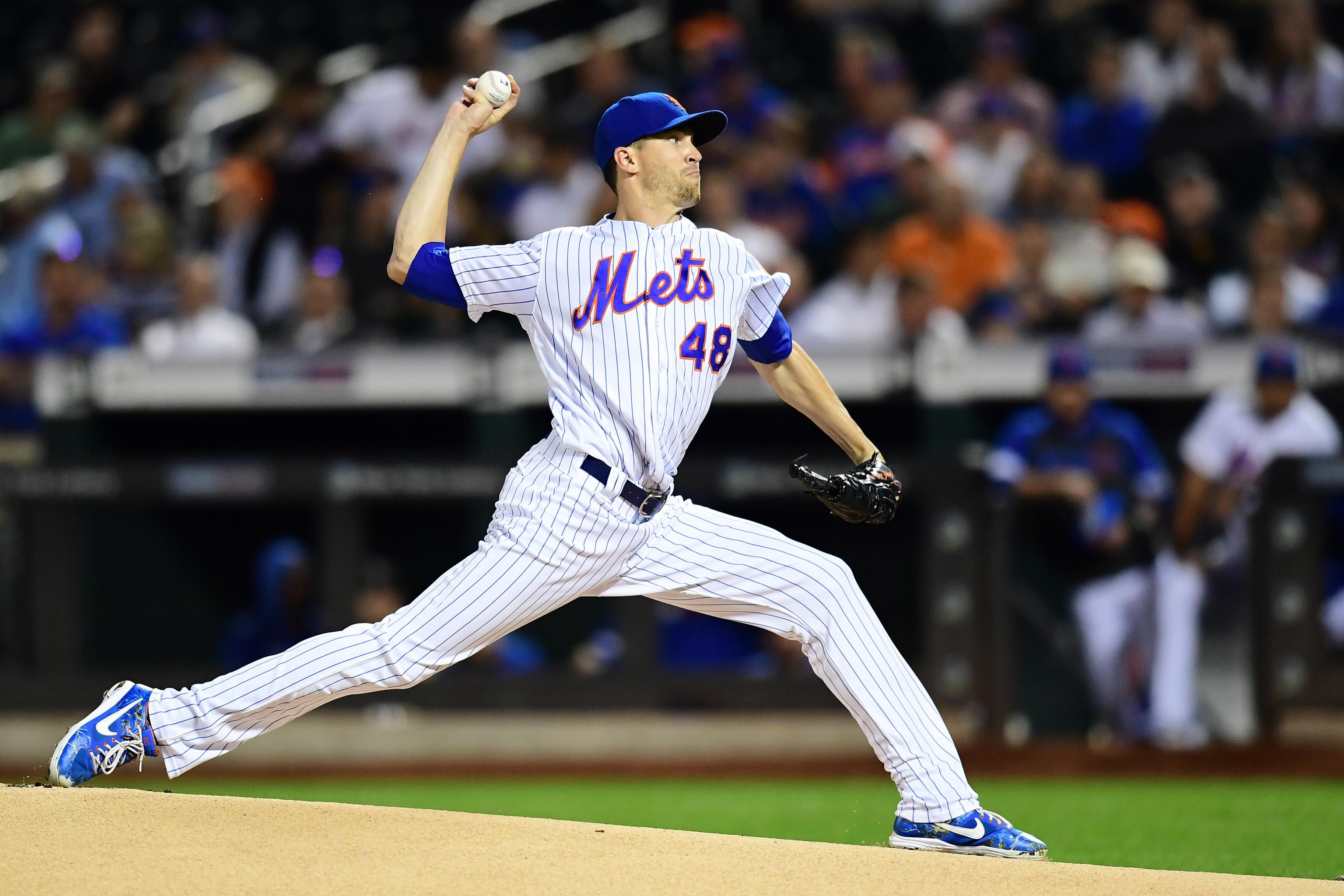 For deGrom, the vote gave him back-to-back Cy Young Award wins, while Verlander won his award in 2011 as a member of the Detroit Tigers.
Lack of Offense Can't Keep deGrom Down
deGrom won the National League award in a runaway, earning 29 of the 30 first-place votes. Hyun-Jin Ryu of the Los Angeles Dodgers picked up the other first-place vote, and finished second in the voting overall. Max Scherzer, Jack Flaherty, and Stephen Strasburg rounded out the top five in voting.
The 31-year-old Mets starter finished the year with an 11-8 record and a 2.43 ERA, with 255 strikeouts in 204 innings. It was the second year in a row in which deGrom was honored as the National League's best pitcher, despite not posting a particularly impressive number of wins – a symptom of the tepid run support provided by the New York offense.
"It was a dream to play this game, and a dream to win one Cy Young," deGrom told reporters. "To win back-to-back was a goal. It's hard to explain. You set these goals, but it almost doesn't feel real yet."
While deGrom started the season relatively slowly by his standards, and wasn't as dominant overall as he was in 2018, he was still great down the stretch, finishing the year by throwing seven scoreless innings in each of his last three starts to put away the race for the NL Cy Young.
Verlander Wins Cy Young Over Teammate Cole
Verlander faced stiffer competition in his bid for the AL Cy Young Award. He won in a close race over teammate Gerrit Cole, with Verlander earning 17 first-place votes while Cole collected 13. Between them, Verlander and Cole also received all of the 30 second place votes – 17 for Cole, 13 for Verlander. Charlie Morton of the Tampa Bay Rays finished a distant third in the voting.
The 36-year-old Verlander lead the American League in wins and innings pitched, going 21-6 after throwing 223 innings on the year. Cole led the league in ERA and strikeouts, though Verlander finished second in each of those categories.
Cole went 20-5 on the season. Both men struck out at least 300 batters, making them the first pair to win 20 games and record 300 or more strikeouts in a season since Randy Jonson and Curt Schilling pulled off the feat in 2002.
The incredible season showed that Verlander is still at the top of his game, despite his advanced age (for baseball), and he has said that he wants to continue pitching for several more years.
"I will always try to push the boundaries of what I can do," Verlander told reporters. "If my body says, 'Hold on, you can't do that anymore,' then I'll pull back."