Indianapolis Colts owner Jim Irsay added a piano, originally owned by Elton John, to his growing collection of rock-and-roll memorabilia. Irsay paid $915,000 to Heritage Auctions for a piano John used while touring with his band between 1974 and 1993.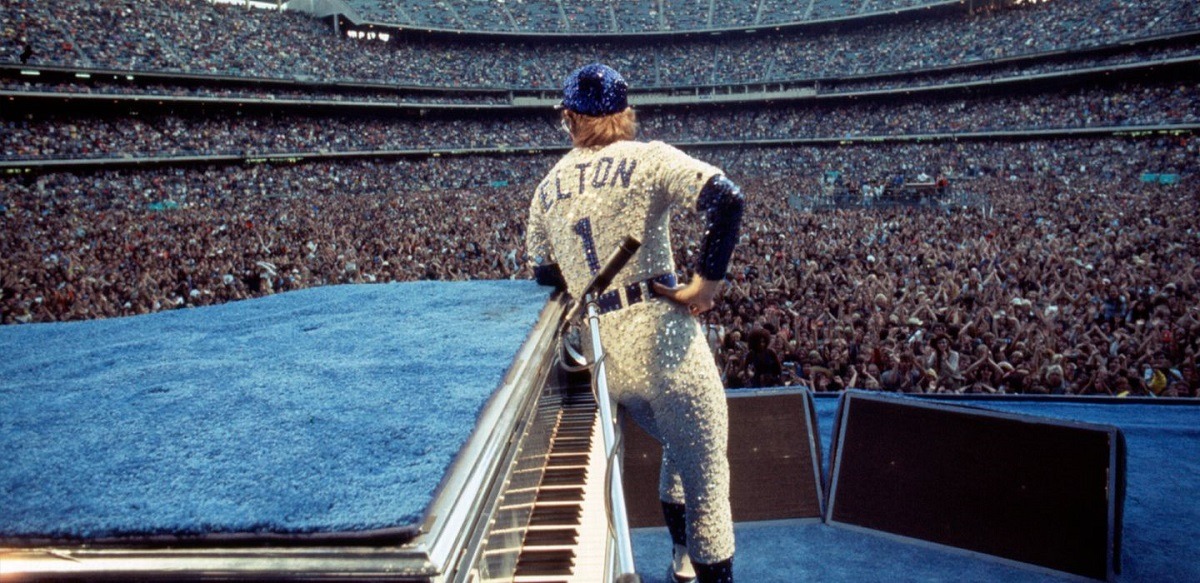 Sir Elton John signed the Steinway and Sons Model D Grand Piano.
"Enjoy this as much as I have, Elton John," John scribbled on his old touring piano.
This isn't the first piano in Irsay's growing collection of music memorabilia. In April 2019, Irsay bought a piano owned by John Lennon that the legendary Beatle used to write songs such as Lucy in the Sky with Diamonds and other tunes from Sgt. Pepper's album. Lennon's piano fetched $718,750 at an auction.
Elton's piano. Just added to the collection.

— Jim Irsay (@JimIrsay) July 17, 2021
The Irsay Collection: Prince, Elvis, Garcia, Gilmour
Irsay is a huge music and arts lover. He owns a Campbell's soup label signed by Andy Warhol. He also owns a signed copy of the screenplay to Jerry Maguire that was penned by Cameron Crowe.
In 2001, Irsay acquired the original scroll that Jack Kerouac used for On the Road for $2.5 million at an auction. Kerouac wrote a final draft of On the Road during a speed binge in 1951. Hunter S. Thompson and Irsay were party buddies, which is how Irsay acquired a signed copy of the first edition of Fear and Loathing in Las Vegas.
Irsay owns hand-written lyrics from Bob Dylan songs including Blowin' in the Wind. As a self-professed vintage guitar freak, Irsay acquired guitars from icons such as Prince, Jerry Garcia, John Lennon, George Harrison, Elvis Presley, Les Paul, and David Gilmour.
Two years ago, the billionaire acquired David Gilmour's black Fender Stratocaster for $4 million, which Gilmour played during Pink Floyd's peak in the 1970s. He also bought Gilmour's acoustic 1969 Martin D-35 guitar for $1 million, which Gilmour used to write Wish You Were Here.
"I love Strats, and this is the Strat," Irsay told Rolling Stone. "This is the one that was the signature guitar for those incredible Floyd leads."
Deadheads would lose their minds if they could play "Tiger," one of the guitars owned by Jerry Garcia from the Grateful Dead. Garcia used Tiger between 1979 and 1989. In 2002, Irsay bought Tiger for $957,000. Irsay also owns a drum head from the Dead's drummer Mickey Hart.
If you're a history buff, Irsay owns the original copy of President Richard Nixon's resignation letter.