Indianapolis Colts Owner Jim Irsay purchased a piano previously owned by John Lennon, which the legendary member of the Beatles used to compose hit songs such as "Lucy in the Sky with Diamonds" and "A Day in the Life" from the album "Sgt. Pepper's Lonely Hearts Club Band."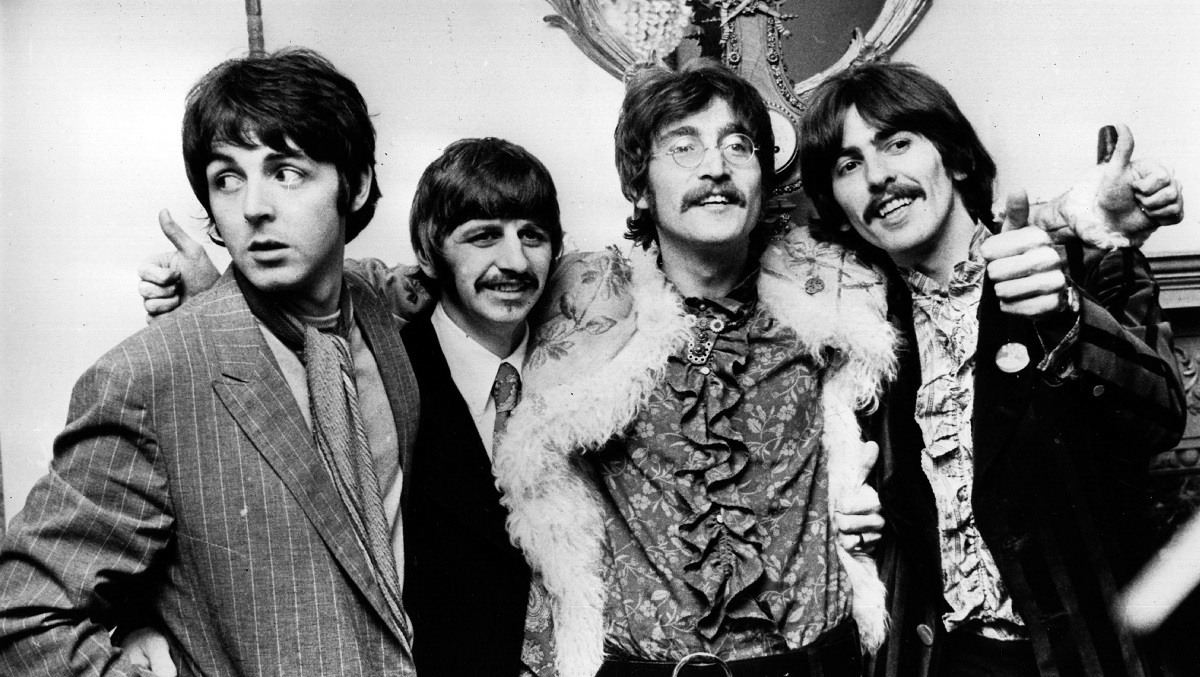 Andrew Luck and the Colts went to the playoffs last year as a Wild Card team, but the Kansas City Chiefs knocked out Irsay's team in the AFC Divisional round. While the Colts are gearing up for the upcoming NFL Draft, their team owner didn't want to see an important instrument fall into the wrong hands. TMZ Sports originally reported that Lennon's piano sold for $718,750 at an auction. The initial estimated price was somewhere in the neighborhood of $1 million.
In the past, Irsay purchased other Beatles memorabilia such as Ringo Starr's drum kit and George Harrison's guitar.
Irsay in the Sky with Diamonds
John Lennon's piano, which dates back to 1872, went up for auction a couple weeks ago. Almost a hundred years later, Lennon used it at his home in Weybridge, England. Lennon wrote numerous songs while in seclusion on George's Hill estate including several songs that were included on the Beatles' psychedelic romp "Sgt. Pepper's Lonely Hearts Club Band."
The piano included a special plaque that confirmed the ownership by Lennon and it's part of music history.
"On this piano was written: A Day in the Life, Lucy in the Sky with Diamonds, Good Morning, Good morning, Being for the Benefit of Mr. Kite and Many others. John Lennon. 1971."
Irsay confirmed the purchased on Twitter.
"I'm elated to now be the steward of John's "Sgt. Pepper" upright piano," Irsay tweeted. "It's a responsibility I take seriously, with future generations in mind."
Irsay also used the hashtag #GettingThemBackTogether.
Irsay and Tiger
Irsay acquired vintage guitars previously owned by Bob Dylan, Jerry Garcia, and Prince. He paid nearly $1,000,000 to acquire Jerry Garcia's infamous "Tiger" guitar. Garcia used Tiger, designed by Bill Irwin, on Grateful Dead studio albums and in live concerts from 1979-1989.
Irsay prefers to purchase items used at key creative moments in the career of their legendary owners. That included Prince's Yellow Cloud guitar during the 1980s. Irsay's passion is similar to a sports collector who wants to acquire the jersey that Wayne Gretzky wore when he won his first Stanley Cup.
Irsay owns the infamous electric guitar that Bob Dylan used to freak out the folkies at the 1965 Newport Folk Festival. Dylan went electric and altered music history. Irsay snatched up Dylan's legendary Fender Stratocaster for a cool $1 million.
On the Road
Back in 2001, Colts owner Jim Irsay also purchased the original manuscript for "On the Road", the beat novel by Jack Kerouac. Irsay paid 2.43 million for the 120-foot scroll.
As the legend goes, Kerouac banged out the draft in three weeks during a speed bender in April 1951. In order to keep typing without having to reload paper, Kerouac taped longer pieces together. "On the Road", would finally get published in 1957.
Irsay had loaned out the first 30-feet of Kerouac's scroll to various museums and exhibitions over the years.