Coyote Den lit up Remington Park's tote board on Thursday night for the largest payout on a $2 win ticket in the Oklahoma track's history, crossing the wire at 186/1.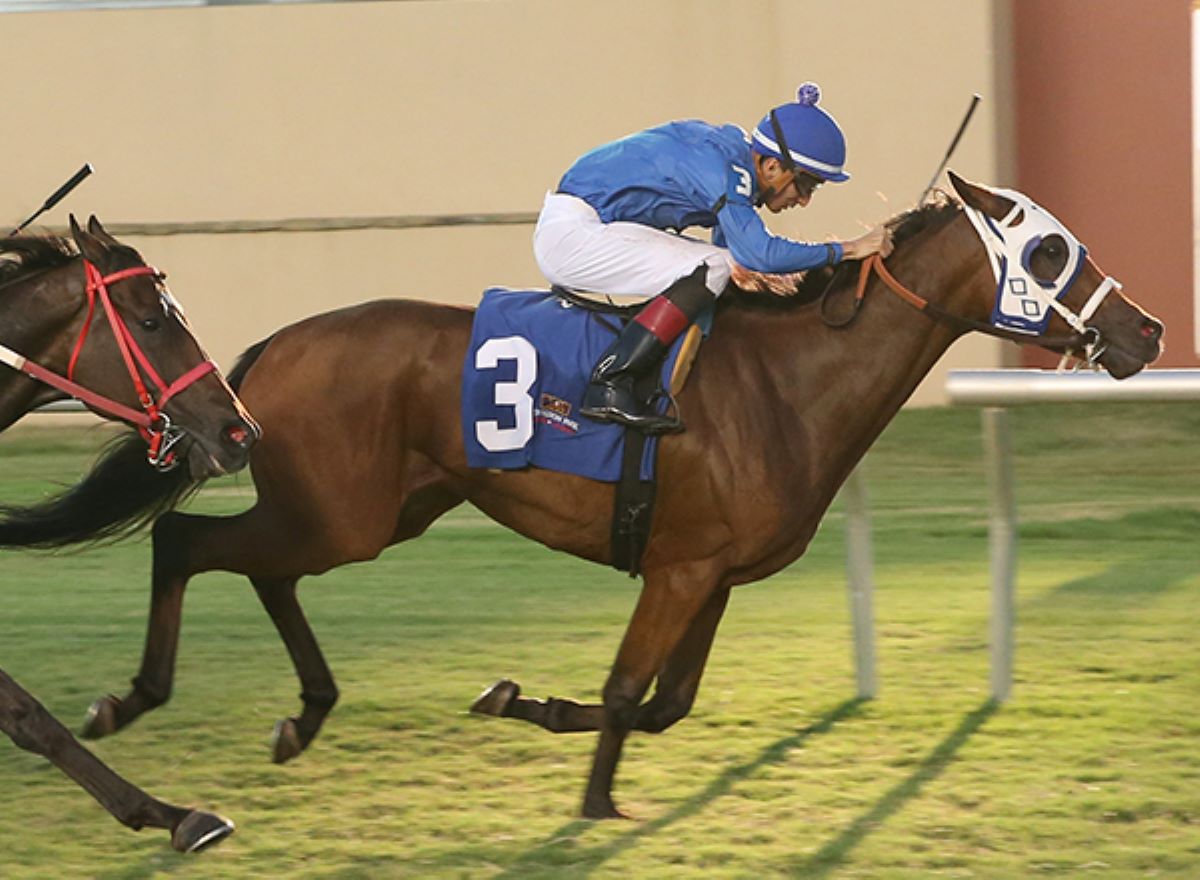 The 3-year-old gelding's improbable victory paid $374 to win, $57 to place, and $18.20 to show. That easily surpassed Remington Park's previous record of $284.60, coming when Van Nistelrooy Gal scored at 141.30/1 in October 2010.
Coyote Den's victory in the 7 ½-furlong turf race was as mind-bending as the payouts were eye-watering. At the half-mile mark, Coyote Den sat eighth in the 10-horse field. He somehow passed seven horses over the last 1 ½ furlongs, nipping 2/5 favorite Our Silver Temple by three-quarters of a length.
That brought bettors a $1,268.60 payout for the $2 exacta. Putting 3/1 High Noon Typhoon on the back end of a 50-cent trifecta paid $2,175.25. The 10-cent superfecta – completed with 14/1 Rogue Boy in fourth, paid $1,174.36.
Coyote Den's previous races were coyote ugly
This illustrated horse racing's wild unpredictability in living color. Not only was this Coyote Den's first victory in five career starts, but it marked the first time he finished better than fifth. That fifth-place outing at 90.50/1 came in a maiden claimer at Iowa's Prairie Meadows in July.
Piling on the improbable from Thursday's victory, Coyote Den's 72 Equibase Speed Figure was 28 points better than his 44 from that fifth-place outing. That six-furlong July race ended a seven-month layoff after Coyote Den finished eighth of nine with an 8 Equibase in a Remington Park maiden claimer.
In his last race, Coyote Den finished last of six in a Prairie Meadows maiden claimer – 23 ¼ lengths back. The racing notes from that one-mile race were as succinct as they were dismissive: "Coyote Den came out at the start and showed little."
Power to Geaux did exactly that for one lucky bettor
According to Remington Park's Dale Day, the $374 win payout isn't close to the all-time North American record. That came on Dec. 8, 1989, when Power to Geaux came home in a Fair Grounds race and paid one simulcast bettor $2,922 for his $2 wager. That bettor was at track Ak-Sar-Ben in Omaha and, as the only bettor on Power to Geaux at the Nebraska track, he took advantage of a separate pari-mutuel pool.
He was able to do that because, in the early days of simulcast wagering, the pools weren't commingled with the host track.
There seems to be one of these monster upsets every quarter or so. Last year, Nando Parrado torched Royal Ascot's tote board when he came home at 150/1. Andrez Conquist shocked Monmouth Park bettors when he did the same thing at 186/1 earlier this year.