Lefty pitcher Hyun-Jin Ryu is leaving one of the best teams in baseball to go play for one of last season's worst clubs after agreeing to a four-year, $80 million contract with the Toronto Blue Jays.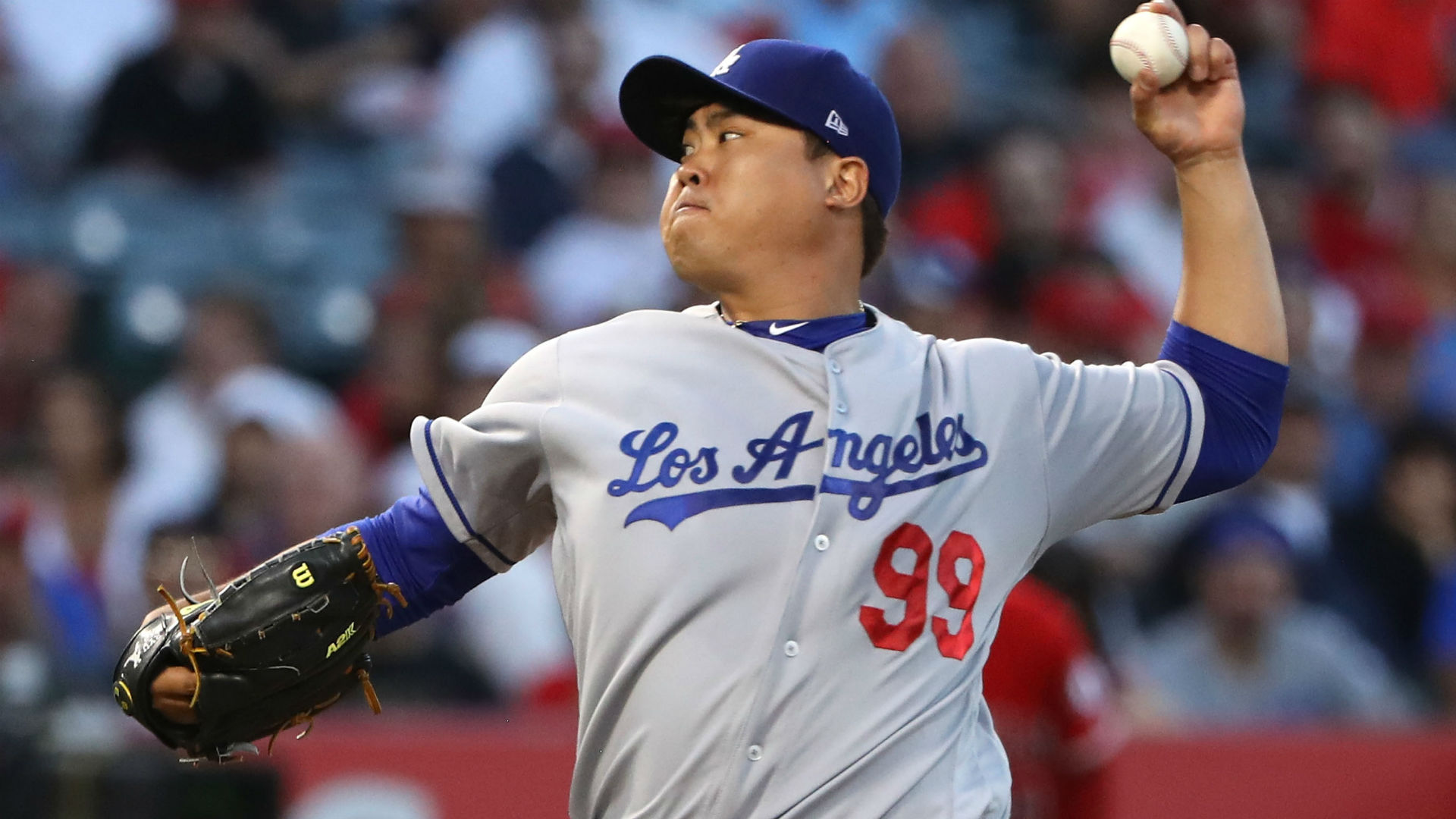 ESPN's Jeff Passan first reported the deal late on Sunday night.
Ryu Among NL's Best Aces
The 32-year-old Ryu has become one of the best and most consistent starting pitchers in Major League Baseball over the past two seasons. Last year, Ryu made his first All-Star game, posting a 14-5 record for the Los Angeles Dodgers while putting up a league-leading 2.32 ERA, and the lowest walk rate in the majors.
Ryu is known for his control of several different pitches, so while he doesn't have overwhelming stuff, he consistently baffles National League batters. Over the past two seasons, his 2.21 ERA is the second-best in baseball, behind only Jacob deGrom of the New York Mets, who has won the past two NL Cy Young Awards.
According to a Toronto Sun report, the Blue Jays have been working for weeks to get Ryu to the team, where he'll almost certainly be the staff ace. Toronto has also signed Tanner Roark, Chase Anderson, and Shun Yamaguchi in an effort to add talent and depth to a rotation that struggled in 2019.
The Blue Jays finished with a 67-95 record last season, making them a distant fourth in the highly competitive AL East. Toronto was 36 games behind the New York Yankees, and also finished well back of the Tampa Bay Rays and the Boston Red Sox.
Big Money for Free Agent Pitchers
The addition of Ryu and other expensive free agents isn't going to turn Toronto into an instant contender. FanDuel Sportsbook still has the Blue Jays as a +10000 pick to win the 2020 World Series – the highest odds they are offering for any team this far out from the season. The team is expected to improve somewhat, however, with FanDuel projecting Toronto to post 74.5 wins on the season.
---
Notable Pitchers Signed in Free Agency
Gerrit Cole: Nine years, $324 million
Stephen Strasburg: Seven years, $245 million
Zack Wheeler: Five years, $118 million
Madison Bumgarner: Five years, $85 million
Hyun-Jin Ryu: Four years, $80 million
Jake Odorizzi: One year, $17.8 million
---
Ryu's signing means that virtually all of the top pitchers on the free-agent market are now accounted for. Despite his success, Ryu didn't get as much total money or as many dollars per year as other free-agent hurlers like Gerrit Cole, Stephen Strasburg, or Zack Wheeler, instead getting a deal more in line with former Giants starter, Madison Bumgarner.
Ryu's somewhat less lucrative deal is likely due to concerns over his durability. While he put up a 1.97 ERA in 2018, he only made 15 starts due to a groin injury that kept him out of the rotation for more than three months. He made just 24 starts in 2017, and 29 in 2019. While his 2019 season was excellent, he threw just 182.2 innings, which didn't put him among the NL leaders.