Hot Rod Charlie is the marquee name on Monmouth Park's inaugural Haskell Stakes Preview Day, which stands to reason when you consider he's making his first start in nearly three months.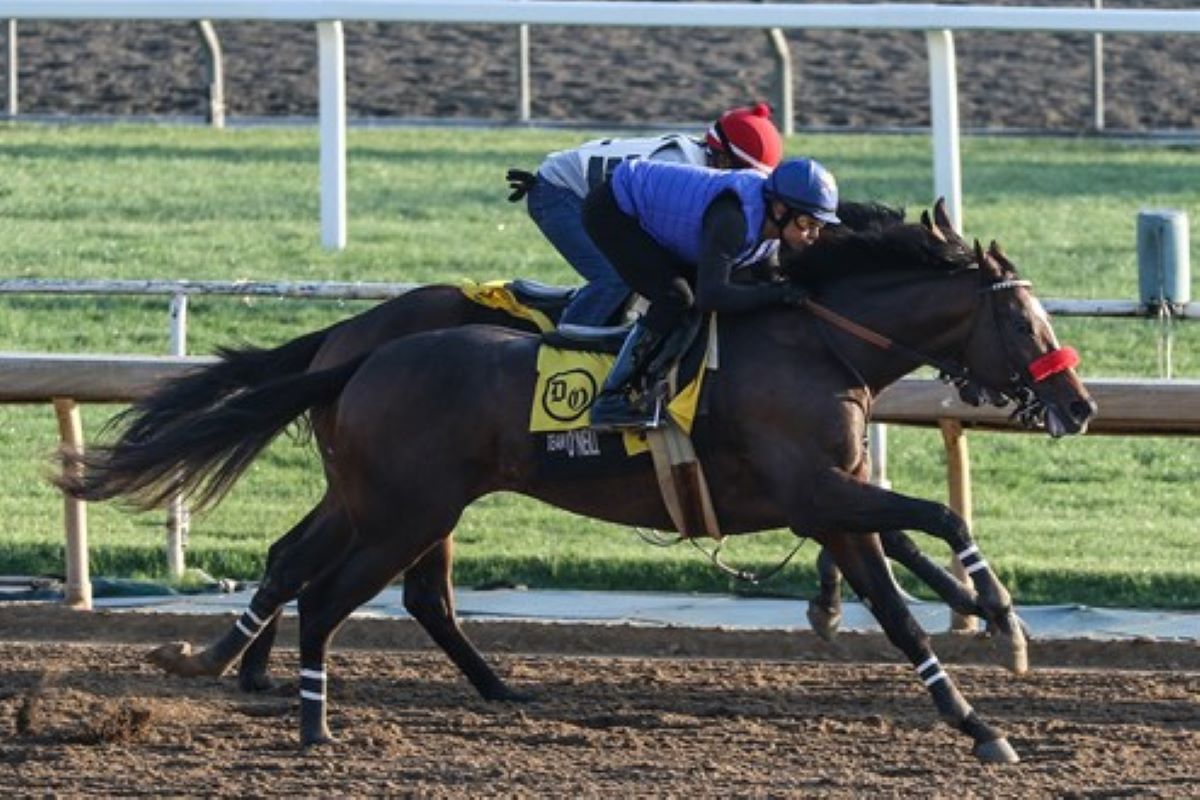 But in a Grade 3 race? The Salvator Mile? Isn't that a tad slumming for a horse with more than $5.1 million in the bank? A touch of outkicking your coverage when you're a multiple graded stakes winner?
"He's trained with a lot of energy and stamina. It just seems like he is ready to get back to the races," trainer Doug O'Neill told Monmouth Park. "We were looking at the calendar around the country and the Salvator Mile just seemed to fit perfectly with him being ready right now."
This sends Hot Rod Charlie back to the starting gate for the first time since his March 26 runner-up to Country Grammer in the Group 1 Dubai World Cup. It also marks his third race of 2022, but first in the US. O'Neill shipped him to the Middle East in January, turning him loose in a Group 2 tune-up in early February that Hot Rod Charlie won easily.
Remember last time at Monmouth Park?
It also returns Hot Rod Charlie to Monmouth Park, the scene of one of his most famous career escapades to date. That came in last year's Grade 1 Haskell Stakes when the colt crossed the finish line first for what appeared to be his first Grade 1 victory. Instead, he was disqualified for drifting into Midnight Bourbon's path and clipping his heels. That colt went down hard, unseating his rider.
"It was a great effort on his part. I'm just grateful no horses or humans got hurt," O'Neill said. "My mindset with that race is I was proud of his effort and grateful no one got hurt."
There are two other more immediate variables for O'Neill to contend with. The first is how will Hot Rod Charlie respond to his first race in nearly three months. This is by far the longest break the 4-year-old Oxbow colt has had in his 15-race career.
"I'm not worried about it because of the way he has been working," O'Neill said. "In this game, you always have concerns going into a race. But he has been breezing like he has been bridging where he was last time out. We intentionally gave him this time off coming back from Dubai. We're excited and optimistic. Saturday will tell us a lot about where he is right now."
Hot Rod Charlie cutting back
The second: O'Neill is cutting Hot Rod Charlie back to a mile. That's the first time Hot Rod Charlie has run only a mile since Oct. 2, 2020, when he broke his maiden on his fourth ask. That was nine starts and 20-plus months ago.
"I'm expecting a real solid performance, but I also want something he can build on," O'Neill said. "I want him to run well and come out of it in good shape and give us something to build on to have him at the top of his game come November."
"Come November" is the Breeders' Cup Classic, which is O'Neill's ultimate destination for Hot Rod Charlie. Everything from now is geared to then. That would send Hot Rod Charle to the Classic for the second consecutive year. Last year, he finished fourth, behind Knicks Go, the late Medina Spirit, and Essential Quality.
Hot Rod Charlie is 4-4-3 in 15 starts. His lone Grade 1 victory came at last September's Pennsylvania Derby.