Both the New York Racing Association (NYRA) and Churchill Downs on Wednesday announced delays in opening or re-opening training facilities after coronavirus-related track closures. But the two influential racing organizations diverged as to when facilities should be ready to return for spring/summer meets in the wake of the COVID-19 pandemic.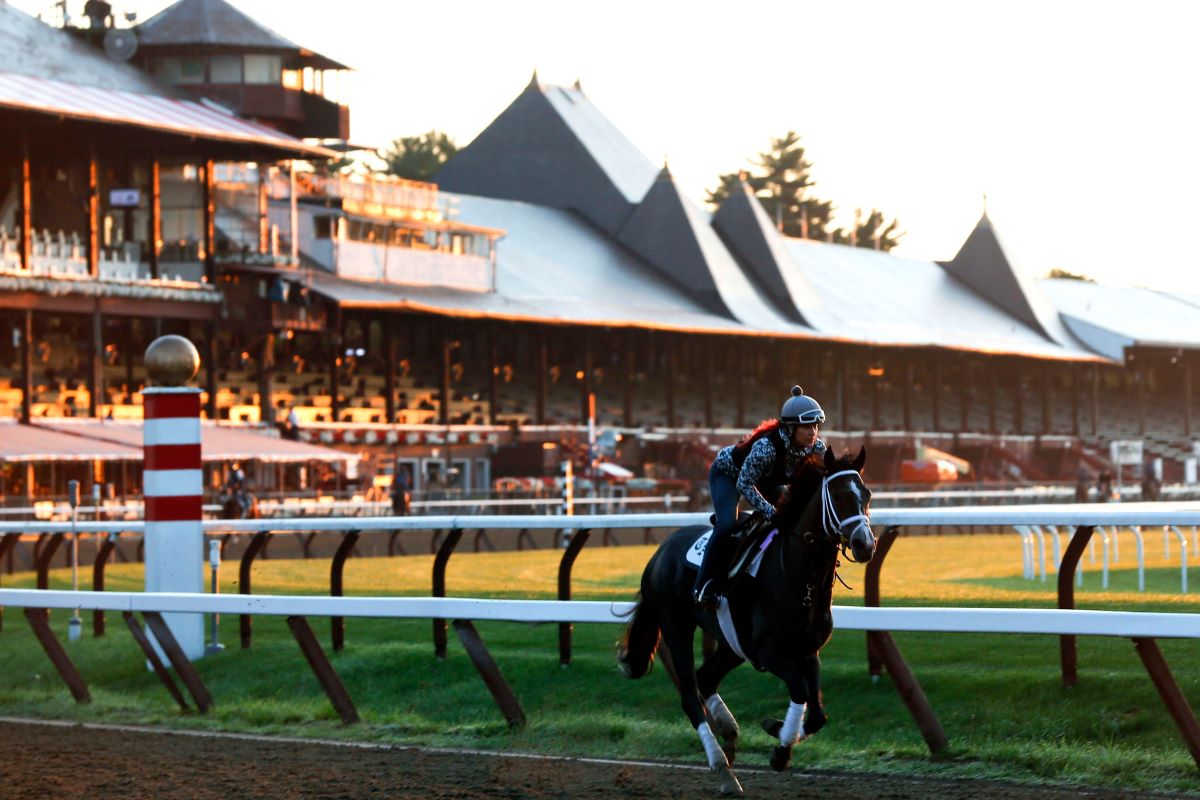 NYRA spokesman Pat McKenna told the Albany Times-Union that Saratoga's summer meet will begin as planned on July 16 "and run in its entirety across the 40-day meet."
Meanwhile, Churchill Downs officials postponed the opening of the 2020 Spring Meet. An exact starting date remains to be determined for the meet, originally scheduled from April 25-June 17. On March 17, track officials postponed the Kentucky Derby from May 2 to Sept. 5 and the Kentucky Oaks from May 1 to Sept. 4. Those are the meet's flagship races.
Both tracks, which are considered among America's most iconic and historical sporting venues, have also delayed the planned openings for their training facilities. The NYRA's new Oklahoma Training Track and stabling area at Saratoga was scheduled to open April 15. Officials have not announced a new opening date, but say the delay will not impact the start of the racing season.
Churchill Downs planned to re-open its renovated stable areas that have been closed since Dec. 31. The facility's original March 17 opening has been pushed back until at least April 28.
That move was in response to Kentucky Gov. Andy Beshear's executive order limiting public gathering in an effort to flatten the coronavirus curve in his state.
Matters Are Fluid: US Tracks Still Racing Thoroughbreds
"Obviously, this is a very fluid situation," Churchill Downs President Kevin Flanery said in a statement. "We're following the lead of the governor and public health officials, who are giving us advice and counsel on what to expect over time, and every decision we make is made in compliance with those recommendations."
With the continued closure, horses normally stabled at Churchill Downs are currently being kept in stables across the east and midwest. Equine tenants are social distancing at Fair Grounds in New Orleans, Gulfstream Park, Tampa Bay Downs, Palm Meadows and Payson Park in Florida, Oaklawn Park in Arkansas, and Turfway Park in Florence, Kentucky. Gulfstream, Tampa Bay Downs, and Oaklawn are three of the five US tracks still racing thoroughbreds.
Much Like New York, NYRA Enduring Nightmarish Spring
The NYRA has had as troublesome a time dealing with the coronavirus pandemic as has any other racing organization in the country. The NYRA suspended its Aqueduct meet on March 19 after a Belmont Park backstretch worker tested positive for the coronavirus. Since then, one Belmont backstretch worker died from the disease, and several others tested positive. As a result, the NYRA canceled Aqueduct's April 2-19 spring meet, postponed its key Kentucky Derby prep Wood Memorial, and allowed state officials to set up a COVID-19 clinic at Aqueduct.
New York reported 5,489 deaths from COVID-19 as of Tuesday, the most of any state.
The NYRA's Saratoga meet currently remains on the schedule in its traditional mid-July through Labor Day slot. Along with the Saratoga Performing Arts Center, that meet is one of the main economic engines for New York's capital region; together, the two events account for $337 million in economic impact. Last year, more than 1.05 million attendees wagered a record $705 million during Saratoga's 40-day meet.