In the latest COVID-19-related news to hit the horse racing community, officials closed Aqueduct Racetrack in New York until further notice after a backstretch worker tested positive Thursday morning for the coronavirus.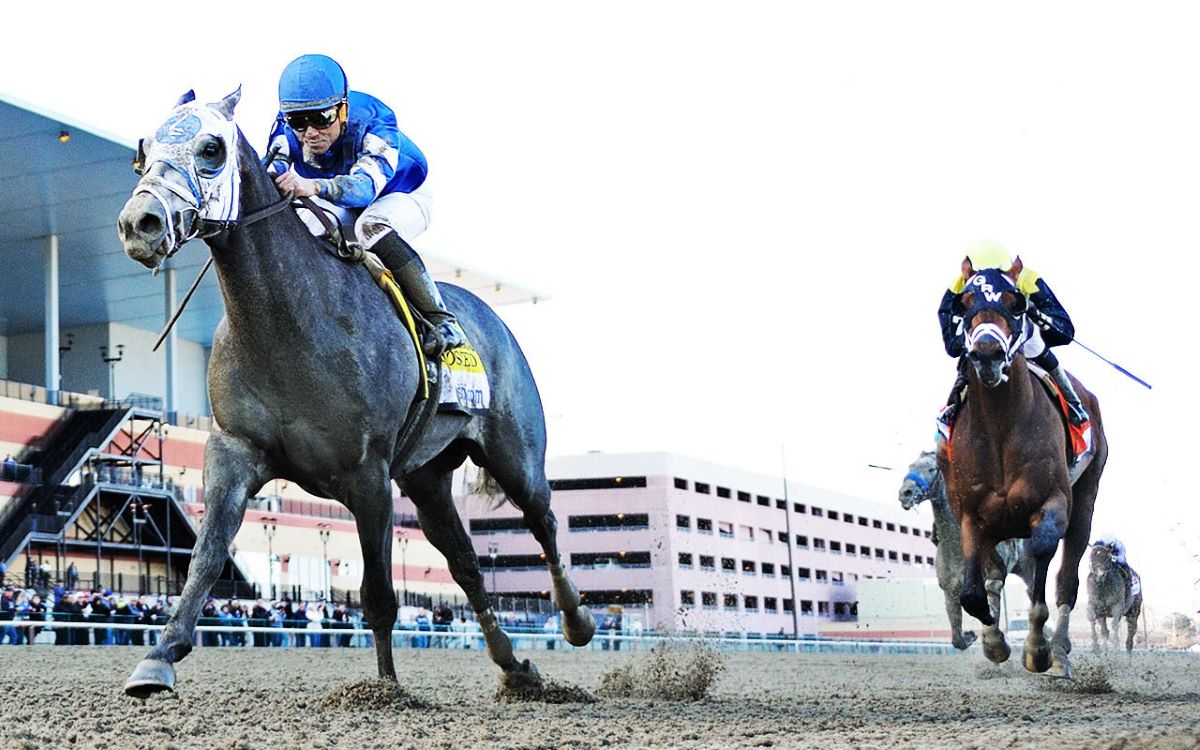 The unidentified worker, who lives and works in nearby Belmont Park, has been quarantined. He developed symptoms on Friday, March 13. His roommate was also quarantined.
"This individual and his roommate have been in isolation since prior to racing last Friday and, as such, did not travel to Aqueduct for live racing," NYRA CEO and President Dave O'Rourke said in a statement. "We are working with the county and state departments of health to ensure proper quarantine and sterilization practices will continue to be followed moving forward.
"We are focused on ensuring the health and safety of our entire backstretch community, as well as the horses in their care. Accordingly, we are immediately suspending racing operations until further notice to devote all our attention and resources to this effort."
New Protocols, Procedures in Place
According to NYRA officials, clear protocols are in place to handle Aqueduct Park's closure in coordination with the New York State Department of Health and the Centers for Disease Control. These include contracting with multiple outside cleaning vendors instructed to follow best practices established by the state department of health and the CDC.
To handle any COVID-19 related issues, NYRA established a Preparedness and Response Plan Committee made up of staff and members from industry groups.
Aqueduct was one of two horse racing tracks in New York holding live racing, which it did Fridays through Sundays in March. Saratoga in Saratoga Springs remains the site of harness races without spectators. Belmont Park is on deck to resume spring racing at the end of April.
Officials haven't decided on the status of the Grade 2 Wood Memorial, one of the major Kentucky Derby preps. That is scheduled for April 4. Meanwhile, the Belmont Park backstretch and facilities remain open to only horsemen for training.
Trainer at Nearby Track Died from COVID-19
NYRA's caution in closing Aqueduct Park is well-placed. Earlier this month, a trainer at Yonkers Raceway died after contracting the coronavirus. This was the first reported COVID-19 death of a New Jersey resident, and mandated the closure of the Yonkers track March 10.
Elsewhere, Santa Anita Park and Golden Gate Fields announced they closed their stable entry gates to out-of-state personnel. This includes the San Luis Rey Downs training facility north of San Diego.
Because current scientific evidence suggests horses cannot develop COVID-19 and, therefore, pose no danger of transmission to other horses or people, horses shipping in from outside California are allowed entry.
New Rules at TSG Barns
Heavy regulations to protect the perimeter began immediately after the closing in California. Only trainers who have barns at one of the three locations can accept shippers. To further protect workers, those horses will be met and transferred to the secure barn area in the care of vetted personnel already on site.
This follows rules put in place by The Stronach Group, which owns all three facilities. Going into effect last Thursday, TSG closed all of its racing venues and simulcast centers to the public. It also restricted access to only essential horsemen and personnel, and instituted daily health monitoring and temperature testing for all attendees
Finally, it enforced strict social-distancing requirements for jockeys and participants, and ramped up sanitization through its facilities.