Twice, Max Holloway and Alexander Volkanovski have fought to close decisions, with Volkanovski earning the win both times. On Saturday, Holloway will get a third chance to finally overcome Volkanovski in the co-main event of UFC 276 in Las Vegas.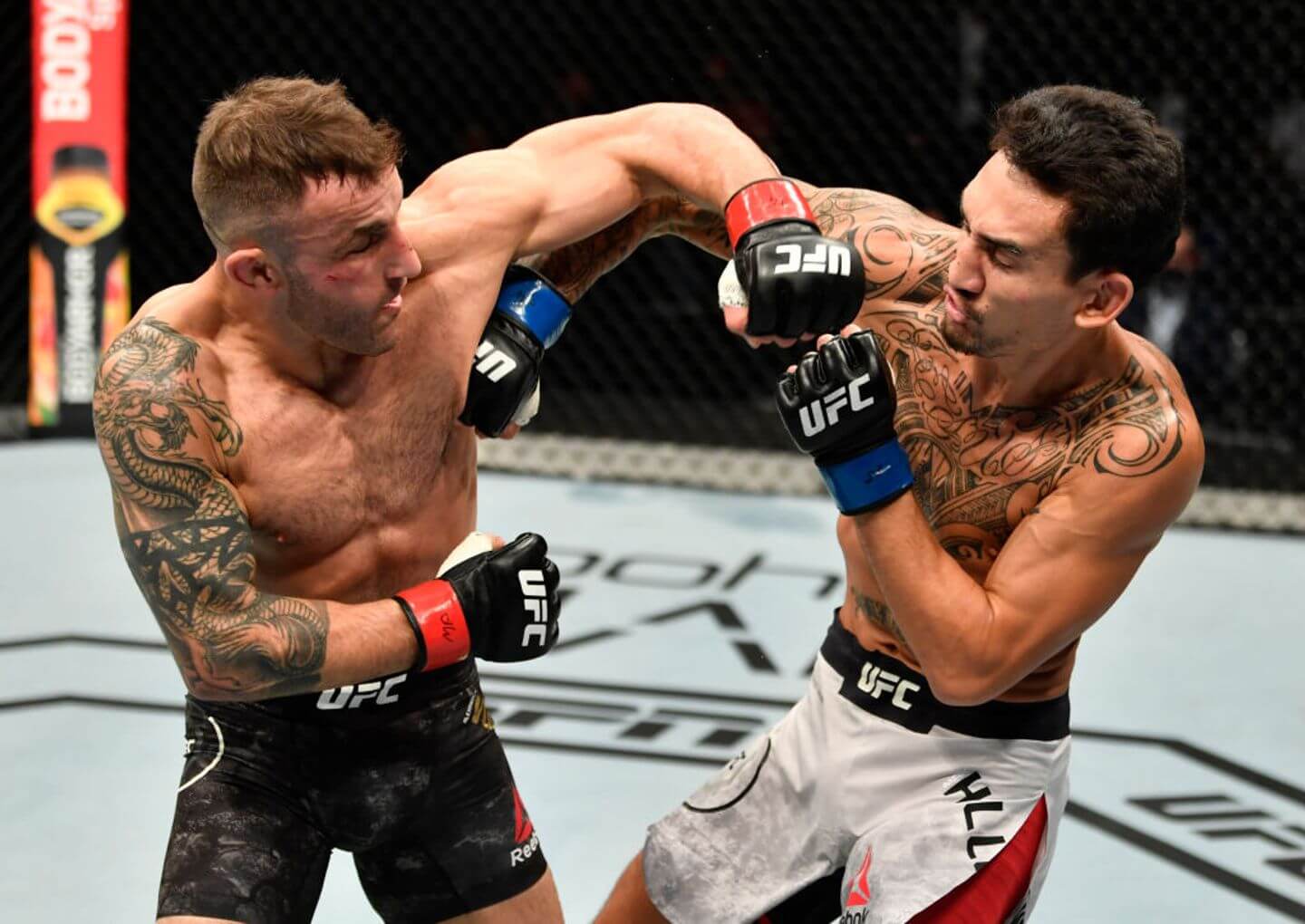 DraftKings Sportsbook sees Volkanovski as the -195 favorite heading into the fight, with Holloway fetching +165 as the slight underdog.
Volkanovski wants 'dominant win' vs. Holloway
Volkanovski (24-1) has enjoyed a run of 21 straight wins, including a perfect 11-0 record in the UFC, since an early career loss provided the only blemish on his record. Since winning and then defending the featherweight title against Holloway, he has beaten Brian Ortega by decision and stopped Chan Sung Jung in the fourth round to cement his reign at champion.
Given how close the first two fights with Holloway were – many fans gave Holloway the win in the rematch – the Australian champion says he wants to solidify his legacy by convincingly beating Holloway the third time around.
"I plan on putting a beating on him this time," Volkanovski told reporters in Australia. "I really do want to [make] a statement. Obviously, getting a finish will really get that dominant win. [It] will definitely help that legacy that I want, as well."
Holloway (23-6) has won his last two fights since his two losses to Volkanovski. He picked up two wins by decision, beating both Calvin Kattar and Yair Rodriguez to force himself back into the title picture. For Holloway, this trilogy fight provides an opportunity to beat an opponent he already thinks he did enough to earn a win against twice before.
"You guys always talk about who has more to lose," Holloway told ESPN. "Respectfully, I think I have more to lose every single fight I go in there. I always say I'm 0-0, and this fight is no different. I'm taking this fight like it's my first and it could be my last. We don't know what happens after this. We don't know if I'll ever fight again."
Third decision likely in tactical battle
The two men engaged in a heated press conference ahead of UFC 276, with the vocal Las Vegas crowd backing Holloway. The American from Hawaii took shots at Volkanovski throughout, much to the delight of his fans.
"You guys are going to find out Saturday night," Holloway said. "This guy is talking about a threepeat or something – this guy don't even got three highlights in the UFC."
It's hard to see a stoppage in this fight, and both men will likely try to find small edges based on what they've seen in the last two bouts. Volkanovski may have the slight edge in skill, especially with his wrestling ability, but Holloway may look to simply overwhelm him with volume to earn a clear decision.
Either way, Holloway doesn't want anyone to get too carried away with this trilogy when it comes to its place MMA history.
"Not at all," Holloway said, answering questions over whether the winner on Saturday would become the greatest featherweight of all time. "Do we forget the man Jose Aldo? The man got eight title wins. I have five title wins. Until someone can beat his records as a champion with the eight title wins, then they can consider themselves the GOAT in featherweight."