Two champions came into UFC 273 looking to retain their titles at the pay-per-view event in Jacksonville. Both left with their belts secured, one as a substantial underdog.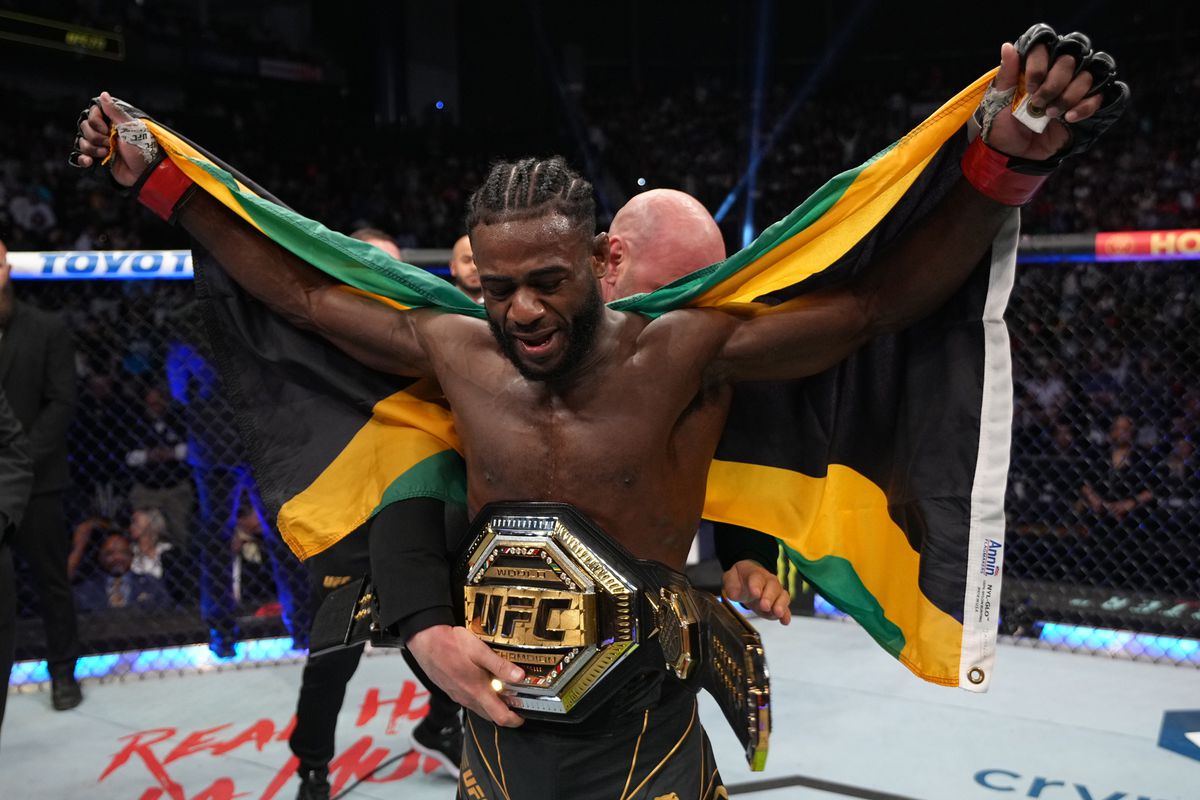 Aljamain Sterling won a split-decision victory over Petr Yan to unify the UFC bantamweight title and erase much of the doubt over the legitimacy of his championship reign.
Judges give Sterling narrow decision
Sterling won 48-47, 47-48, 48-47 in a fight that saw disagreement among judges and other observers over the first two rounds.
Yan clearly won the final two rounds of the fight, while Sterling clearly took rounds two and three. The dispute came over who won the first round, as well as how decisively Sterling won the second.
The first round was a quiet one in which Yan controlled the Octagon and had Sterling moving backward more often than not. However, Sterling landed a greater volume of shots, leading to a difficult decision for the judges.
In the second round, Sterling took Yan's back and looked to finish the fight with a choke. While he couldn't end the bout, he rained down strikes on Yan for most of the round. Everybody scored the round for Sterling, but there was disagreement over whether he won the round 10-9 or 10-8 – potentially creating a draw if a judge also gave Yan the first.
In the end, all three judges gave Sterling the second round by a 10-9 score, and two of the three also gave him the first round, leading to the split decision in his favor. Yan entered the fight as a -460 favorite at FanDuel Sportsbook.
I had a tough-ass opponent in Petr Yan," Sterling said afterward. "He beat my ass the first fight. This is for the haters who keep writing me off."
Yan, predictably, said he thought he won the fight. In the first bout, Yan led until landing an illegal knee late in the fourth round, which led to a disqualification for the former champion.
Volkanovski takes care of business at UFC 273
There would be no such upset in the main event. Featherweight champion Alexander Volkanovski (-770) controlled the action from start to finish, damaging Chan Sung Jung in every round before finally earning a TKO stoppage 45 seconds into the fourth round.
Volkanovski landed 138 significant strikes throughout the fight, while Jung – known as "The Korean Zombie" – tagged the champion just 48 times.
Referee Herb Dean had a clearly hurt Jung on a short leash heading into the fourth round. Volkanovski landed a strong combination early on, prompting Dean to stop the fight.
"He actually took a lot more than I wanted him to," Volkanovski said after the bout. "I thought they could have stopped it earlier."
Volkanovski (24-1) has now won all 11 of his career UFC fights. Given his dominance over the featherweight division, he now says he could move up in weight to seek out new challenges.
"I'm showing I'm levels ahead in this division," Volkanovski said. "Lightweight division, watch out."