Over the past decade, Tiger Roll illustrated he has his jump counterparts by the tail. Now, the two-time Grand National champion returns to flat racing for the first time in 4 ½ years on Thursday, taking on nine other horses in the Flower Hill Maiden at Navan.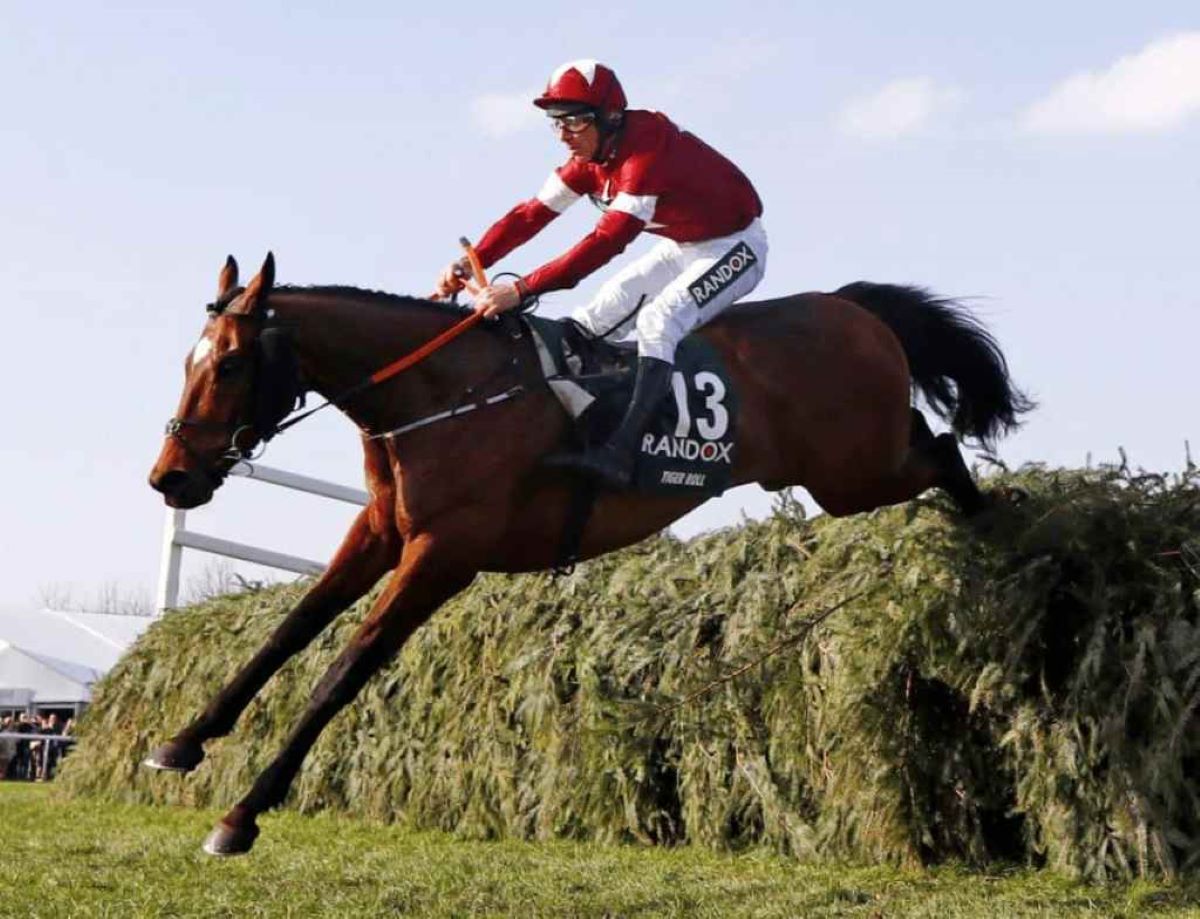 The keyword in this 14-furlong race is "maiden." Tiger Roll has yet to win a flat race and, among his competitors, the 10-year-old gelding takes on four horses who are seven years younger. This is Tiger Roll's first flat race since he finished second in a maiden at Dundalk in March of 2016.
"It'll be a racecourse gallop and he'll come on plenty for the run, but it's a nice starting point for the season," trainer Gordon Elliott told The Guardian. "We don't think he's going to be winning it, but we just want him to have a nice day out and enjoy himself."
Tiger Roll will enjoy himself racing for the first time since March when he finished second to French horse Easyland in the Cross Country Chase at the Cheltenham Festival. Bidding for his third consecutive Cross Country Chase as the odds-on favorite, Tiger Roll finished a tired second by 17 lengths.
Tiger Roll's Cheltenham Win Streak Ended This Year
The Cheltenham Festival took place right before the coronavirus pandemic shut down the world. One of the sporting casualties of the pandemic was the Grand National, which spoiled Tiger Roll's bid to win his third consecutive Grand National title. During the 2020 Virtual Grand National, which raised money for various Irish and UK charities, Tiger Roll finished fourth as the 5/1 favorite.
Elliott said at the time, Tiger Roll would return for the 2021 Grand National. A victory would make him the first horse in the history of Britain's most famous race to win three consecutive Grand Nationals. Red Rum won three back in the 1970s, but they came in 1973, 1974, and 1977.
As a result, Tiger Roll is so popular that, earlier this year, Betfair released a documentary about the standout jumper. Titled "The Horse Of A Lifetime," the documentary chronicles Tiger Roll's career. You'll see behind-the-scenes footage and interviews with Elliott and the various riders piloting Tiger Roll during his career.
One of the UK's Most Popular Horses
The documentary spotlights Tiger Roll's first victory as a 3-year-old at the Market Rasen Racecourse in 2013. Naturally, it highlights his four Cheltenham victories and Grand National bookends. This, from a horse once sold for 10,000 guineas. Elliott's stable bought him for £80,000 pounds in 2013.
Tiger Roll showed his appreciation by winning 12 races and nearly £1.38 million. Elliott showed his by conditioning Tiger Roll like the veteran he is. He hasn't raced him since March, and understands what this race against the "kids" means toward next spring.
"He's done well (this year), it's only October through and it's a long way to next March," Elliott said. "There's a fair chance he'll go to Cheltenham in November for the cross-country race, but we'll play it by ear, one race at a time."