Tiger Roll could make history next month at Aintree, as the Irish-bred horse attempts to win his third straight Grand National.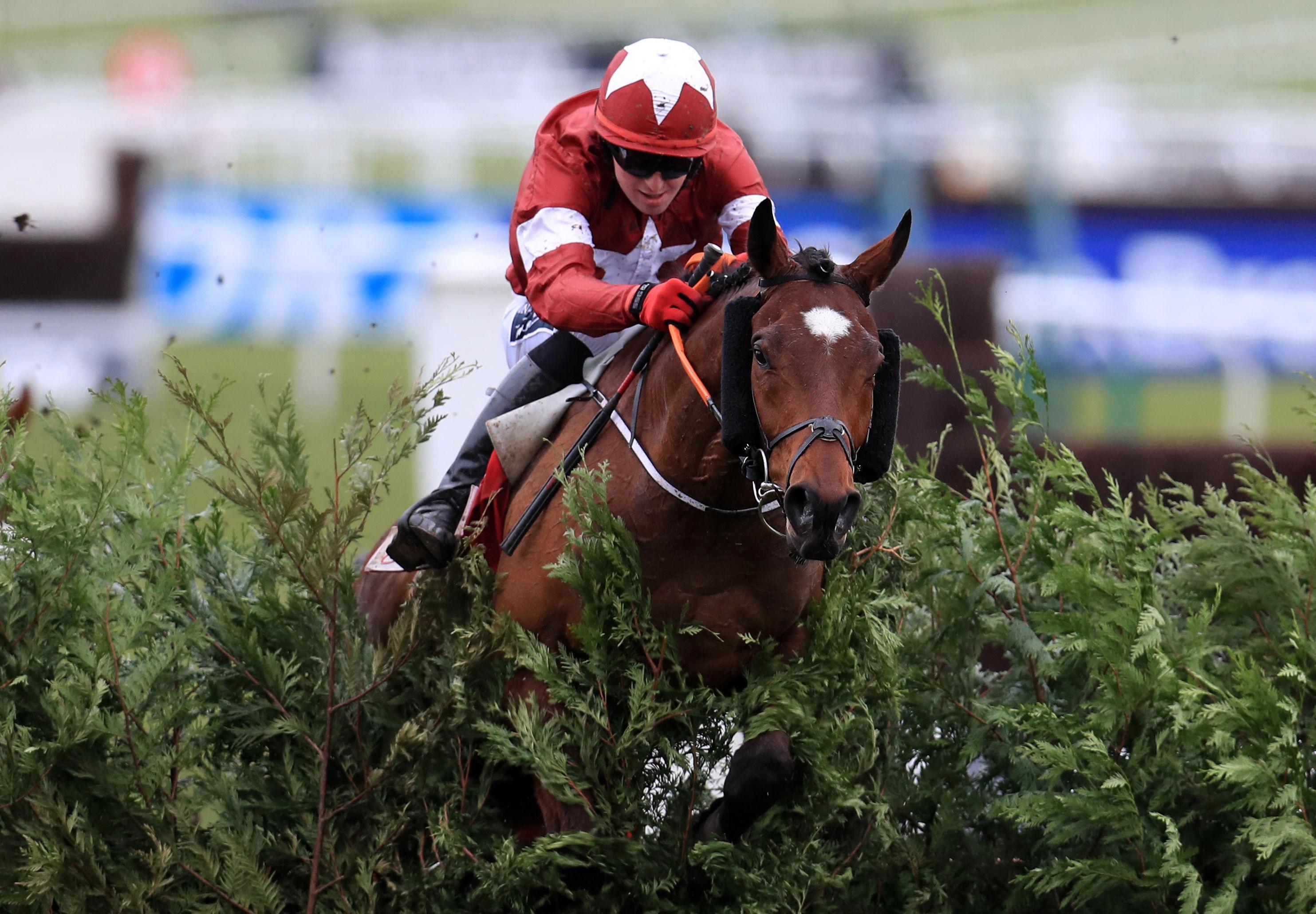 The 10-year-old Tiger Roll currently stands as the 5/1 favorite to win the world's most prestigious National Hunt race, according to William Hill, after earning the title in both 2018 and 2019.
Tiger Roll Can Make History at Aintree
The Grand National runs annually at Aintree Racecourse near Liverpool, England. The steeplechase race – which stretches over a distance of more than four miles – presents a completely different challenge than the Triple Crown or Breeders' Cup races that are more popular in the United States.
Since the race was first contested in 1839, no horse has won the competition three times in a row. But many pundits see Tiger Roll as the clear favorite to do so this year.
Tiger Roll has raced just once since winning last year's Grand National. He took fifth at the Boyne Hurdle in February, an impressive result for a horse that was clearly not in peak form after such a long layoff.
"I was very, very worried with the ground and I was worried about his fitness. But I thought it was a positive run," trainer Gordon Elliott said after that race. "As long as he's OK in the morning, it'll be all systems for Cheltenham, and then all being well the Randox Health Grand National."
Sure enough, that result didn't lower expectations for the two-time defending Grand National champion. Tiger Roll is also the even-money favorite to win at Cheltenham next Wednesday.
Coronavirus Threatens Cheltenham, Grand National
The coronavirus may present the biggest threat to Tiger Roll at both races. While both Cheltenham and the Grand National are still on — for now — continuing concerns over the spreading virus have forced organizers to consider changes to the massively popular events.
Cheltenham officials have already advised fans and bettors not to come to the festival if they are feeling sick or are otherwise at risk for having contracted the coronavirus.
"Do not travel to the Cheltenham Festival if you have symptoms of a cough, high temperature, or shortness of breath," organizers announced in a public health notice. "And if you have been or transited through high-risk countries, or have been in contact with anyone that has, in the last 14 days."
Such announcements have fueled speculation – and betting – that Cheltenham could be canceled. However, organizers say they still plan to run the festival as normal, albeit with an increased focus on hygiene.
Similar worries surround the Grand National. Given that the event is still a month off, the threat of cancelation appears higher. Eddie O'Leary, brother of Tiger Roll owner Michael O'Leary, believes altering the event would be vastly preferable to cancelation.
"You can't postpone it. Where would you put it? July? You can't. Absolutely, I'd be all on for running it behind closed doors," O'Leary told The Guardian. "If it came to it, you could have Cheltenham without the crowd as well."
Italian officials have decreed that all sporting events in the country will take place without fans in attendance until April 3, including Serie A soccer matches and Six Nations rugby games.