The £1 million Grand National, the largest betting event on the world's horse racing calendar, became the latest sporting victim of the worldwide COVID-19 pandemic on Tuesday when race operator, Jockey Club Racecourses, canceled the event.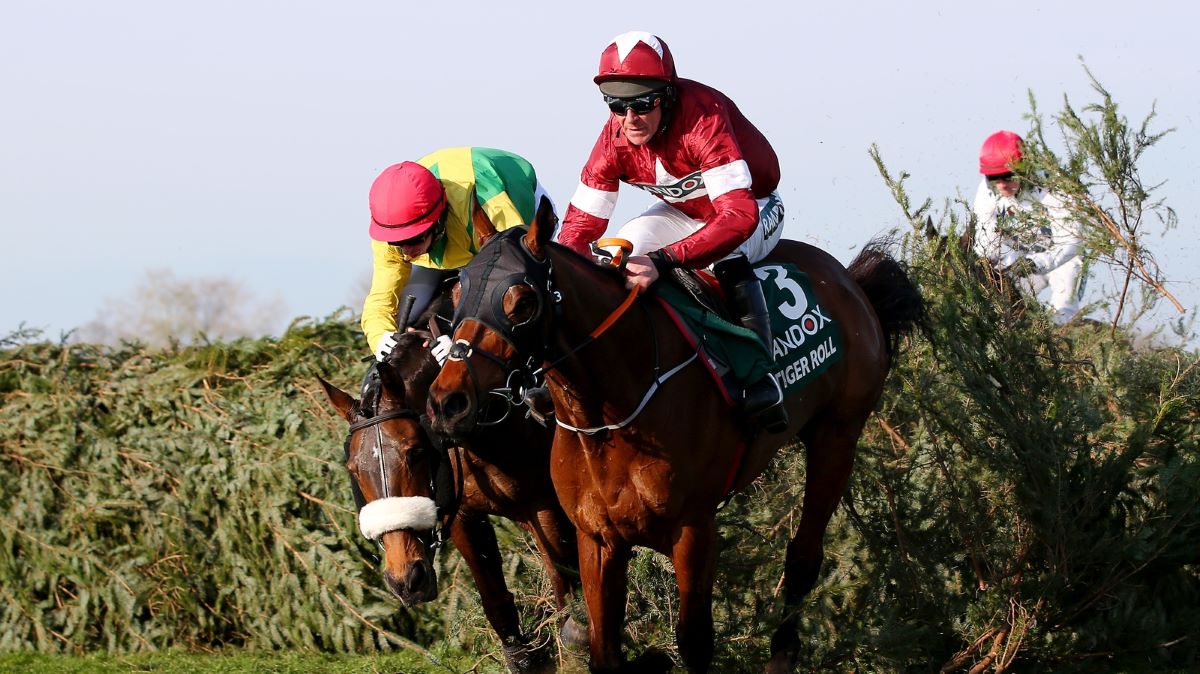 Jockey Club Racecourses made the decision after British Prime Minister Boris Johnson said on Monday that emergency service workers would no longer support mass gatherings. His pronouncement was part of a global effort to confront the global COVID-19 pandemic. As of Tuesday, the coronavirus has infected 1,950 people in the UK and claimed 71 lives.
"It's a sad day as it's a massive sporting event, but at the same time, it's an extraordinary situation our country and the whole world is in," five-time champion jumps trainer Nicky Henderson said to BBC Radio 4. "We are in a crisis that our generation has not known before. To lose the Grand National is sad for the industry and sport in general, but we all appreciate the situation we're under at the moment."
This year's Grand National was scheduled for Friday, April 3 at Aintree in Liverpool. Following the Government's new public health guidance to avoid social contact and stop non-essential travel, and its statement that emergency services are withdrawn from supporting mass gatherings, the Jockey Club decided it is no longer appropriate to stage the event.
"Jockey Club Racecourses, which runs Aintree and several of the UK's leading racecourses, had been assessing the feasibility of running the world's most-famous steeplechase behind closed doors with minimal staff on site. But the latest Government information on the measure needed to contain the virus have led it to believe this is no longer a viable consideration."

— statement from Jockey Club Racecourses
Horse Racing Shutdown
The Grand National's cancellation comes less than a week after the Cheltenham Festival drew 251,684 people over four days to Presbury Park in Gloucestershire. It came a day after US track officials decided to postpone the Kentucky Derby until the fall, marking the first time since World War II that the race didn't run in May.
Around the world, tracks are wrestling with how to handle threats related to the coronavirus and the disease it causes, COVID-19.
---
Countries Racing Without Spectators
Dubai
Australia
Hong Kong
Japan
Ireland (through March 29)
South Africa
Countries Canceling Racing
UK (through April 30)
France (through April 15)
South Korea (through March 22)
India
Argentina
Brazil
Uruguay
---
In the US, 18 tracks are currently operating without spectators, while 24 have canceled or postponed their upcoming meets.
Demanding and Historical Test
Known as the world's greatest steeplechase event, the Grand National dates to 1839. It's a serious test of both horse and rider, covering more than 4 ¼ miles and containing 16 fences larger than those typically found on National Hunt tracks. Several of those fences have taken on fame of their own for their ability to alter the course of races.
As you would expect from a race with that pedigree, the Grand National boasts a history unlike any other event. Take the 1956 Grand National, when Devon Loch, a horse owned by Queen Elizabeth, the Queen Mother, was five lengths clear of E.S.B. 40 yards from the finish line. Devon Loch inexplicably half-jumped in the air and belly-flopped on the turf, leaving E.S.B. to grab an unexpected win.
Responding to E.S.B.'s owner after the contest, the Queen Mother commented, "Oh, that's racing."
Because the Grand National's history is full of those kinds of stories, it draws a worldwide television audience in excess of 600 million across more than 140 countries.
A Betting Bonanza
Along with that worldwide television audience, the Grand National is a bookmaker's and a bettor's bacchanalia. The event routinely books nearly £220 million ($267 million) in wagers and – like the Kentucky Derby in the United States – is often the only horse racing bet many people make all year.
Bookmakers say they will lose about £100 million ($121 million) due to the race's cancellation.
All eyes were expected to focus on Tiger Roll to see if he could join Red Rum as the only three-time Grand National champion. The 8/1 ante-post favorite after winning in 2018 and 2019, Tiger Roll was going for an unprecedented three-peat in the handicap steeplechase event. Red Rum won his trifecta in 1973, 1974 and 1977.
Gordon Elliott, Tiger Roll's trainer, said he's now focused on 2021. The 10-year-old has run twice this season, finishing fifth in the Boyne Hurdle at Navan and second in the recent Glenfarclas Cross Country Chase at the Cheltenham Festival. Tiger Roll won that latter event the previous two years.
"We'll be training him back for the Grand National again, and I'll be taking it day-by-day," Elliott told BBC's Radio 4's Today Show. "There's a lot of water to go under the bridge between now and then. We'll be keeping our head up and keeping him going."
He added that this horse isn't quite ready to quit.
"There's every chance of Tiger Roll competing next year," Elliot said. "He doesn't have many miles on the clock."
Already, Coral is offering 10/1 odds on Tiger Roll winning next year's Grand National. Should he do so at 11, he'll be the oldest horse to win the race this millennium since 12-year-old Amberleigh House won in 2004.