Jack Hermansson and Sean Strickland rank No. 6 and No. 7 in the UFC's middleweight division, ostensibly far outside of the championship picture. Yet both men can make a case for a title shot with a big win on Saturday at UFC Fight Night 200, thanks in large part to the current state of the division.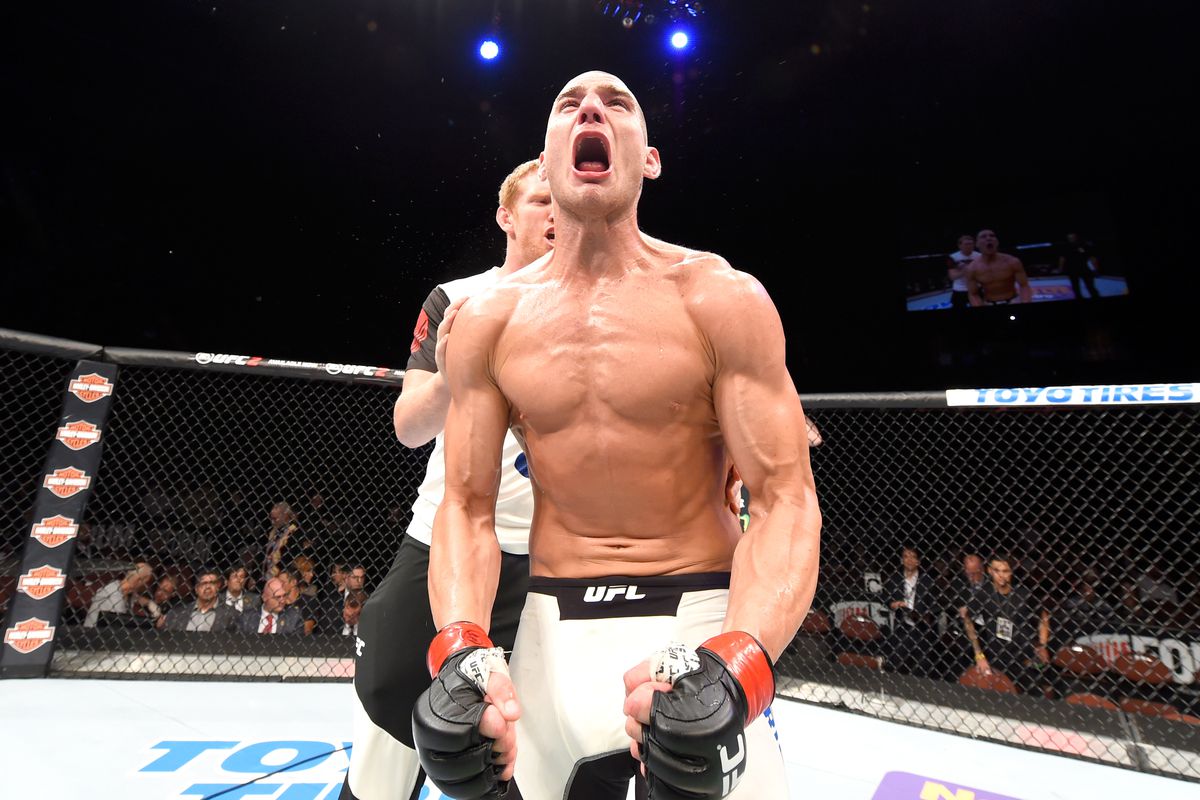 Strickland comes in as a -220 favorite over Hermansson (+180) in the main event of Saturday's card, according to FanDuel Sportsbook.
Strickland feels free to speak his mind
The 30-year-old Strickland (24-3) comes in on a five-fight winning streak. That run has lifted him into the ranks of middleweight contenders over the past two years. It's also earned Strickland plenty of fans. He says that the rise in stature has come with newfound freedom to speak his mind, something he's never shy about.
"I am getting to a point where I can say s*** and not get cut from UFC," Strickland told reporters. "Before, I wasn't good and I couldn't say s*** because Dana White would say, 'Hey, go f*** that white trash motherf***er. Get him out of here.' So now, now that [I have more of a] fan base, people want to watch me fight, I can say a lot more offensive s***."
Hermansson (22-6) isn't personally concerned about Strickland's talk, but he has expressed concerns about some of what his opponent is saying. Strickland has said he'd be happy to actually kill someone in the Octagon, a statement Hermansson fears could hurt the sport of MMA.
"Our sport has always been controversial in the sense that we actually are fighting with as few rules as we can have and still be safe," Hermansson told MMA fighting. "In Norway where I live, MMA is still illegal, which means that we can't be fighting on our home turf and we are fighting for it to be legal. When people in this sport are saying those kinds of things, it's not actually helping our cause."
Winner could throw themselves into title picture
Hermansson has lost two of his past four fights, with defeats to top contenders Jared Cannonier and Marvin Vettori. Yet, he still thinks a big win over Strickland could land him a title shot sooner rather than later.
"You have a couple of guys that are fighting, and it's going to be interesting to see how it goes, but I feel with a great win here, I'm putting myself next in line," Hermansson told MMA Junkie. "I do a good enough performance, you know, and then it depends on the other contenders … we have had a lot of rematches just lately. Vettori against Adesanya. Now Whittaker against Adesanya. Do we want to see Brunson against Adesanya? I'm not sure. You know, I think people want to see Jack Hermansson and Adesanya."
The same likely goes for Strickland. While he is on an impressive winning streak, Hermansson represents a step up in class, and a win would make him a clear contender in the middleweight division. And Strickland is willing to do whatever it takes to book another victory on Saturday.
"The thing about Jack, I mean, he fought Marvin Vettori five rounds with a broken orbital," Strickland told Yahoo's Kevin Iole. "I would like to put him away. But it's one of those situations where you accept that, eh, it might not happen. I might just have to beat this man half to death in five rounds."